Who Is the 'Dexter' Revival's Villain? Everything We Know
The Dexter revival is easily one of the most anticipated shows releasing in 2021. Initially airing from 2006 to 2013, the series follows a lab technician for Miami police who's right under their nose as a serial killer. The reboot remains in production at the time of this writing, but there have been some exciting updates for fans of the show, including the announcement that actor Clancy Brown has been cast as the villain. But who exactly is this Dexter revival villain? Here's what we know.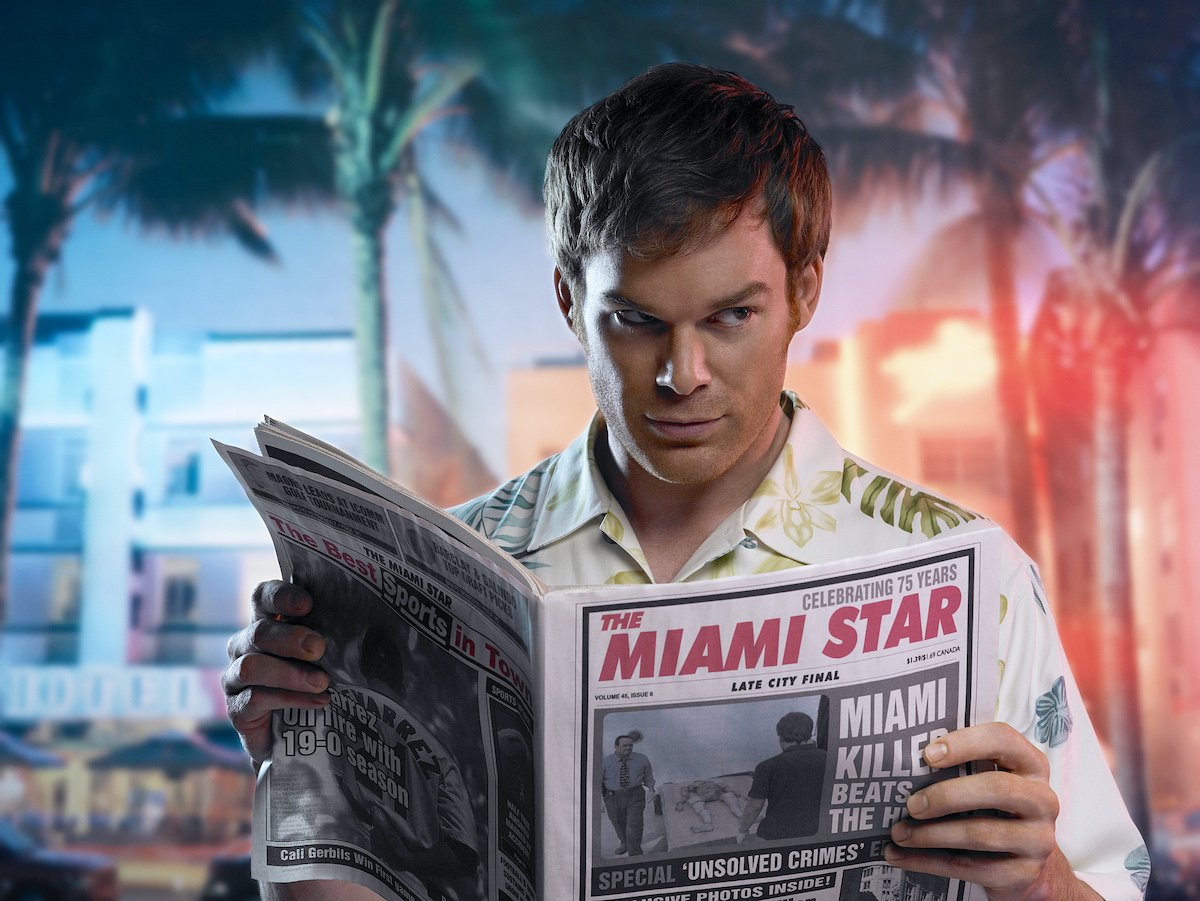 Clancy Brown will play Kurt Caldwell
TV Line exclusively reported in January that Brown had scored a role in the revival, which was first announced in October 2020. Brown, known for shows such as Billions and The Crown, will play Kurt Caldwell, the "unofficial mayor" of a small town in New York called Iron Lake.
Kurt Caldwell's character description reportedly says that he "realized the American dream by going from driving big rigs, just like his father did, to now owning several trucks and the local truck stop. Powerful, generous, loved by everyone — he's a true man of the people. If he's got your back, consider yourself blessed. But should you cross Kurt, or hurt anyone that he cares for, God help you."
Some of the 'Dexter' revival set photos offer a closer look into his life
Production on Dexter Season 9 has been underway since earlier in 2021. Since then, many behind-the-scenes photos have emerged, including purported images of Caldwell's truck stop diner. The snow-covered site appears to stay open for 24 hours a day and has a mysterious warehouse in the back. "That wooden warehouse must be hiding Kurt's dark and bloody… secrets!" wrote the fan page Dexter Daily, which also published the pictures.
An official teaser for the revival shows Dexter Morgan walking around town as locals greet him with smiles and warm words. He now goes by Jim Lindsay and works at the shop Fred's Fish & Game. But it's clear from the look he gives when spotting a dagger in a store window that the old Dexter still lives within him.
"Dexter always has what we call 'the dark passenger' living inside him," showrunner Clyde Phillips previously explained to TV Insider. "He is more grounded than he's ever been, but that dark passenger is a voice he cannot deny. This is Dexter. People are going to die."
When does the 'Dexter' reboot come out?
Fans will be able to watch the revival in the fall of 2021, though an exact release date is not known.
There are supposed to be just 10 episodes, but actor Michael C. Hall (Dexter Morgan) has teased the possibility of more episodes.
"I'm reluctant to say 'definitely', you know?" he told NME when asked if the show will "definitely" end after those 10 episodes. "Let's see. What's plain now is that there's 10 new episodes."