Who Is the Influencer Who Made Up the Whole Kanye West and Jeffree Star Rumor
The internet was surprised when a rumor surfaced on Jan. 6 that Kanye West and YouTuber Jeffree Star are allegedly hooking up — but who is the influencer who made up that rumor?
Firstly, the rumor arose after news broke that the rapper and wife Kim Kardashian West are allegedly separating per Page Six after being married for almost seven years. West and Kardashian West have four children together: North, Saint, Chicago, and Psalm. Kardashian West is currently becoming a lawyer in the state of California, and West recently ran for United States President in November 2020. While a divorce didn't seem too far out of the question for the couple who publicly had issues with their marriage, fans were shocked by the person West was allegedly moving on with.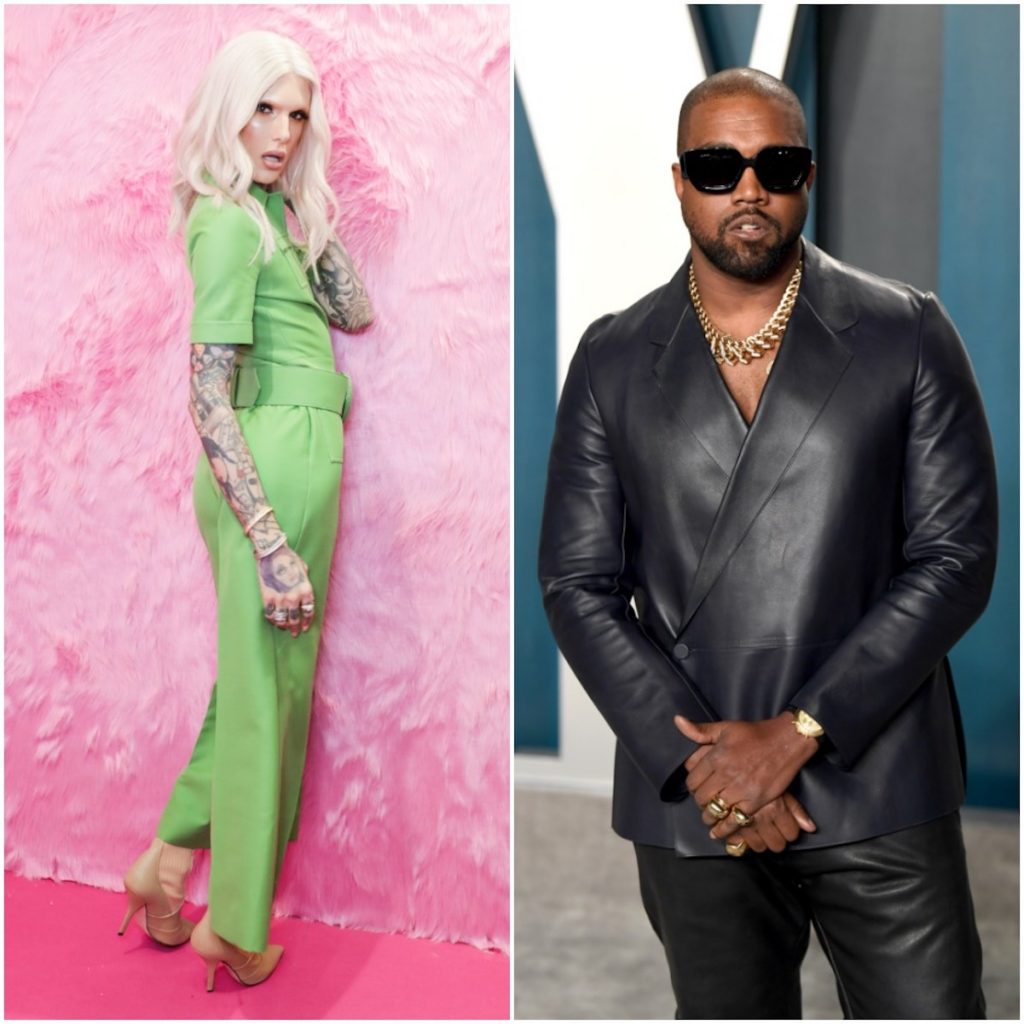 What the Star and West rumor was
The rumor started on social media app TikTok. Basically, user Ava Louise claimed she had heard from a "very good source" that West was hooking up with a male beauty guru secretly and she wasn't "surprised" that West and Kardashian West were allegedly getting divorced.
Louise claimed in her video: "Kanye's been hooking up with a very famous beauty guru — male beauty guru — a lot of people in the scene have known for a while."
Users flooded the commenter section with speculation that the alleged male beauty guru was Star. People connected the dots that Star was spotted in Wyoming, where West has a residence.
Star had fun with the rumor, posting a picture of himself on Twitter after it spread online. "I'm ready for Sunday Service," he said. Sunday Service is a gospel group that West started.
It turns out she made it all up
In a separate TikTok video, days after the first one, Louise came forward and revealed that she fabricated the entire rumor because she was "bored."
"I'm not even getting sued, I made this entire scandal up," she said in the video. "There's literally not one bit of truth to anything I have said. I just tricked the entire world into talking about me again."
Louise continued: "And that's on being an icon. We all had fun, though, didn't we? You're welcome for the memes."
Who is the influencer who started the rumor?
Louise gained notoriety after appearing on Dr. Phil in 2019. On the show, the influencer talked about losing friends because of the content she posts on social media. "I'd rather die hot than live ugly," she said. Louise runs popular social media accounts on TikTok and Instagram.
Louise also started a dangerous viral challenge during the coronavirus pandemic: licking a plane toilet seat, per Insider.
Luckily, at least the rumor about Star and West couldn't get anyone sick in a pandemic. While there were fun memes about the alleged hookup that turned out to be completely false, it's a good thing Louise came forward to clear the air.
RELATED: Did Kris Jenner Start The Rumors About Kanye West and Jeffree Star?