Who Is the More Accomplished Actor: MCU Star Paul Bettany, or His Wife, Jennifer Connelly?
The world "accomplished" can be quite a loaded term. What it means to one person is not what it means to the next. When accounting for the Hollywood sort of accomplishments, what factors should come into play — wealth, notoriety, acclaim, popularity, number of blockbuster movies and hit TV shows? What does it mean to be an accomplished actor? While Paul Bettany has grown famous for his role as Vision in the Marvel Cinematic Universe, his wife Jennifer Connelly also boasts quite an impressive portfolio. So, who has climbed to the higher rung on the ladder — the MCU star or the current Snowpiercer star?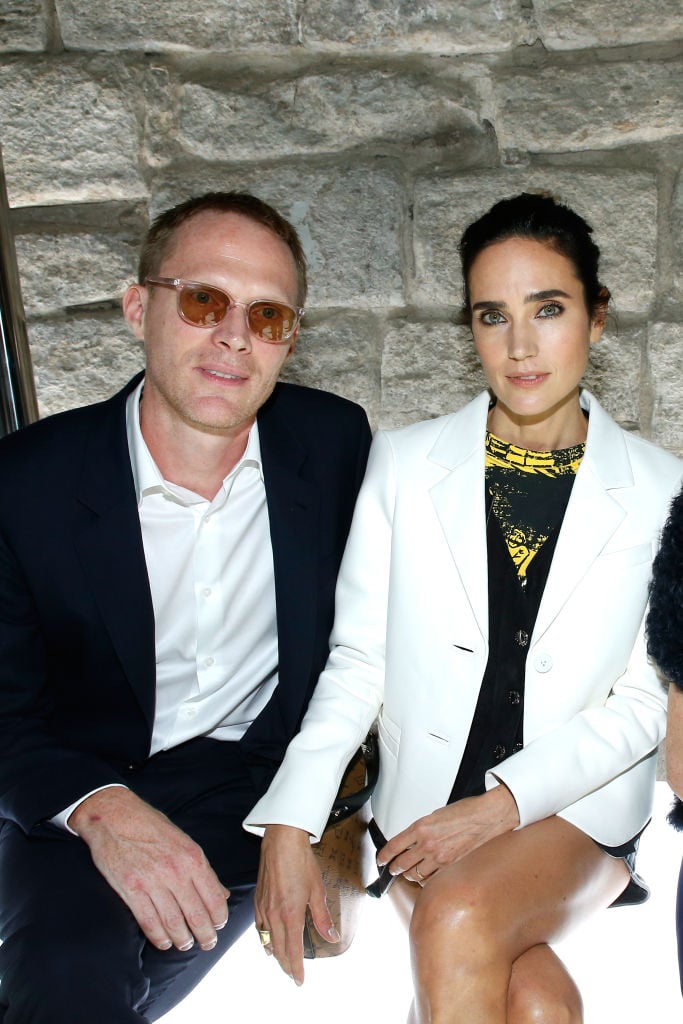 From net worth to award recognition and popularity, both Connelly and Bettany have much to be proud of. Yet, let's go through some various key pillars for success — according to widespread societal standards — to determine who comes out on top (with a sense of objectivity and an unavoidable modicum of subjectivity). 
RELATED: Robert Downey Jr.'s Iron Man: A Brief History of Tony Stark's Computer Program, J.A.R.V.I.S., as Played by Paul Bettany
Who has a higher net worth? 
While money isn't everything, it's definitely something. And, the more of it you have, the more likely you are to find yourself in beneficial situations. It takes money to make money, or so they say. As for the MCU star, Paul  Bettany has acquired an estimated net worth of $20 million, according to CelebrityNetWorth. 
Jennifer Connelly — who currently stars in the TV show Snowpiercer, based on the movie of the same name — is also worth an estimated $20 million. Thus, these two – from their various roles in TV shows and movies — have acquired about the same amount of money. 
Net Worth: Tie
Who boasts more award recognition — Bettany or Connelly?
Jennifer Connelly is a one-time Oscar nominee and winner for 2001's A Beautiful Mind, in which she played Alicia Nash across from Russel Crowe's take on the genius mathematician, Ogden Nash. Ogden Nash's life takes a turn when he is diagnosed with schizophrenia. Connelly won the award for Best Supporting Actress. Connelly also won the Golden Globe for her performance in the same movie. 
RELATED: Jennifer Connelly, Showrunner Graeme Manson Hint at What to Expect from TBS's 'Snowpiercer'
Jennifer Connelly was also nominated twice for the Saturn Award — once in 2003 for The Hulk and 12 years prior in 1992 for The Rocketeer. She remains a prominent TV and film actress, but her most acclaimed roles are further in the past.
As for Paul Bettany, he boasts a BAFTA nomination for Master and Commander: The Far Side of the World. He was also nominated for the Saturn Award for Avengers: Age of Ultron. Though Bettany has been nominated for and won a few lesser-known awards, this category must go to Connelly; she has won the most prestigious award an actor can hope to win.
Awards: Jennifer Connelly 
Now for the popularity contest…
What does it mean to be popular? In this day and age, one of the best gauges is, unfortunately, social media. The only problem: Jennifer Connelly doesn't have a verified Twitter or Instagram account. Paul Bettany has 1.2 million followers on Instagram and 491.5K on Twitter. 
While it's unfair to compare to someone without social media, having such accounts definitely plays into your recognizability and household name status. Not to mention, Paul Bettany has acted in the most well-known and profitable cinematic franchise of the modern age. When push comes to shove, this category must go to Bettany. However, Bettany and Connelly tied in the wealth department, and Connelly beat him to the Oscar. Thus, depending on how you look at it, Connelly could arguably be deemed "more accomplished" (at least according to the factors discussed).
Popularity: Paul Bettany
Overall: Jennifer Connelly