Who Is The Most Attractive Actor in the MCU: Fans Weigh In?
While People Magazine has selected a handful of Marvel Cinematic Universe actors to grace the cover of their renowned feature — Sexiest Man Alive — do fans agree with the magazine's choices? And, what about the women? Sexiest Man Alive cannot account for the several gorgeous female heroines who appear in the Infinity Saga. So, who do fans feel steam up the screen when they walk out in those superhero costumes — all proud and ready to kick some bad guy butt?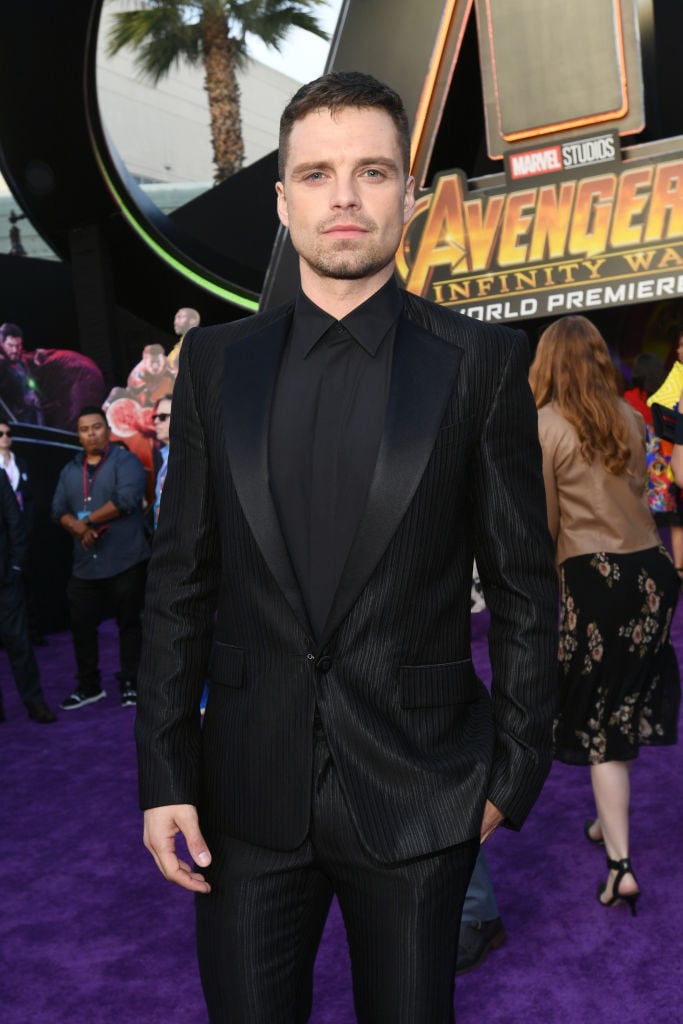 When browsing through an online discussion concerning the "hottest actor in the MCU," a few trends emerge. In other words, a few names seem to come up more often than others, implying that a small consensus may exist in the attraction department when it comes to MCU stars. So, who tops the list? 
The MCU Chrises and Sebastian Stan receive a lot of attention 
As fans of the MCU know, there are several title characters with the name Chris: Chris Evans is behind Captain America, Chris Pratt is behind Star-Lord, and Chris Hemsworth is behind the God of Thunder, Thor. And, in the online discussion, fans find it hard to choose between these three superheroes: one who is morally upstanding and righteous, one whose got a funny streak but deems himself more competent than he is, and one who is a lightning conjuring force to be reckoned with. Fans stated:

Guys: All 3 Chrises (idk how to pluralize Chris)…

Reddit User
Bearded Chris Evans alone adds 10% on Rotten Tomatoes.

Reddit User
Hemsworth for the guys, Cardellini for the ladies.

Reddit User
When it comes to the MCU, Hemsworth, Evans, and Pratt receive a lot of attention as the hottest MCU faces, but fans have not forgotten about Sebastian Stan (Bucky Barnes / The Winter Soldier). One fan explained, "I agree 100% about Sebastian Stan, and then the Chrises." 
Many fans chime in to concur with the opinions surrounding Sebastian Stan, for no one can resist the man with dark wavy hair, a strong jawline and an air of mystery… with piercing, ice-like gray/ blue eyes to boot. 
What about the MCU women: Scarlett Johansson and Elizabeth Olsen top the list
When it comes to the women in the MCU, another online discussion helps pin-point who fans find most attractive. Scarlett Johansson and Elizabeth Olsen seem to receive a lot of attention. Fans noted: 
It's between Elizabeth Olsen & Scarlett Johansson for me. Olsen is so cute and gorgeous but Johansson is just smoking hot.

Reddit User 
The Soviet spy turned familial savior Black Widow and the ultra-powerful, Thanos threatening Scarlet Witch receive a great deal of votes among the online community. However, it's important to note that Aunt May (Marissa Tomei) also receives a few shoutouts, as does Hayley Atwell, who is known for portraying Peggy Carter (in both the TV shows and the MCU).
In the end, the MCU is comprised of several beautiful actors, which should come as no surprise, for Hollywood has been sending the message that beauty and goodness are intimately linked since the beginning of cinema.