Who Is the Most Organized Kardashian?
While everyone in the Kardashian family has impeccable organizational skills, we wonder, who in this famous bunch keeps the most order in their busy lifestyle.
The Kardashians definitely know a thing or two about household organization.
Though everyone in the family has pretty hectic schedules, the Kar-Jenners make sure to keep their homes looking ultra-pristine. You know, just in case they want to show off their meticulously organized living spaces on social media.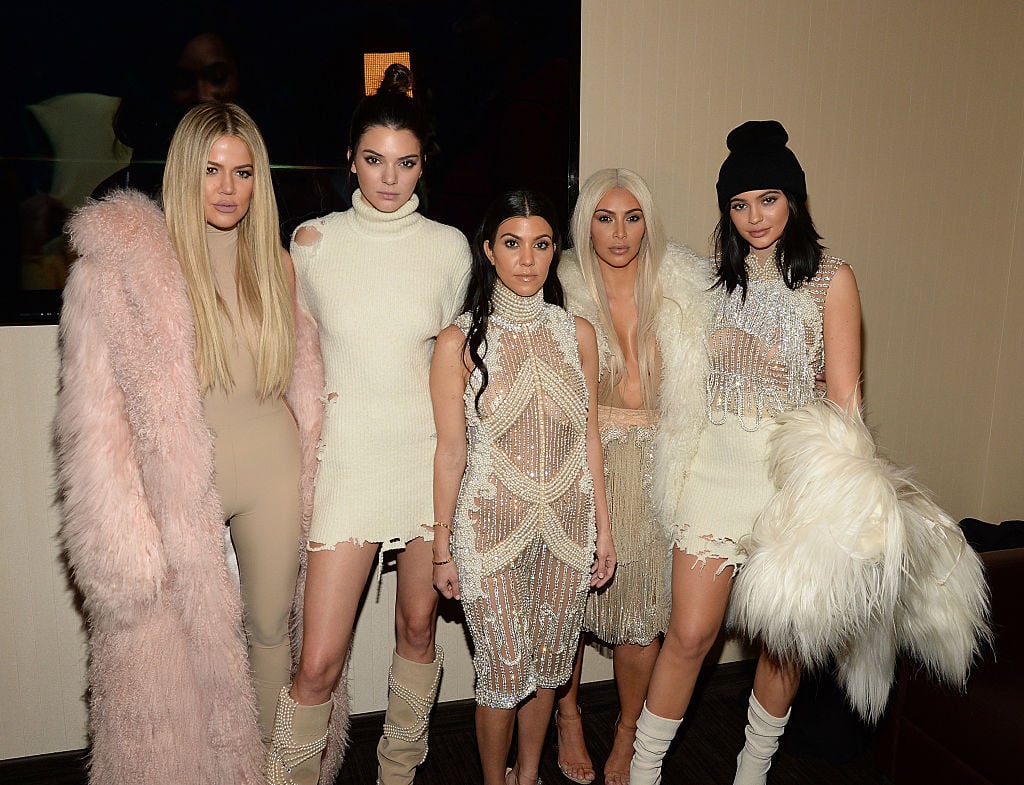 While everyone in the family has impeccable organizational skills, we wonder, who in this famous bunch keeps the most order in their busy lifestyle.
Everyone in the Kar-Jenner family is pretty organized
Maintaining organization in their homes is in the Kardashian family's blood.
Over the years, each member of the famous bunch has shown off their ultra-tidy living spaces on social media.
Though they all love having neat spaces, the siblings have their own organizational tips that they like to follow.
However, the reality stars seemingly follow the same methods when it comes to one specific area of their massive mansions — yes, we're talking about their kitchens.
The Kardashians take great pride in their extremely organized cooking areas.
Since pretty much everyone in this famous clan enjoys whipping up their own creations in the kitchen, keeping that area free of clutter and disorder makes for a more comfortable space.
Though maintaining order can be difficult with children running around, the Kardashians make sure that their kitchens — especially their pantries — are always up to their standards.
Over the years, the Kardashian siblings have given fans sneak peeks into their aesthetically pleasing cupboards.
In April 2019, Kourtney Kardashian gave fans a sneak peek of her extremely organized pantry on her lifestyle site Poosh, and even shared a few tips on how they can get their storerooms as orderly as hers.
"While this level of organization might seem intimidating, it really comes down to a simple set of essentials," the website read.
The site also notes that the mother of three uses baskets with labels on the front that hold different kinds of snacks. She also uses several glass jars for cereals and grains.
A few months after Kourt showed off her pantry, Kim Kardashian West gave her followers an impromptu peek inside of her ultra-neat cupboard following accusations she had "no food" in her custom-designed home.
Just like her older sister, the SKIMS founder keeps her food impeccably organized. Cereal is stored in glass jars; sprinkles sit atop multiple turntables while snacks and boxed food are stored away in wire bins.
Though she keeps her kitchen and pantries pristine, Kardashian West has proven that she is just as messy as the average person since she often takes pictures inside of her closet, which has clothes scattered across the floor.
Khloé Kardashian is the queen of organization
If there's anyone who keeps every inch of her home extremely organized, it's Khloé Kardashian.
The Good American founder has pretty been open about her "Khlo-CD" and likes keeping all areas of her Calabasas mansion in pristine condition.
From her ultra tidy-bedroom to her extremely neat pantry, Kardashian prefers when things are orderly inside of her home.
She even called on The Home Edit – a Los Angeles-based home organization service – to help her tidy up her humble abode even more in June 2019.
In addition to organizing her refrigerator so that each item inside was grouped together by both color and size, The Home Edit also did a number on Kardashian's candy drawers, arranging each sweet together in separate containers.
"I love @thehomeedit!!!" the Revenge Body star wrote in an Instagram Stories post at the time. "Please, anyone from the team move in with me! I will support you and take care of you as long as you always promise to do stuff like this."
Though all of the Kardashians maintain order in their daily lives, it seems like KoKo is still the one to beat when it comes to home organization.