Who Is the Most Successful Winner From 'The Great British Bake Off?'
The Great British Bake Off remains one of the most popular baking competition shows on TV. Contestants — from all different backgrounds and walks of life— come on to the series for a chance to win the glass plate…and Paul Hollywood's coveted seal of approval.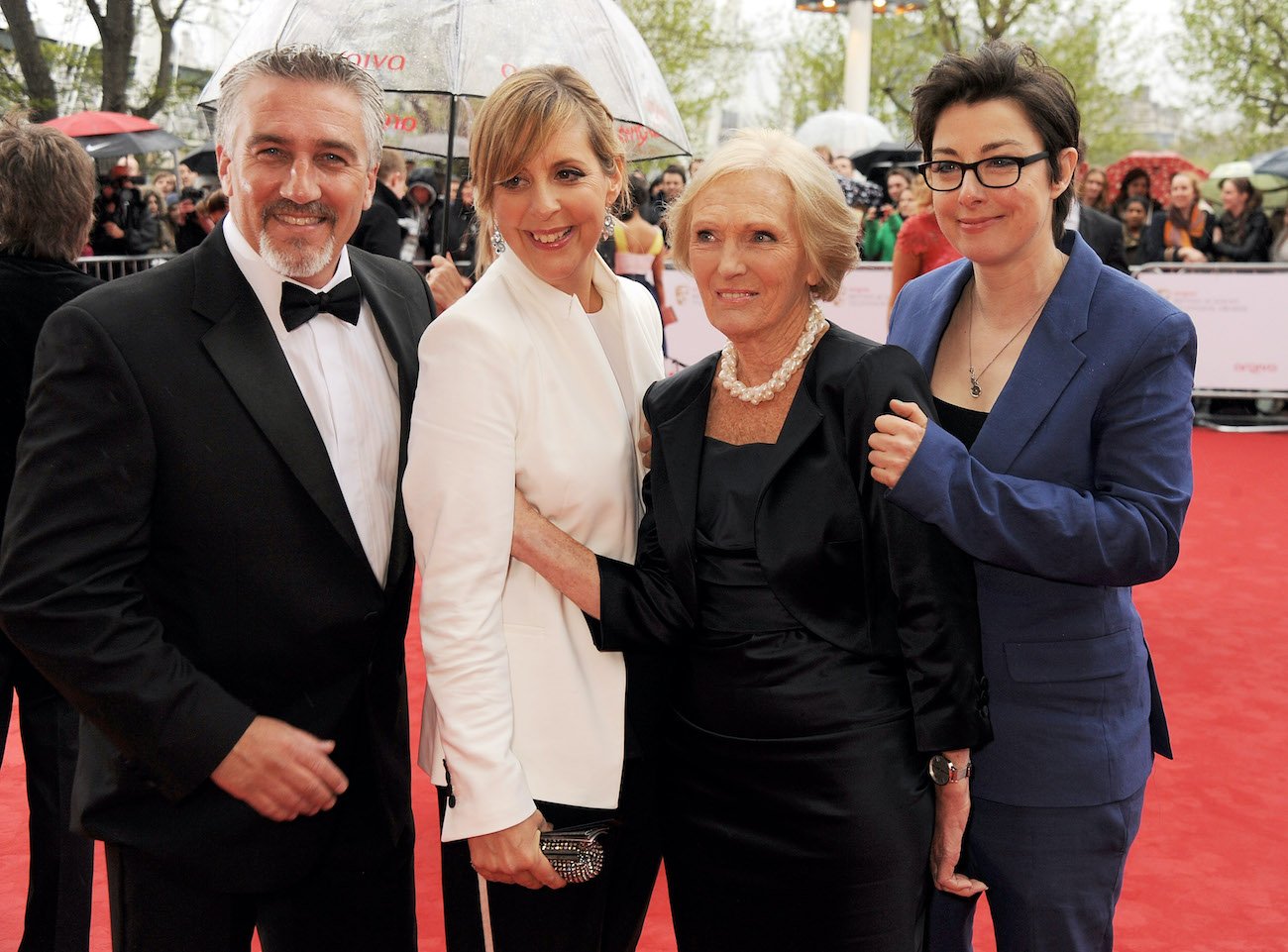 While many contestants have gone on to publish cookbooks, appear on TV, write for various publications, and more, one contestant seems to have emerged more triumphant than the others. One winner has outpaced the competition since winning The Great British Bake Off in 2015. 
Nadiya Hussain won 'The Great British Bake Off' in 2015 
In 2015, Nadiya appeared on The Great British Bake Off, taking viewers' hearts and the judge's palates' by storm. She experimented with flavors and colors, often creating childlike wonder with her creations. She even once spiced up a dish with Pepsi flavor! 
RELATED: Mary Berry's Disturbing Habit During Breaks on 'The Great British Baking Show'
Since appearing in The Great British Bake Off, Hussain has turned her passion for baking into a prosperous, full-time career. While many of the former contestants keep their day jobs and use baking as a side hustle, it has become a full-time gig for Hussain.
What is Hussain up to today? How successful is she? 
You can currently watch Hussain host her own cooking show called Nadiya's Time to Eat. The show airs on BBC2, yet it is also available for streaming on Netflix! Hussain also revealed her battle with anxiety in a tell-all documentary, Nadiya: Anxiety and Me, as GoodtoKnow notes. 
RELATED: What is 'The Great British Bake Off' Judge Paul Hollywood's Net Worth?
Hussain has gone on to present The Junior Bake Off, Big Family Cooking Showdown, Chronicles of Nadiya, Nadiya's British Food Adventure, and more. And if television appearances and documentaries aren't enough to indicate success, Hussain has authored four cookbooks, and has two more books in the pipeline: Finding My Voice, and the children's book Monster & Me, as GoodtoKnow explains.
Her work has also been published in The Guardian, The Telegraph, and more. When it comes to Great British Bake Off Success, no one else comes close to Hussain. Yet, some others boast baking accomplishments to be proud of.
Life following the show for other 'The Great British Bake Off' contestants
Many of those who have competed and won the show have gone on to author cookbooks and write for various established publications, such as The Guardian and The Telegraph. 
2016 winner Candice Brown has appeared on shows Dancing on Ice and Loose Women. Sophie Falco's first baking book, Something Sweet came out in 2018. Meanwhile, Rahul Mandal remains an engineer, yet finds time to carry out baking demonstrations for University students. 
Following the show, most contestants release cookbooks, contribute to publications' cooking and/or health sections, and go on to appear as guests on various television shows. The competition often serves as a foot in the door to grander baking goals.