Who Is the Oldest Actor Among the MCU's Avengers?
Though the Avengers began as a small group of heroes, aligned to combat threats too grand for a single savior, the list of members has expanded drastically since the Marvel Cinematic Universe's (MCU) incarnation.
From Captain Marvel and Black Panther to Ant-Man and Valkyrie, numerous heroes banded together to fight Thanos as the Infinity Saga approached its conclusion. However, of the heroes, who is the oldest? Which actors have been fighting the baddies for so long that they have begun to gray in the process?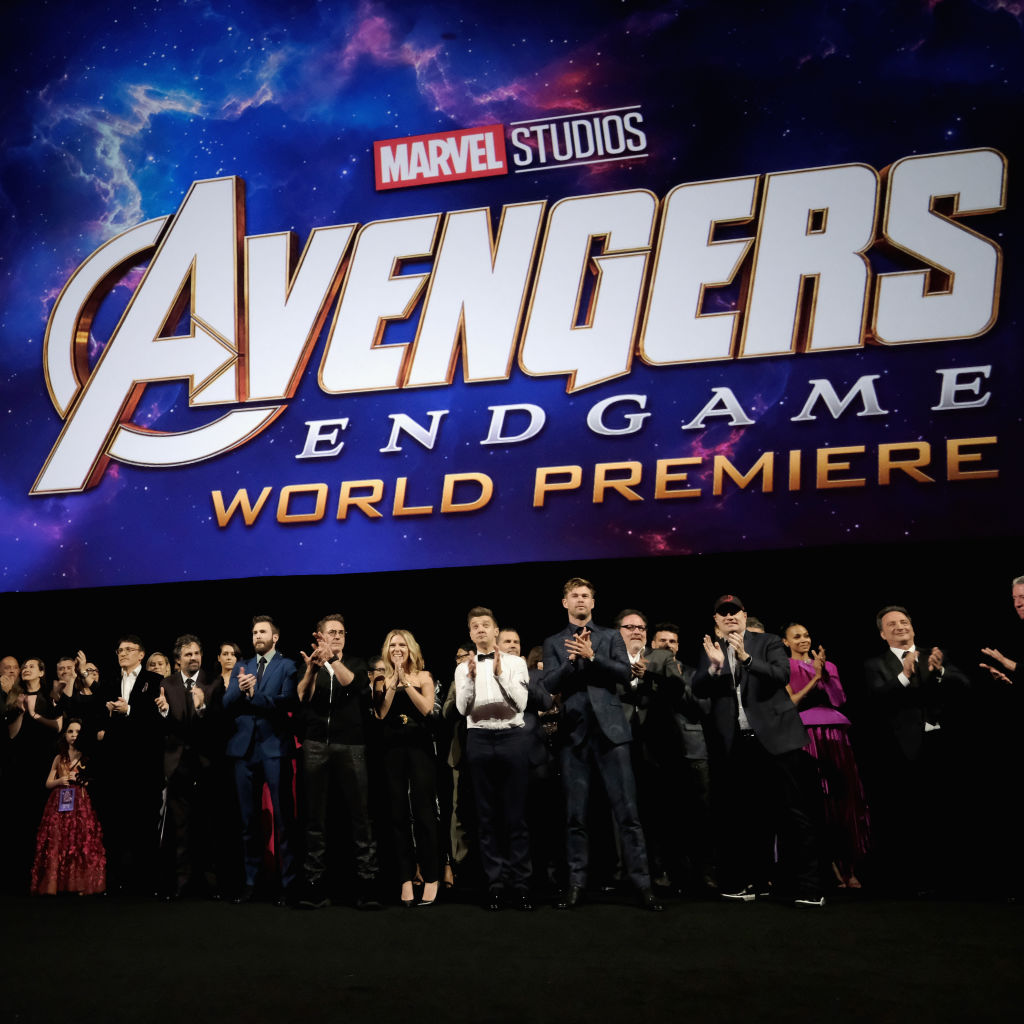 If accounting for the primary Avengers — and excluding characters like Michael Douglas's Hank Pym and Michelle Pfeiffer's Wasp of yesteryear — three Avengers emerge as the oldest butt-kickers. So, who tops the list? Three actors who play pivotal roles in the MCU are all 50 or older, so let's start with the youngest among them. 
3. Paul Rudd (Ant-Man): 50
Paul Rudd seems to defy the standards of aging, as he has looked the same in every film and TV show for the last twenty years. However, the actor behind the former thief turned superhero is 50 years old; he was born on April 6 in 1969. 
Paul Rudd began playing Ant-Man in 2015, and Marvel Studios chose to give the character a young daughter, which works to imply that the character is younger than the actor portraying him; whether this was intentional or not remains unclear. However, when watching Paul Rudd's Ant-Man in action, it's hard to believe that he is a day over 40. 
2. Mark Ruffalo (Hulk): 52
Mark Ruffalo — known for playing the big, green superhero in the Infinity Saga — is 52 years old. He was born in November of 1967, and he began acting early on. Ruffalo made his stage debut in 1990, yet appeared in his first film — which would go on to catalyze his ascension to A-list status — in the 2000 movie You Can Count on Me. 
Mark Ruffalo first took on the green guy in 2012's The Avengers, and has yet to receive a standalone installment as Hulk, for legalities with Universal Studios have provided a roadblock; however, here's to hoping that Ruffalo somehow takes center stage in a solo film before his character no longer serves a narrative purpose to the ever-expanding Marvel film landscape. 
1. Robert Downey Jr. (Iron Man): 54
Robert Downey Jr. is the oldest of the MCU's primary Avengers, coming in at 54 years old. He started acting a while back, going on to receive his first Oscar nomination for portraying Charlie Chaplin in 1992's dramatic comedy Chaplin. He also stars as Sherlock Homles in the modern rendition of the franchise. 
Though playing several characters in his career, Downey is most known for taking on Iron Man and carrying the MCU to where it is today. Without Downey's triumphant turn as Tony Stark, the MCU may not have become the huge success it is today. Maybe, one day, the actor will return for a brief cameo via some multiverse magic or parallel universe situation.