Who Is the Third Vanessa Hudgens in Netflix's Holiday Movie, 'The Princess Switch 2: Switched Again'?
Vanessa Hudgens portrayed two totally different characters for one Netflix holiday movie, The Princess Switch. For the film's sequel, this actor added a third character to her credits. 
Here's what we know about The Princess Switch 2: Switched Again and the movie's new character, named Fiona.
Vanessa Hudgens portrayed two different characters for 'The Princess Switch'
Stacy De Novo is just a Chicago baker who's pretty hung up on her ex-boyfriend. Her world gets turned upside down when her best friend, Kevin, nominated her for a Christmas baking contest in the small country of Belgravia, and the pair head there to spend the holidays. 
It gets even crazier when Stacy runs into Lady Margaret, the Duchess of Montenaro, and realizes the two look exactly alike. The two switch places and end up falling in love with the wrong boys. But hey, sometimes Christmas wishes come true. 
This Netflix original movie, The Princess Switch, premiered in 2018. Now, there's a sequel set to premiere on the same streaming platform. 
The actor returns for the Netflix sequel, titled, 'The Princess Switch 2: Switched Again'
Stacy, Lady Margaret, and Kevin are back to spread some holiday cheer. These characters return for the sequel to The Princess Switch, titled The Princess Switch 2: Switched Again. This sequel is available exclusively on Netflix and adds a new character to the cast That's a third doppelgänger, portrayed by Hudgens. 
This woman is not as nice as Stacy and Lady Margaret, as seen in the trailer. This character is after the crown and the throne to Montenaro, which Margaret inherited,. With a face just like Margaret's, she just might get it. 
Meanwhile, Kevin and Margaret's relationship kind of came to a halt after the first movie. However, they never had a chance to talk about what went wrong between them. As a result, Stacy and Magaret switch back so she has a chance at love again before she has to resume her royal responsibilities.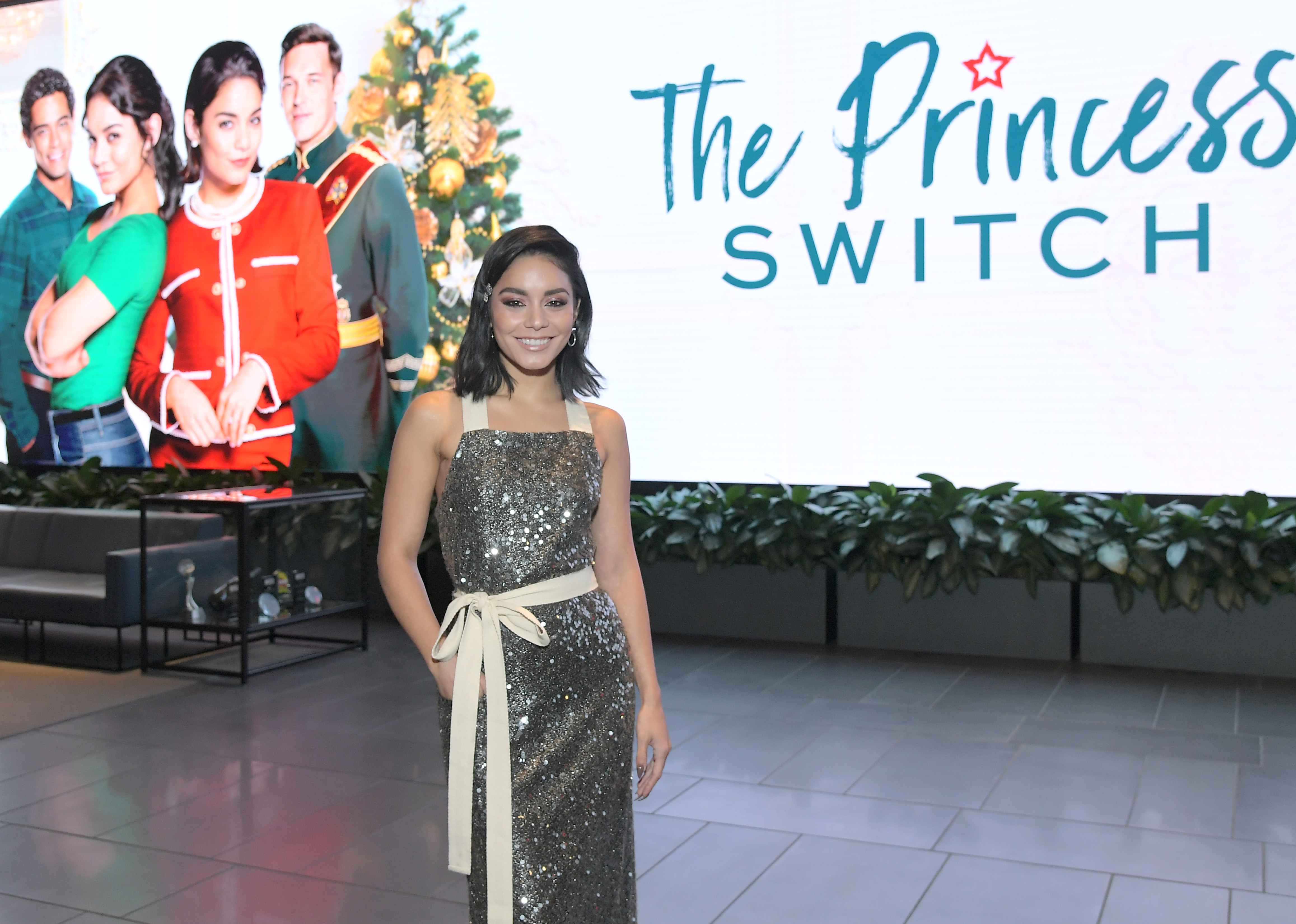 Who is Vanessa Hudgens' third character in this Netflix original sequel?
This new character is Margaret's outrageous party girl cousin, named Fiona. Her visit is pretty unexpected and her intentions are even more malevolent. Will there be a three-way princess switch in this sequel?
"After I read it I thought, 'Ooh man, this is going to be a lot of work,'" Hudgens wrote to Entertainment Weekly during an email interview. "Three of me? Me, myself, and I! I was very excited to create yet another character and had such a blast doing so. I was told they wrote in a new character but I had no idea how much fun it would actually be."
The Princess Switch 2: Switched Again premieres exclusively on Netflix on Nov. 19, 2020. Until then, the original holiday movie featuring Hudgens is available on the streaming platform. To learn more about Netflix and to subscribe, visit their website.