Who Is Vegan TikTok Star Tabitha Brown?
Veganism has grown in popularity in the 21st century. Years ago, if you were a vegan you were in a niche within a niche — finding recipes, groceries, and restaurants could be very difficult. Now, however, veganism has gone mainstream, and there are many options for those following a vegan diet.
Celebrities have switched to vegan diets; even professional athletes, who require large amounts of protein, have gone vegan. Something else that had a massive rise in popularity in the 21st century? TikTok.
TikTok is admittedly much newer than veganism, but since its creation in 2016, it's gone global and is now one of the most popular social networking sites. Today, it's possible to get famous just by making TikToks.
TikTok is more than dances and lip-syncs, too. Some creators use TikTok to share recipes, and one TikTok star has become notable for sharing vegan recipes.
Who is Tabitha Brown?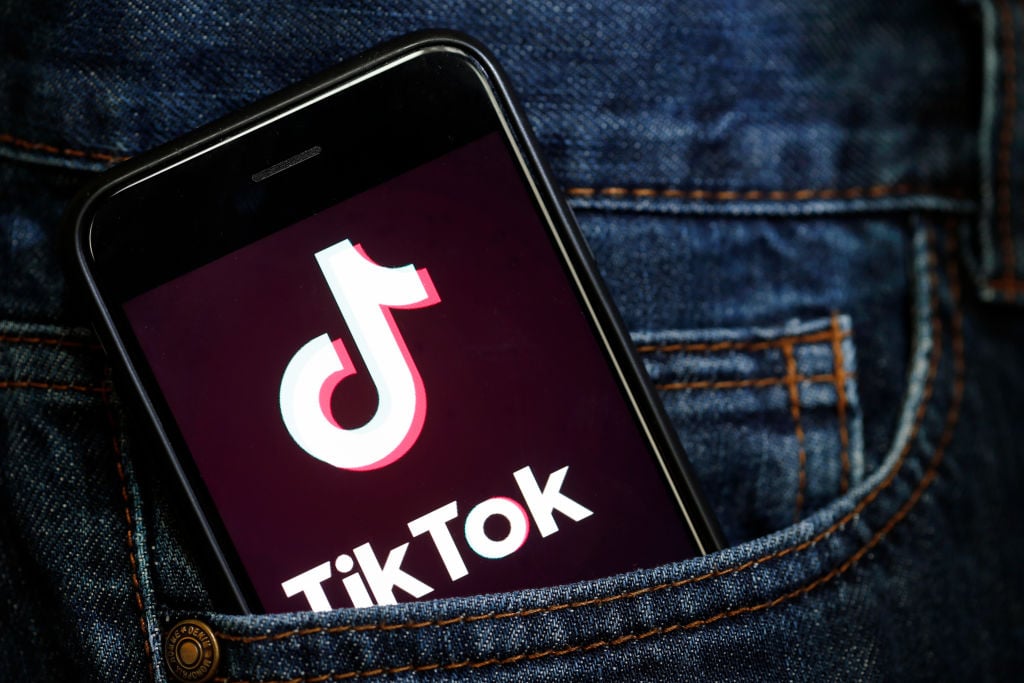 Tabitha Brown is an actress originally from North Carolina. In the early 2000s, she moved between North Carolina and California with her husband and child, as Brown's mother lived in North Carolina and needed help with complications of ALS.
At this time, Brown did local TV and comedy. In 2007, Brown's mother passed away and Brown returned to performing on film. Her work as an actress was difficult, and she worked other jobs to stay financially stable while trying to break into acting. She went vegan at this time to help with chronic pain and fatigue.
Sudden success
While Brown did have regular work, her big break didn't come from acting. In 2017, Brown posted a video review of a vegan BLT from Whole Foods to her Facebook page. This video went viral. People fell in love with Brown for her southern accent, her energy, and her effusiveness.
Whole Foods eventually found out about the video, and they similarly fell for Brown. They hired her as a brand ambassador, which was a great help to her financially.
In a conversation with BuzzFeed News, Brown said: "I made more money in that year than I had made in 14 years of living in Los Angeles." She continued posting videos to Facebook where she would review food and share vegan recipes and grew a substantial fan base.
Tabitha Brown's TikTok success
RELATED: Gordon Ramsay Doesn't Spare Daughter From Harsh Criticism in Her New TikTok Cooking Video
Brown, as a mother of two Gen-Z children, was aware of TikTok. However, she didn't think the platform was for her. 
"Why would I get on TikTok? Ain't that for the kids?" was what Brown thought at first. But her daughter Choyce and Whole Foods coworkers thought that she could be successful on the app. 
In March 2020, she started on the app with videos of her family, since she wasn't so familiar with TikTok.
She then started posting her recipes to TikTok, as well as inspirational content — and with the COVID-19 quarantines causing people to both cook more and want positivity, these were incredibly well-received. Not only did Brown inspire people with new recipes, but she was relatable and made people excited about the food she was cooking.
Tabitha Brown's big break
Just before July 2020, the Ellen Digital Network reached out to give Brown her own online show: All Love. This show hasn't yet been released, but the show should be out by the end of the year.
Other networks have had Brown on their platforms as well — from Goodful, to Nickelodeon, to BET.  People like Brown's cooking, but they also like her personality, and enjoy watching videos she features in.
Brown has a very 21st-century success story. Her social media platform launched her to financial stability and success, and from that success, she started creating TikToks that are keeping many people entertained in the kitchen during a global pandemic. Brown makes inspirational content, but her story is just as inspirational as her videos.