Who Is Wendy Williams' First Husband and Why Did They Get Divorced?
In her brand new Lifetime biopic, Wendy Williams: The Movie, famed talk show host Wendy Williams left no stone unturned when detailing her turbulent relationship with ex-husband, Kevin Hunter.
Seeing as she's been very vocal about her estranged husband, many feel like they know everything there is to know about the queen of Hot Topics' past relationships. But there's one thing some fans might not know about Williams' personal life — and that's that Hunter actually wasn't the first man she exchanged vows with.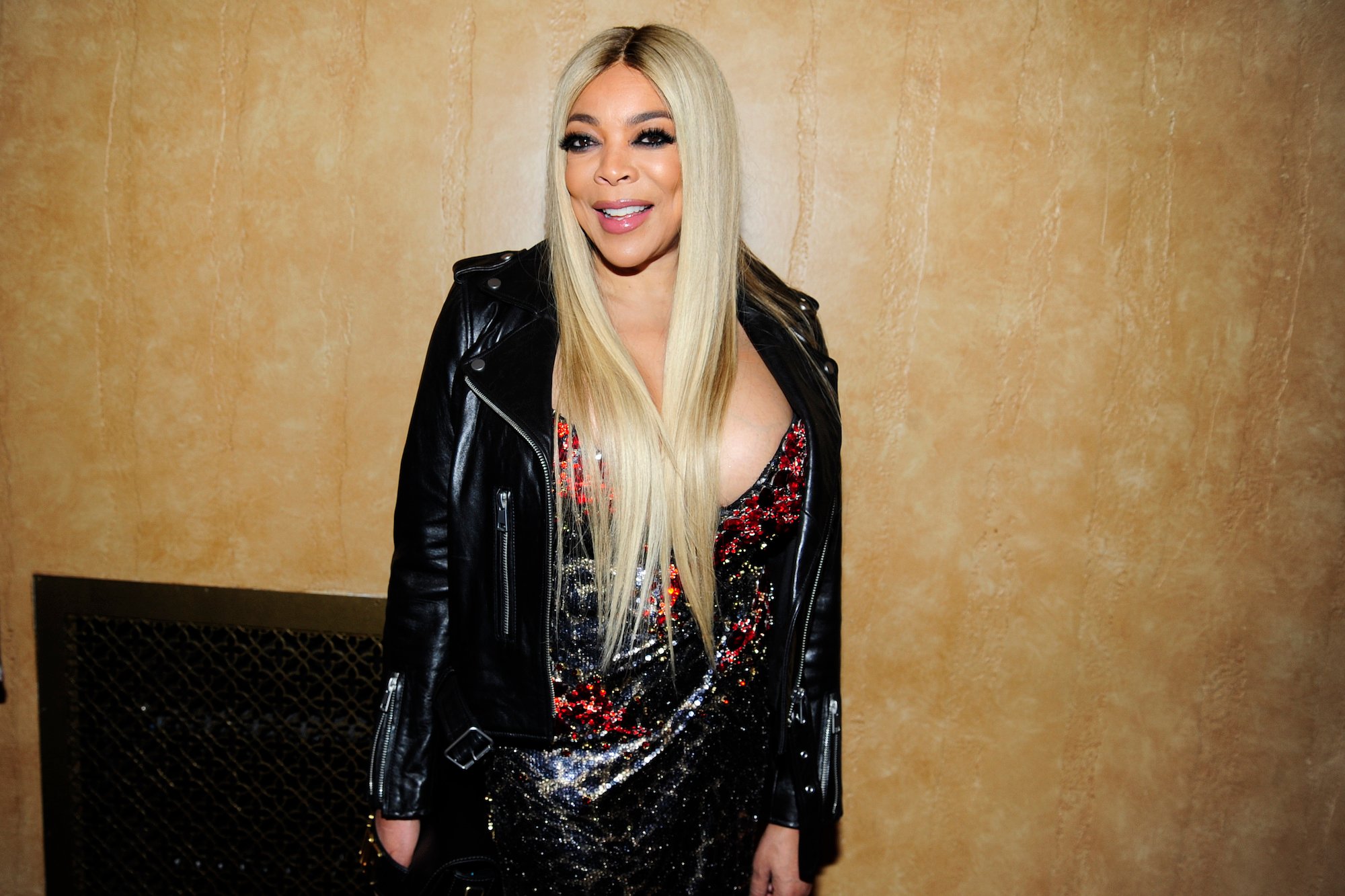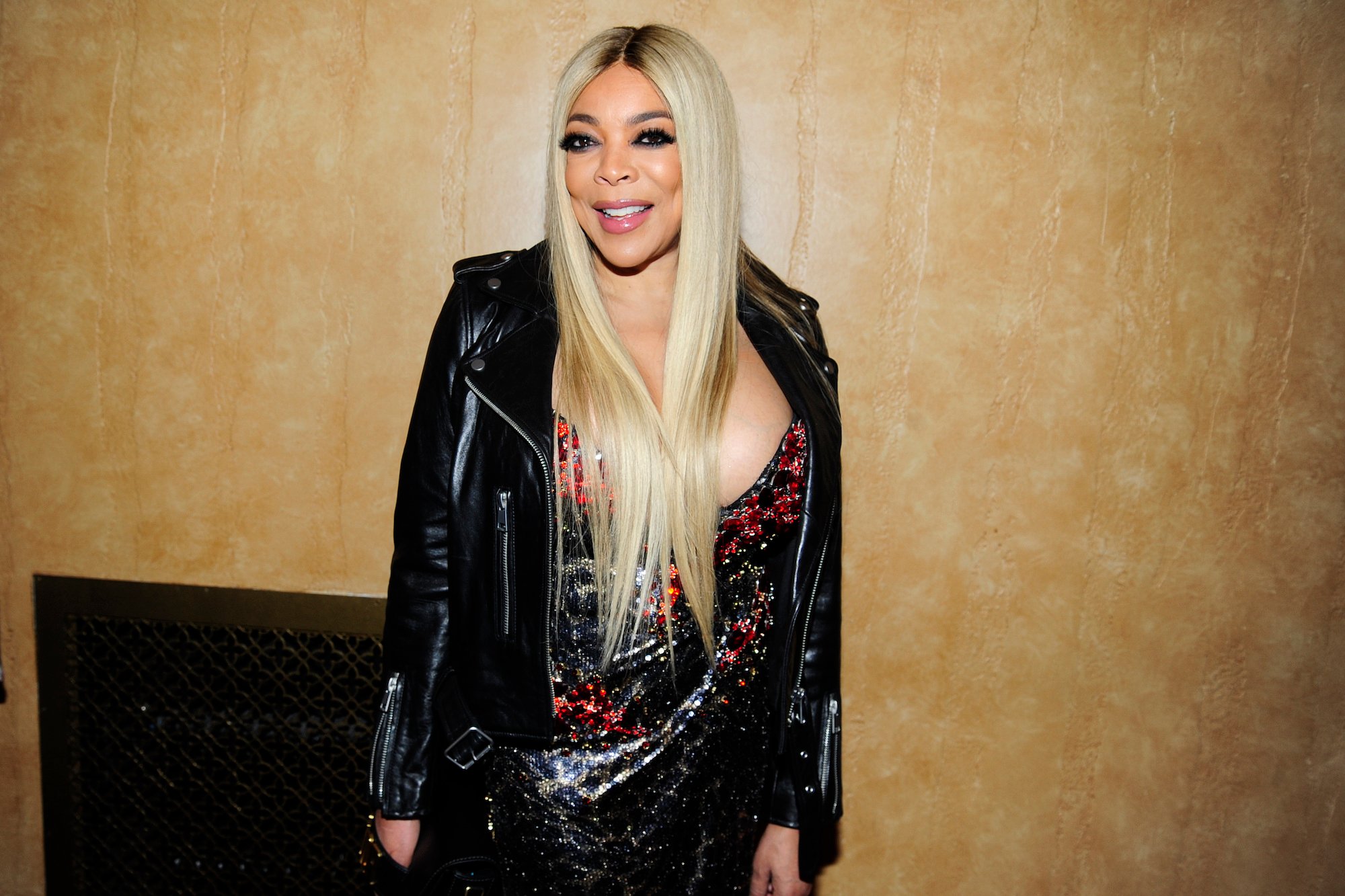 What we know about Wendy Williams' first marriage
Before finding love with Hunter, Williams was married to businessman Bert Girigorie from 1994 to 1995.
The pair first met in the early '90s while Williams worked at a New York City radio station. Not long after that, Williams and Girigorie began dating and were together for two years before they tied the knot in 1994.
Unfortunately, their marriage didn't last very long as the duo split just five after saying "I Do." A year and a half later, they were officially divorced.
Since their split, Williams has refused to talk about Girigorie or their marriage and recently revealed why she keeps the details of their union to herself in her new biopic.
RELATED: 'Wendy Williams: The Movie': Here Are the Biggest Highlights From the Biopic
"Yeah, I'm skipping over my first husband," she said. "He was just a rebound after the disaster with [singer] Eric B. It was a starter marriage that lasted five months, and frankly, it's not interesting enough to talk about."
Why did Wendy Williams and her ex-husband divorce?
A few years after they divorced, Williams briefly opened up about her marriage to Girigorie in her 2001 autobiography, Wendy's Got the Heat.
She referred to him by the pseudonym Robert Morris III and wrote that they "made a nice picture," per Distractify. However, Williams notes that she and Girigorie weren't cut out for a long-term relationship at that time, which she said ultimately led to their marriage's demise.
Though Williams claims she and Girigorie weren't ready to be tied down, the businessman echoed a different sentiment when he spoke with Radar Online in 2019.
During an interview with outlet, Girigorie claimed that Williams' bizarre behavior and personality issues rocked their relationship.
"It was very bizarre. She just turned into a different person. I don't know what was going on," he said. "I didn't understand a lot of things that she did. I didn't understand what her motivations were."
He described Williams' behavior at the time as flippant and said it could have been related to her alleged drug use.
"I know she said she was doing drugs but she kept that away from me," Girigorie said about his ex-wife. "I assumed that she was but I didn't know anything about it. I know I was seeing strange behavior and behavior that I didn't understand when I look back at it."
Wendy Williams still hasn't found her happily ever after
Two years after she and Girigorie divorced, Williams married her second husband, Hunter, on Nov. 30, 1997. Three years later, they welcomed their son, Kevin Hunter Jr.
The pair were married for nearly 22 years before the talk show host filed for divorce in April 2019 after it was reported Hunter had fathered a child with another woman.
"Infidelity is one thing," Williams said during a September 2019 appearance on The View. "A full baby is a whole 'nother topic… A baby! I'm not changing Pampers, I want to be pampered! Get out of here."
RELATED: Wendy Williams Says She Had A One Night Stand With Method Man
In January 2020, their divorce was finalized.
Since her split from Hunter, Williams has been casually dating. However, she has yet to settle down as she only wants to date someone who will eventually become her husband.
"I'm 56 now. I'm a mom, I'm not a single woman running around town with [rappers and DJs] like Eric B anymore. Those days are over," Williams recently told Entertainment Tonight. "My next boyfriend, hopefully husband he'll turn into, I don't want him to be in this business."
We guess we'll just have to wait and see what the future holds for Williams' love life.