Who Led Zeppelin's John Bonham Considered a True Pioneer Among Rock Drummers
When John Bonham thought of the pioneering rock drummers, Led Zeppelin's force of nature pointed to a British contemporary.
Start a debate about the "Best Rock Drummers Ever" and you're going to have conversations about a few of the music's greatest personalities. That's because you can't tackle the subject without bringing up Keith Moon (1946-1978) of The Who and John Bonham (1948-80) of Led Zeppelin.
In their day, "Bonzo" and "Moon the Loon" would light up arenas with their drumming and then cap off the night by terrorizing the occupants of the hotels where they were staying. And then they'd do the same the next night (and countless more times on that tour).
But the work they left behind on Who and Zeppelin records guarantees them a spot on the Mount Rushmore of drummers. And while you're carving that mountain you'll need a sketch of Ginger Baker (1939-2019), the fiery drummer of Cream and various bands he led under his own name.
For a drummer like Bonham, who came of age in the early '60s, Baker was the one to watch (and learn from). "I don't think anyone can ever put Ginger Baker down," Bonham said in an interview published in Led Zeppelin in Their Own Words. He really admired the way Baker took a lead role in rock bands.
John Bonham said Ginger Baker was the 1st rock drummer to play a starring role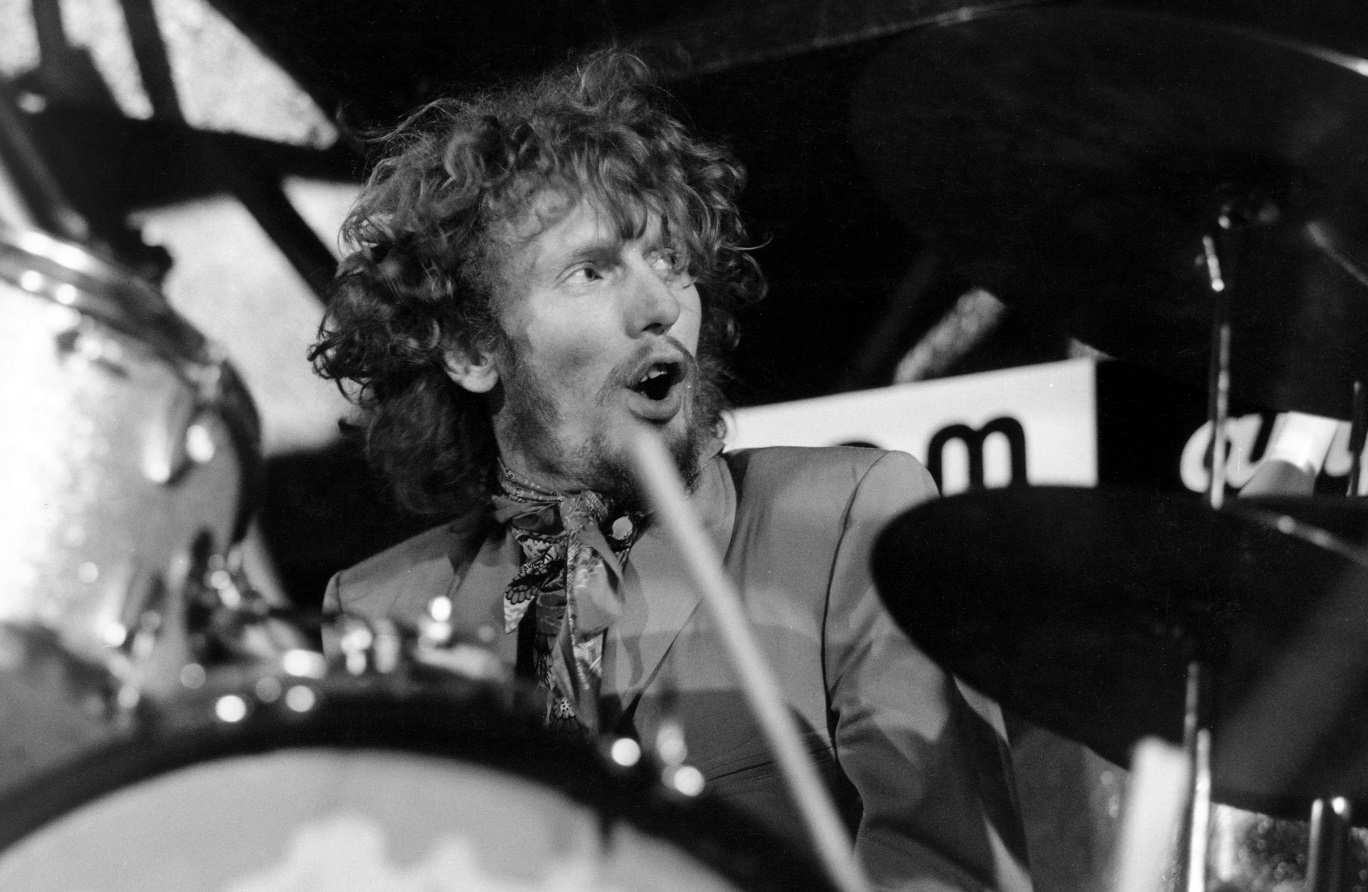 When you think of drummers who elevated the kit's status and became stars in bands (and even bandleaders), Gene Krupa is often the consensus pick. Krupa's showmanship and leading-from-the-kit mentality inspired generations of drummers (Moon included).
But in terms of rock drummers Bonham thought Baker was the equivalent. "People hadn't taken much notice of drums before Krupa," Bonham said in In Their Own Words. "And Ginger Baker was responsible for the same thing in rock." To Bonham, it was about Baker's overall approach.
"[Baker] was the first to come out with this 'new' attitude — that a drummer could be a forward musician in a rock band, and not something that was stuck in the background and forgotten about," Bonham said. And he admired the way Baker showcased his unique influences.
"I think Baker was really more into jazz than rock," Bonham said. "He plays with a jazz influence. He's always doing things in 5/4 and 3/4 tempos. […] Ginger's thing as a drummer is that he was always himself."
Bonham's favorite Baker period came before the Cream days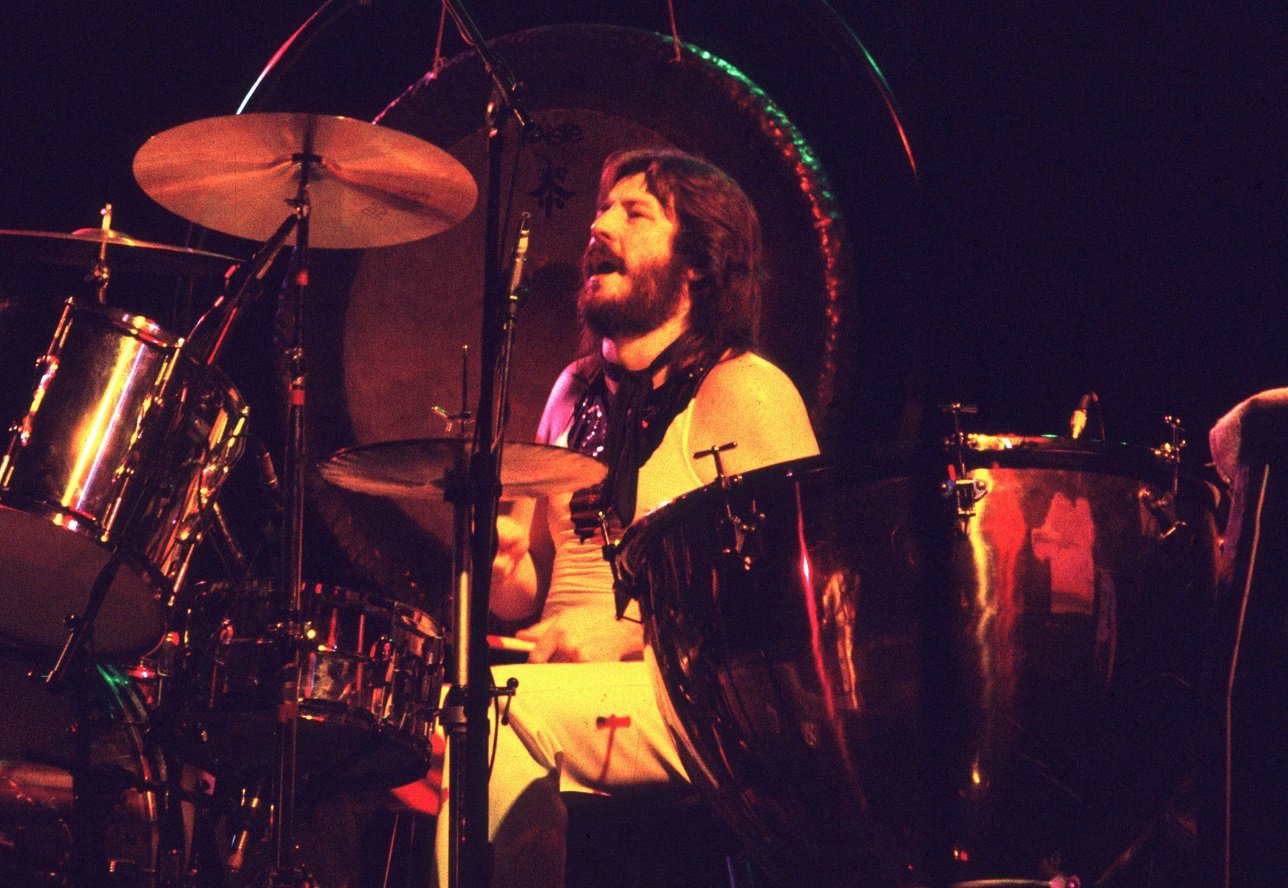 Though Baker had played in bands prior to Cream, his run with Eric Clapton and Jack Bruce in their power trio from 1966-68 made him world-famous. And tracks such as "Toad," which featured an extended drum solo, eliminated any doubts about Baker's position in the band. (Bonham made a similar statement with "Moby Dick" on Led Zeppelin II.)
After Cream, Baker played with Blind Faith (another band featuring Clapton) and then formed Ginger Baker's Air Force. In the '70s, he set up a recording studio in Nigeria and collaborated with Afrobeat pioneer Fela Kuti. Clearly, Baker did not like sitting still for long.
But of all those collaborations Bonham preferred his early work. "I thought he was fantastic with the Graham Bond Organisation [1963-66]," Bonham said. "It's a pity American audiences didn't see that band because it really was a fantastic group — Ginger Baker, Jack Bruce, and Graham Bond."