Who Makes More Money: Taylor Swift or Her Ex-Boyfriend Calvin Harris?
Taylor Swift is one of the world's biggest pop stars. Calvin Harris is a super-wealthy DJ with industry clout and legions of fans. When the two started dating in 2015, it caused a media firestorm. The two superstars seemed perfect for each other and dated for a little over a year before ultimately calling it quits. These days, Swift is in a happy relationship with English actor Joe Alwyn — but many fans still wonder what could have been between Swift and Harris. Both have managed to achieve even greater success in the years since their breakup, although one star definitely stands head and shoulders above the other in terms of income.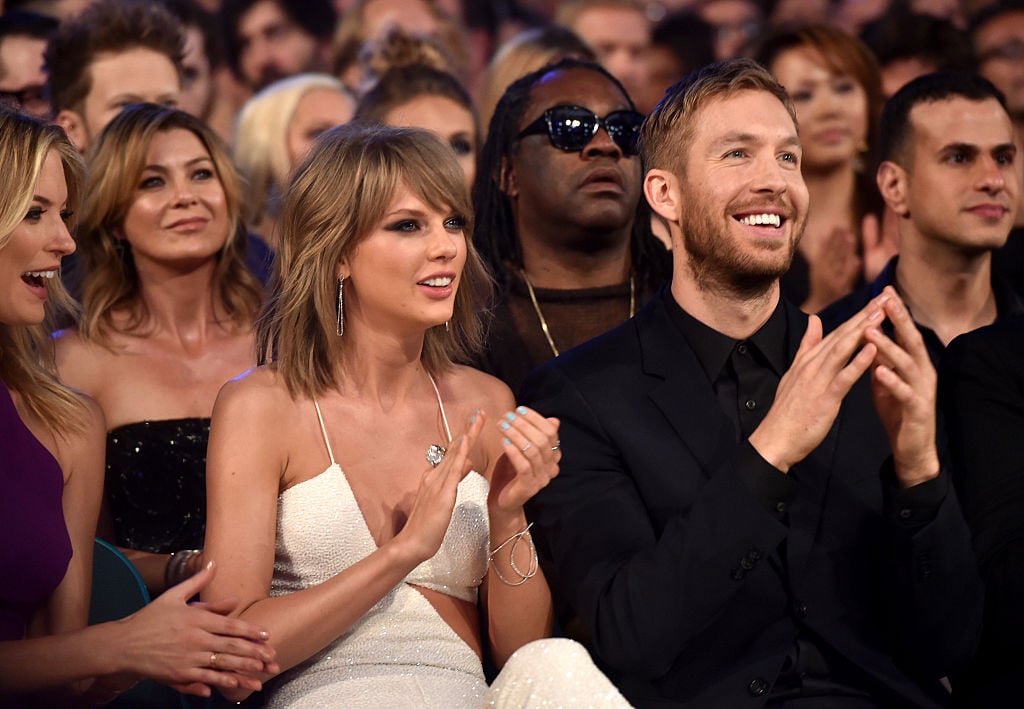 What is Taylor Swift's net worth?
Taylor Swift first rose to fame as a young country music star, singing lovesick ballads such as "Tim McGraw" and "Teardrops on My Guitar." Swift became popular at a very young age but has managed to avoid many of the usual traps that ensnare vulnerable child stars. She has long since left her country music days behind her and is one of the biggest pop stars of all time. Her songs "Look What You Made Me Do" and "Lover" are fan-favorites, and she consistently ranks as one of the wealthiest, and most popular celebrities.
When it comes to her money, Taylor Swift has proven that she has some serious business savvy. She has landed high-profile endorsement deals with brands such as CoverGirl, Apple, and Diet Coke. She is careful about the brands that she works with, choosing deals that are highly lucrative, and work with her girl-next-door image. Swift also makes a hefty chunk of her income from touring. Reportedly, her 2015 tour grossed more than $250 million. Swift's 2018 Reputation tour made even more, going on to become one of the most lucrative tours in US history. All in all, Swift's net worth of around $400 million isn't due to any one particular revenue stream, but many sources of income. 
What is Calvin Harris's net worth?
Calvin Harris might not be able to sing soulful songs like his ex, Taylor Swift, but he is also a force to be reckoned with in the music industry. Harris is one of the world's most popular DJs, and his work in electronic music has catapulted him to fame and fortune. The Scottish DJ has worked with all of the industry's biggest players and even has his own record label.
Harris had a longtime Vegas residency, which helped to drive his revenue stream even higher. Reportedly, Harris is now one of the wealthiest DJs in the world, with an estimated net worth of around $240 million.
Is Taylor Swift worth more than Calvin Harris?
After Taylor Swift and Calvin Harris broke up in early 2016, many critics proclaimed that their breakup was one of the most costly in industry history. While they were both at the top of their game when they broke up, Swift went on to consistently out-earn her ex-boyfriend, and now she is worth nearly two million more than he is. The fact that Harris prefers to keep a relatively low profile when he isn't working doesn't necessarily help his bank account – especially when compared to Swift's multiple endorsement deals.
Although Taylor Swift did eventually move on and find happiness elsewhere, she did reportedly write a song about her love affair with Harris. After all, Swift became famous for writing autobiographical songs, so it should come as no surprise that she found a way to monetize a relationship that turned out to be short-lived.