Who Is the Next 'Bachelorette' in 2021? Reality Steve Reveals New Season 17 Spoilers
Details on Katie Thurston, who is the next bachelorette in 2021, according to new season 17 spoilers from Reality Steve in February.
[Spoiler alert: Potential spoilers about who ABC picked as the next Bachelorette Season 17 lead.]
The instant Matt James' season of The Bachelor premiered on ABC, fans started scouting out the new Bachelorette Season 17 lead. Now, it seems the franchise has made its final decision merely six weeks into the current cycle. So, who is the next bachelorette in 2021? According to spoiler blogger Reality Steve, Katie Thurston is the current Bachelor cast member who will take the title.
Major updates at the bottom of the page.
[Spoiler alert: Potential spoilers about what happens to Matt James' contestants in The Bachelor Season 25.]
Reality Steve reveals the next lead for 'The Bachelorette' Season 17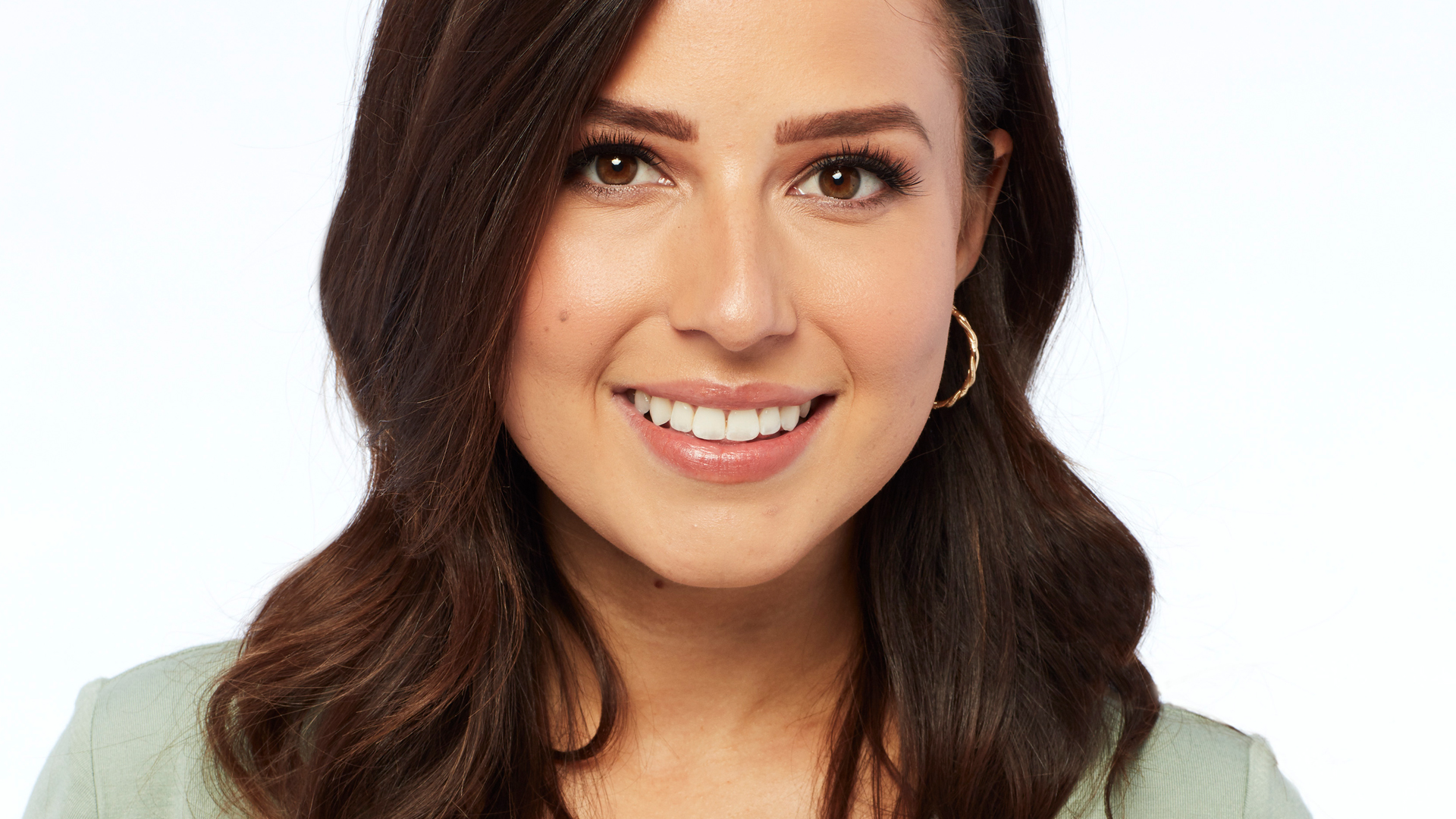 In early February 2021, The Bachelor creator Mike Fleiss hinted that the next Bachelorette Season 17 lead would be announced soon.
"That time of year… Time to choose our next #TheBachelorette," Fleiss tweeted on Feb. 5. 
Then on Feb. 6, the franchise creator wrote on Twitter, "The official announcement of your next #TheBachelorette is coming soon! Right here!"
Meanwhile, Reality Steve spoiled the upcoming lead, revealing that Katie Thurston will be the new bachelorette for season 17.
"At the 'Women Tell All' taping this past Thursday, Katie Thurston was announced as the next bachelorette," Reality Steve tweeted on Feb. 6. 
Now, Bachelor Nation fans know Katie is still a cast member on James' season. But, Reality Steve claimed that the contestant will be eliminated in the Feb. 6 episode after a one-on-one date.
"Katie gets eliminated on Monday's episode during her 1-on-1 with Matt," the blogger tweeted.
Who is Katie Thurston from 'The Bachelor' Season 25 with Matt James?
If you need a refresher about Katie, the contestant is an early fan-favorite from James' season of The Bachelor. The 29-year-old bank marketing manager from Renton, Washington, brought a sparkly purple vibrator to the premiere. Then in an interview with Rachel Lindsay and Becca Kufrin on the Bachelor Happy Hour podcast, Katie explained why she didn't regret her limo entrance.
"I knew it could very well send me home night one," Katie said. "I would have no regrets because it really summarizes who I am as a person, my sense of humor, my confidence, my sexual empowerment for females."
Meanwhile, many Bachelor Nation fans applauded Katie for continuing to own her sexuality onscreen. They also watched her stand up to villains such as "Queen" Victoria Larson. So, given her popularity, the news of Katie's Bachelorette role may not come as a surprise to some viewers. But, the contestant was actually "pretty shocked" when she was cast for The Bachelor.
When speaking on Bachelor Happy Hour, Katie revealed that she signed up to be on James' season. Then she called herself the "Target version of a contestant."
"There's so many beautiful women, supermodels who are on this show. And on The Bachelor, I'm considered 'older.' So, when I was cast, I was actually pretty shocked," Katie said. "I was kind of in denial while I was getting ready for it. I was just my 100% self. And I guess they found that refreshing. I had no filter, I didn't hide anything. And I was like, 'OK, they must think I'm a good match to Matt, and let's go with it.'"
Of course, The Bachelor franchise and ABC have yet to confirm Katie as the new bachelorette as of this write-up. So, Bachelor Nation fans must wait and see what happens next. But, according to Fleiss, it seems viewers will get some sort of announcement soon. Stay tuned.
Reality Steve updates fans with new 'Bachelorette' 2021 spoilers
Update: On Feb. 8, Reality Steve corrected his previous spoilers, revealing that the announcement wasn't made at the "Women Tell All" taping. But, he claimed the official announcement is coming soon.
"Katie was NOT announced as [the next bachelorette] at WTA. Message I got was 'it's Katie and it came out at WTA,'" Reality Steve wrote. "I've been told it's confirmed it's Katie and she'll be named this week."
Update: On Feb. 16, Reality Steve updated fans on The Bachelorette Season 17 lead and production. The blogger was no longer certain about Katie. He also wasn't sure about the status of the new season. So stay tuned.
Update: On March 3, Reality Steve shared another update with Bachelor Nation claiming that Katie will still be the next bachelorette.
"The more things change, the more they stay the same," Reality Steve tweeted. "The original spoiler I reported seems to be correct. Katie Thurston is set to be announced as the 'Bachelorette' in the coming days."
Update: On March 10, Reality Steve shared a major spoiler about the next Bachelorette season. According to the franchise blogger, Katie will be the new lead, and she will be announced during the "After the Final Rose" special. Meanwhile, Reality Steve claimed that fan-favorite Michelle Young — who is currently in the top two — will get her own Bachelorette season filmed later this summer. He also explained the timeline.
"The reason is that Michelle did not want to leave her class again to start filming in a few weeks (meaning she'd miss most of the remainder of her school year), hence the reason she is getting her own season this summer when she's out of school," Reality Steve wrote. "That's the 'twist' or 'curveball' you'll see announced on the 'ATFR' on Monday."
Update: On March 15, The Bachelor confirmed the next two bachelorettes for the next two seasons. Katie's season is expected to air this summer. Meanwhile, Michelle's journey will debut this fall.
The Bachelor Season 25 with Matt James airs Monday nights on ABC.