Who Plays Scarlet Witch in 'The Avengers'? What You Need to Know About Actress Elizabeth Olsen
On Friday, fans will finally get some answers to their questions about how Marvel will move forward after the shocking end of Avengers: Infinity War. In that movie (spoilers ahead), Thanos vaporized many beloved superheroes with a snap of his fingers. By the time the credits rolled, Black Panther, Spider-Man, Doctor Strange, Falcon, Winter Soldier, and others were all dead. Scarlet Witch (aka Wanda Maximoff) was also among the casualties.

But Infinity War didn't mark the end of Scarlet Witch's story. Elizabeth Olsen, who portrays the powerful superhero, is listed on Endgame's cast page, a sign she'll be back for the epic conclusion of Marvel's Infinity Saga (though it's possible she'll just appear in flashbacks, of course.) Disney has also announced that WandaVision, a spin-off series featuring Olsen as Scarlet Witch and her Avengers co-star Paul Bettany as Vision, is coming to its Disney+ streaming service.

She made her first MCU appearance in 2014

The 30-year-old Olsen made her Marvel Cinematic Universe debut in 2014 Captain America: The Winter Soldier. That's when fans got the first glimpse of Scarlet Witch in a post-credits scene.

Avengers: Age of Ultron marked her character's official debut. That film explored Scarlet Witch's tragic backstory and explained how she eventually came to join forces with the Avengers. She also played a major role in Captain America: Civil War before showing up in Infinity War.

She's a critically acclaimed actress

Olsen might be most familiar to audiences for her work in the MCU, or her starring role in 2014's Godzilla. But she's also made a name for herself in a string of smaller, critically acclaimed films.

In 2011, she wowed filmgoers for her role as a troubled young woman who escapes from a cult in Martha Marcy May Marlene. She also played a self-absorbed Instagram influencer in the 2017 comedy Ingrid Goes West, an FBI agent investigating a young woman's murder on an Indian Reservation in Wind River, and Jack Kerouac's first wife Edie Parker in 2013's Kill Your Darlings. She also starred in the Hank Williams biopic I Saw the Light with fellow Marvel actor Tom Hiddleston, in Spike Lee's English-language remake of Oldboy, and the horror film Silent House.

Her sisters are the Olsen twins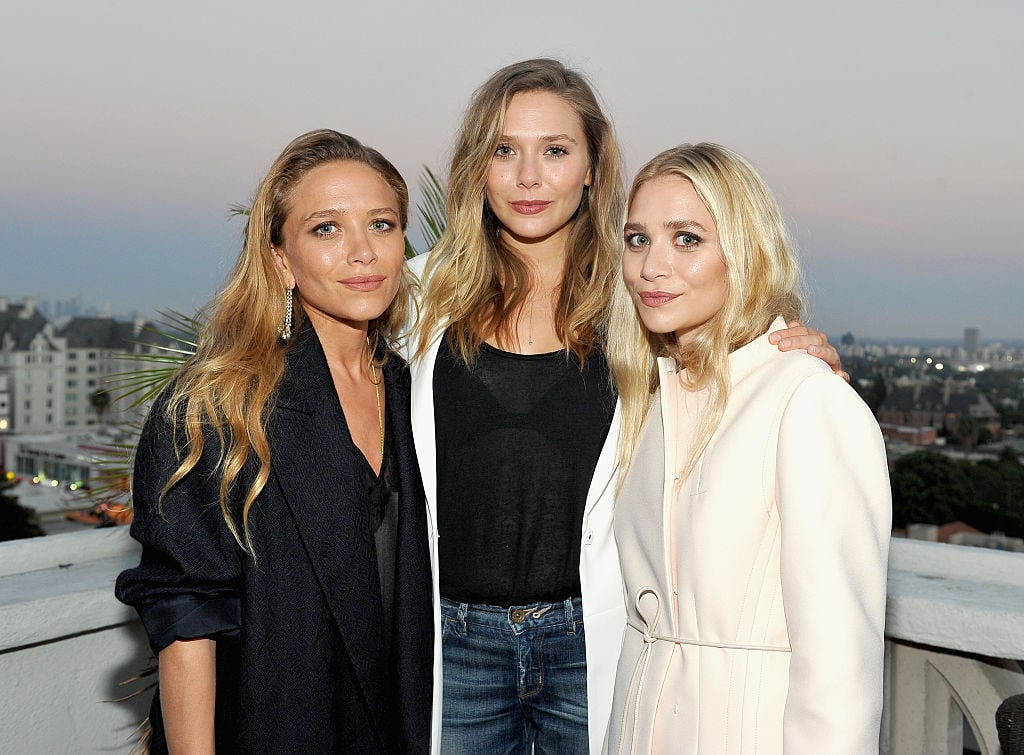 Olsen got her start in Hollywood at a young age. Her older sisters are the Mary-Kate and Ashley Olsen of Full House fame. As a child, she appeared occasionally in The Adventures of Mary-Kate and Ashley, her sisters' musical mystery video series as well as the movie How the West Was Fun, but unlike them, she wasn't a serious child actress.

After graduating from high school in California, Olsen attended college at New York University's Tisch School of the Arts. She graduated in 2013. In interviews, she's said she's glad she took her time getting her career off the ground.

"I'm thankful that I didn't start working until I got older," she told Allure in 2016. "I was confident enough to know who I was."

Olsen — who keeps a relatively low profile — has also said that Mary-Kate and Ashley's experience with fame taught her not to fall in love with the idea of being a celebrity.

"It's been helpful in helping me navigate how I want to approach my career," she told Harper's Bazaar of growing up with high-profile siblings.  "I didn't know anything outside being famous, so it was never weird to me — that's just what it was. It was always very clear that acting was a job; I never had this twinkly fantasy of people taking photographs of me. It was a job and work and there are different ways of drawing attention to yourself that you don't want."
Check out The Cheat Sheet on Facebook!