Who Producers Wanted to Play Rocky Balboa Instead of Sylvester Stallone
Today, Sylvester Stallone and small-town Boxer turned champion Rocky Balboa are intimately connected. Stallone has portrayed the character eight times: in 5 separate Rocky installments as the main protagonist, and as a supporting character in Creed and Creed II. Though it's difficult to imagine anyone else taking on the Italian Stallion, Sylvester Stallone was not producers' first pick for the role.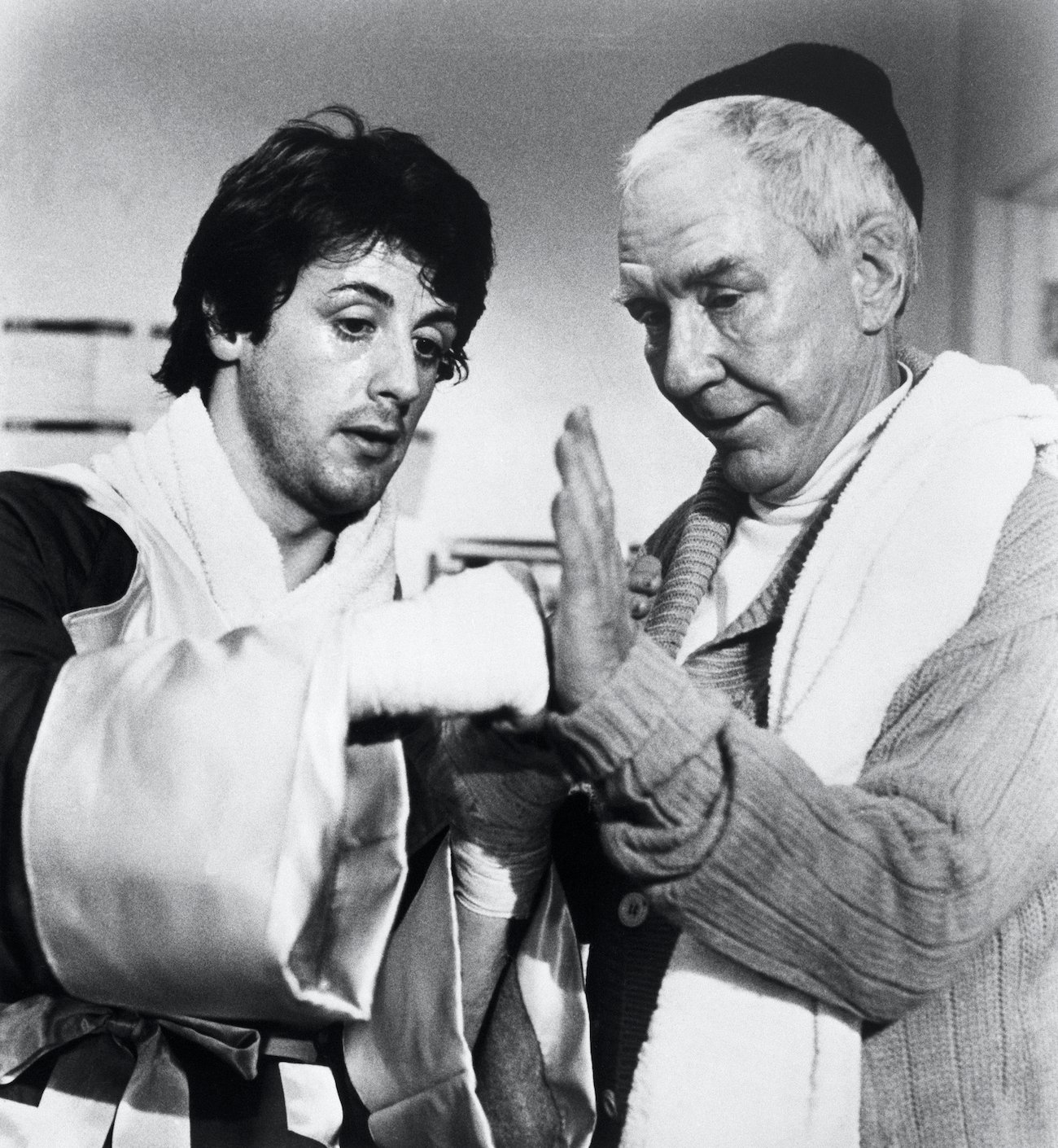 Because Sylvester Stallone penned the screenplay, he had a bit of bargaining power when it came to casting. And, since Stallone stuck to his guns when it came to the rights to his creative property, he is the mega-star behind Rocky Balboa today.
Sylvester Stallone mentioned his 'Rocky' screenplay after a failed audition
As Forbes notes, Sylvester Stallone went to see Muhammad Ali fight Chuck Wepner one night. Wepner managed to hold his own against the greatest fighter alive, even knocking him to the floor. Stallone realized that the moment he saw in the ring between Wepner and Ali was a strong metaphor for life. That fight was the "catalyst" for the concept behind Rocky. Stallone started writing fast, and he pulled a script together within three days.
RELATED: Sylvester Stallone Just Confirmed 'Demolition Man 2'; Here's Who Could Return for the Sci-fi Sequel
Soon after, Stallone landed an audition for a role he wasn't quite right for. Yet, on his way out, he told the producers about the story he was working on, and they told it to bring it by later on. Though the producers thought the narrative was exceptional, they didn't want Stallone in the part.
Stallone wasn't a known actor yet; he didn't have many credits to his name, and casting a newbie would present a major risk. The producers wanted to pay Stallone off for the script and hire someone else.
The producers were eyeing Ryan O'Neal and Burt Reynolds for 'Rocky'
As Forbes goes onto explain, the producers were looking to cast Ryan O'Neal, Burt Reynolds, or another well-known, Hollywood-type for the role. O'Neal is well known for Barry Lyndon, What's Up, Doc?, The Main Event, Oliver's Story, and more. Reynolds became famous for Smokey and the Bandit, Deliverance, and The Longest Yard. While both of these actors had yet to star in some of their most-remembered roles, they had more clout in the industry than an unknown Stallone. 
Though Stallone had little to no money in the bank and was struggling to get by, he thought to himself:
You know what? You've got this poverty thing down. You really don't need much to live on. I sort of figured it out. I was in no way used to the good life. So I knew in the back of my mind that if I sell this script. and it does very very well, I'm going to jump off a building if I'm not in it. There's no doubt in my mind. I'm going to be very, very upset.

Forbes
Stallone was offered $360,000 for his script, yet he wouldn't agree to walk away from the part. He stuck to his guns, and the producers eventually gave in, awarding him $1,000,000 to make the movie starring himself. And, it became the 1977 Best Picture at the Academy Awards, catalyzing Stallone's ascension to A-list status.