Who Shailene Woodley Dated Before Aaron Rodgers
These are the famous people Shailene Woodley dated before she was linked to Green Bay Packers quarterback Aaron Rodgers.
If you haven't been keeping up with Aaron Rodgers' love life, the NFL quarterback has been privately dating a star he was linked to right after his breakup with retired NASCAR driver Danica Patrick.
According to several reports, the Green Bay Packers signal caller is seeing Big Little Lies actor Shailene Woodley. The two were first spotted together in 2020 shortly after Patrick and Rodgers split while the athlete was in Lake Tahoe to compete in the American Century Championship celebrity golf tournament from July 6 through 12.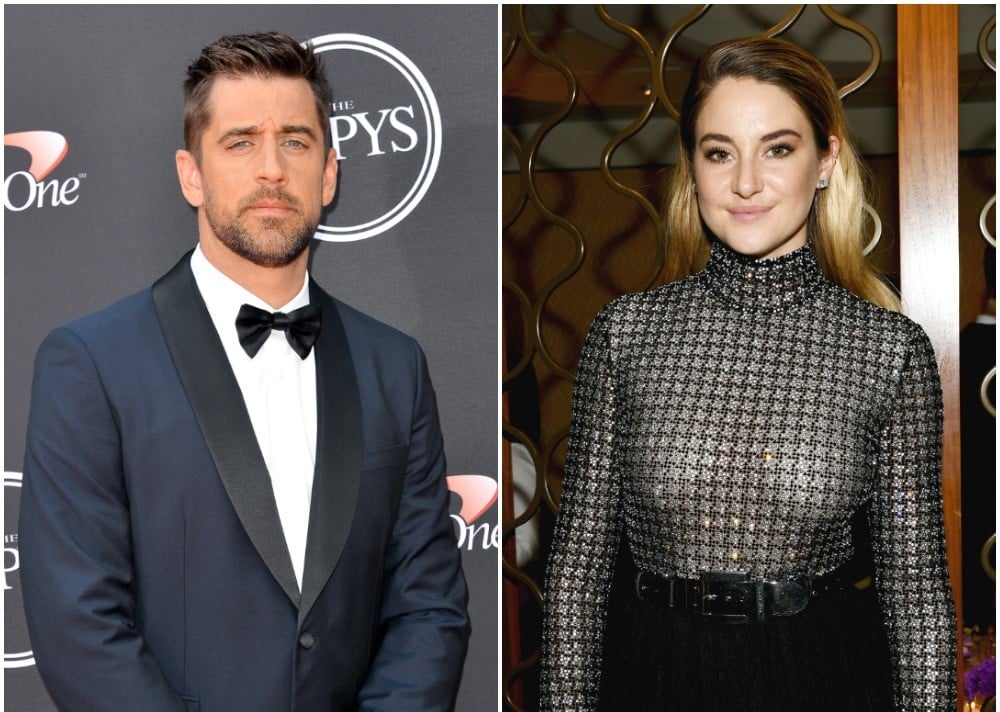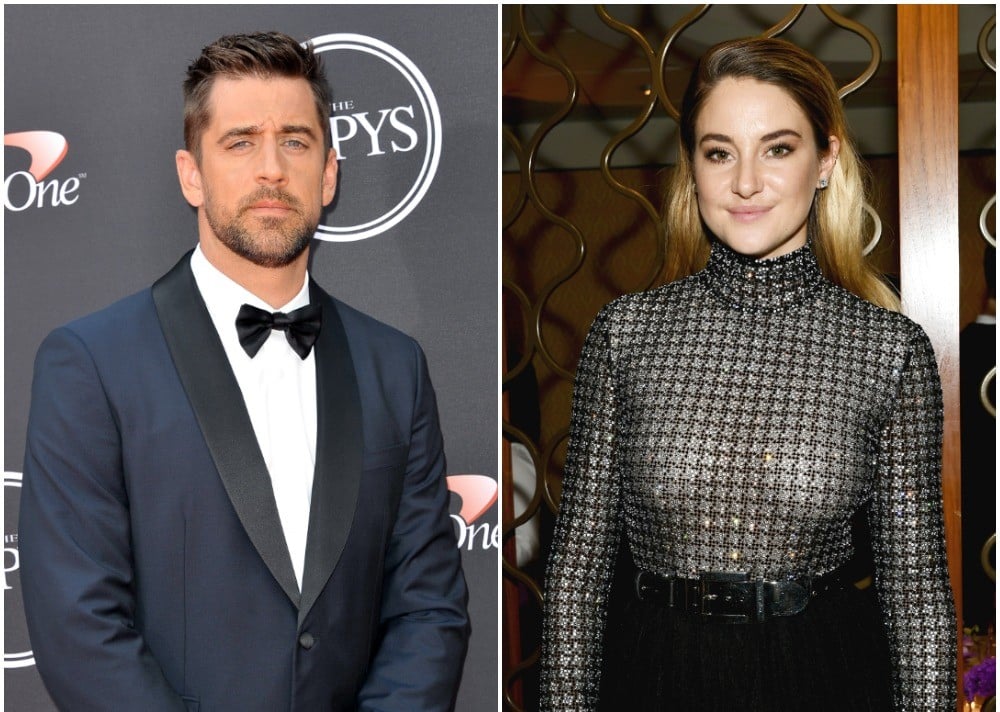 A source told E! News that the couple has "kept things private and low key" and have a long-distance relationship. During the regular NFL season, Rodgers was in Wisconsin while Woodley was working on-set in Montreal to film Misanthrope.
"They have seen each other and been in touch," the insider said. "They continue to talk and see each other when they can. They are both focused on their careers but they also make time for each other." 
Rodgers and Woodley have both been in some high-profile relationships in the past. Here are the famous people Woodley has been linked to as well as who Rodgers has dated.
Woodley dated rugby player Ben Volavola 
Before Rodgers, Woodley was with New Zealand rugby player Ben Volavola. They started seeing each other in October 2017. It's unclear exactly when they broke up but in April 2020 Woodley confirmed that they were no longer together.
During an interview with Bustle that month she explained: "I was in a relationship with someone and we were very much on the road to marriage and children. I realized I was still at an age where I wasn't able to fully commit. I couldn't be available to him in the way that I wanted to be. I didn't fully love myself… I learned a lot about what was and wasn't working in my personal life."
Woodley was also linked to 3 fellow actors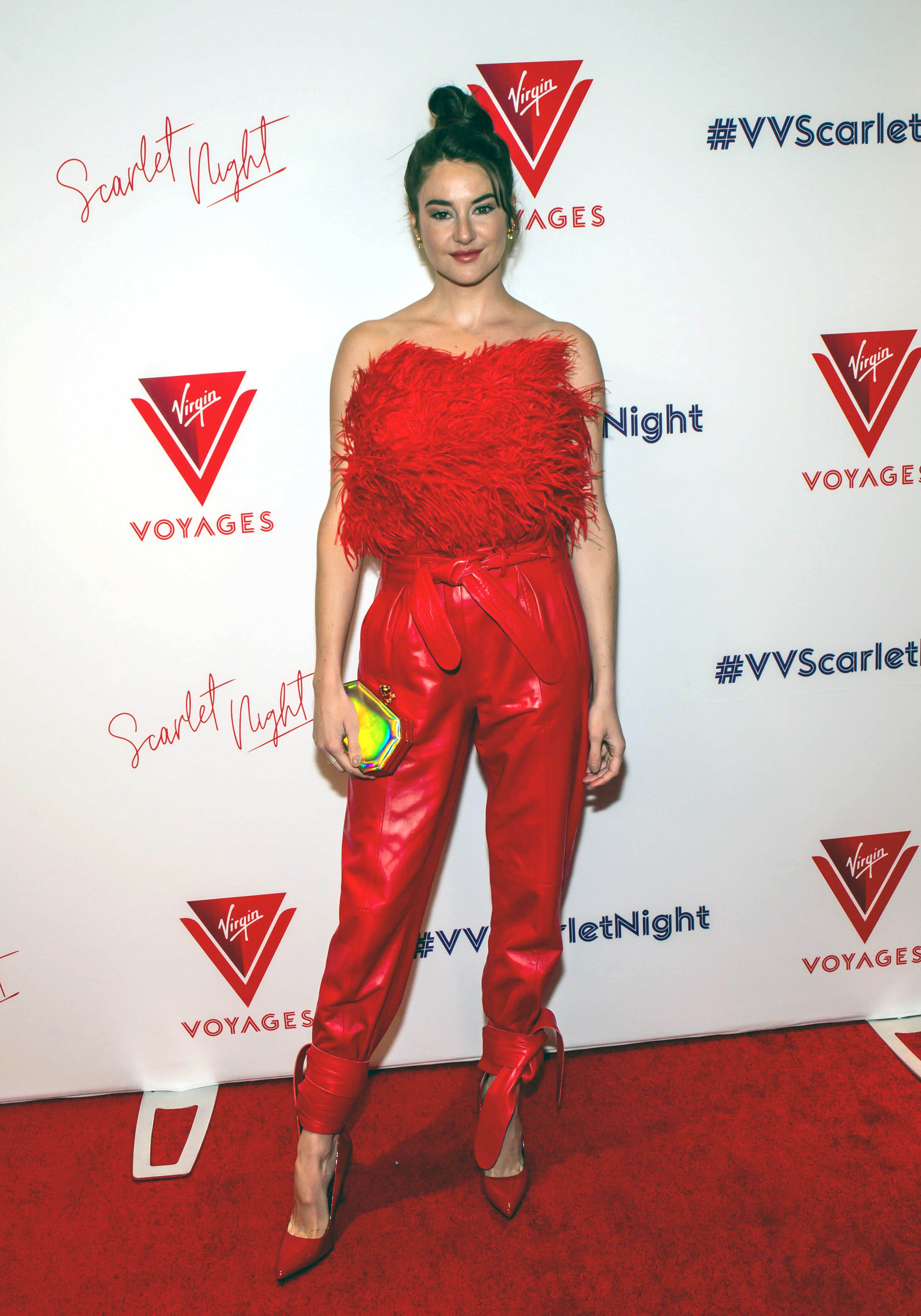 In 2016, it was reported that Woodley and The Flash actor Ezra Miller had a brief fling. But those reports were never confirmed.
There was speculation in 2014 that she hooked up with her Divergent co-star Theo James after he told Movie Fanatic: "I wanted to practice the kissing scene with Shai as much as possible. I'd say, 'Listen, after dinner we could just go over that scene again?'" However, James has been in a relationship with Ruth Kearney since 2009 so this seems to have been started by fans after noticing Woodley and James' chemistry on-screen.
Also, back in 2014, OK! Magazine reported that Woodley was romantically involved with her good friend Elliot Page. But the publication had no evidence to back up that claim and neither star ever confirmed or denied the rumor.
Who Rodgers dated previously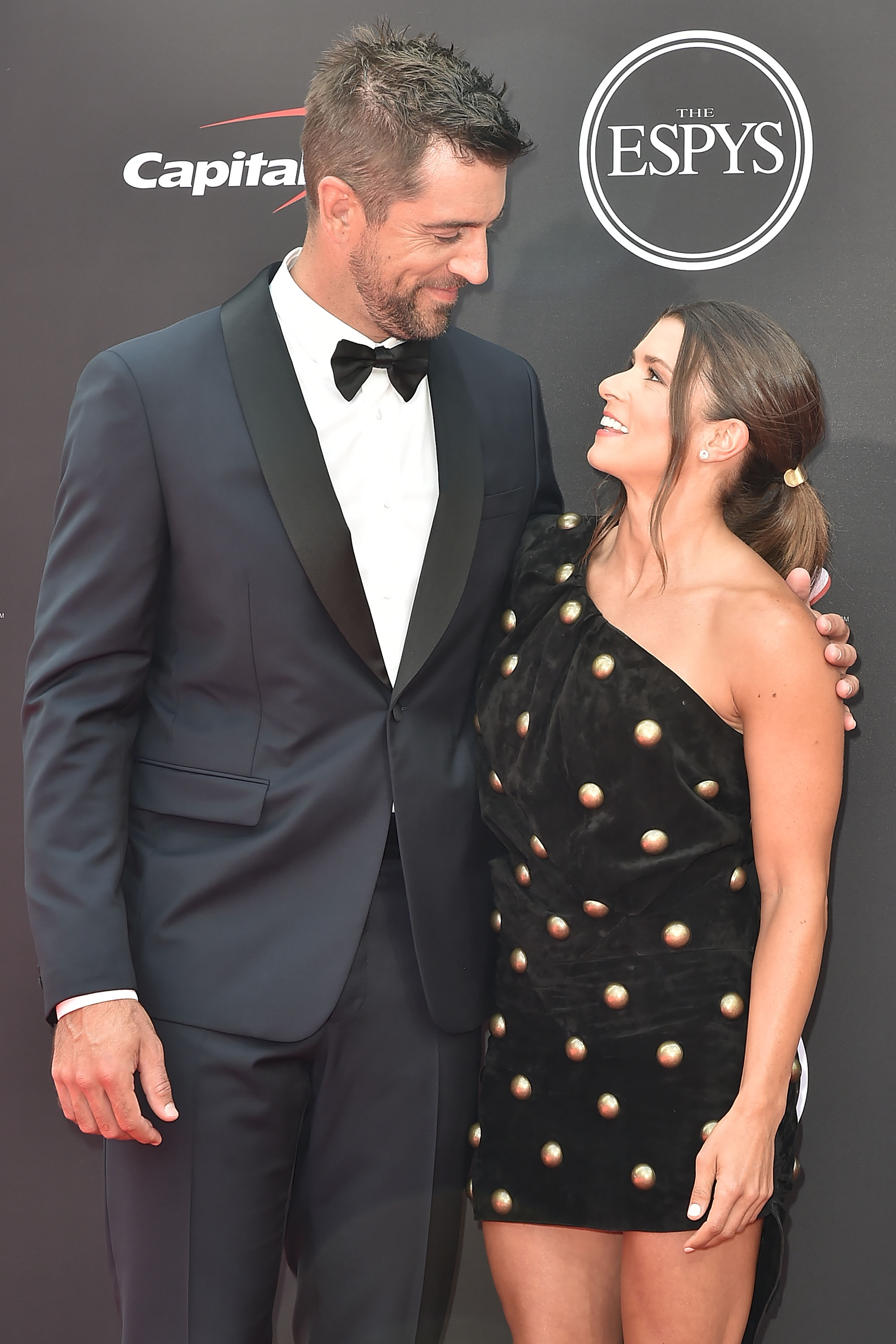 Before Woodley and Patrick, Rodgers was in a relationship with Olivia Munn from 2014 to 2017.
He has also been linked to soccer player Marie Margolius, Gossip Girl alum Jessica Szohr, and Baywatch actor Kelly Rohrback.