Who Takes Care of RM and V's Dogs While BTS Is Touring?
A few of the members in BTS have family pets. Here's what we know about Yeontan, Rapmon, and a few of the other pets of these K-pop idols.
From the adorable Rapmon to the sassy Yeontan, the BTS members have a few pets loved by the ARMY. How do the performers have time to take care of them, though? Here's what we know about BTS' family pets and who takes care of them while the idols are away.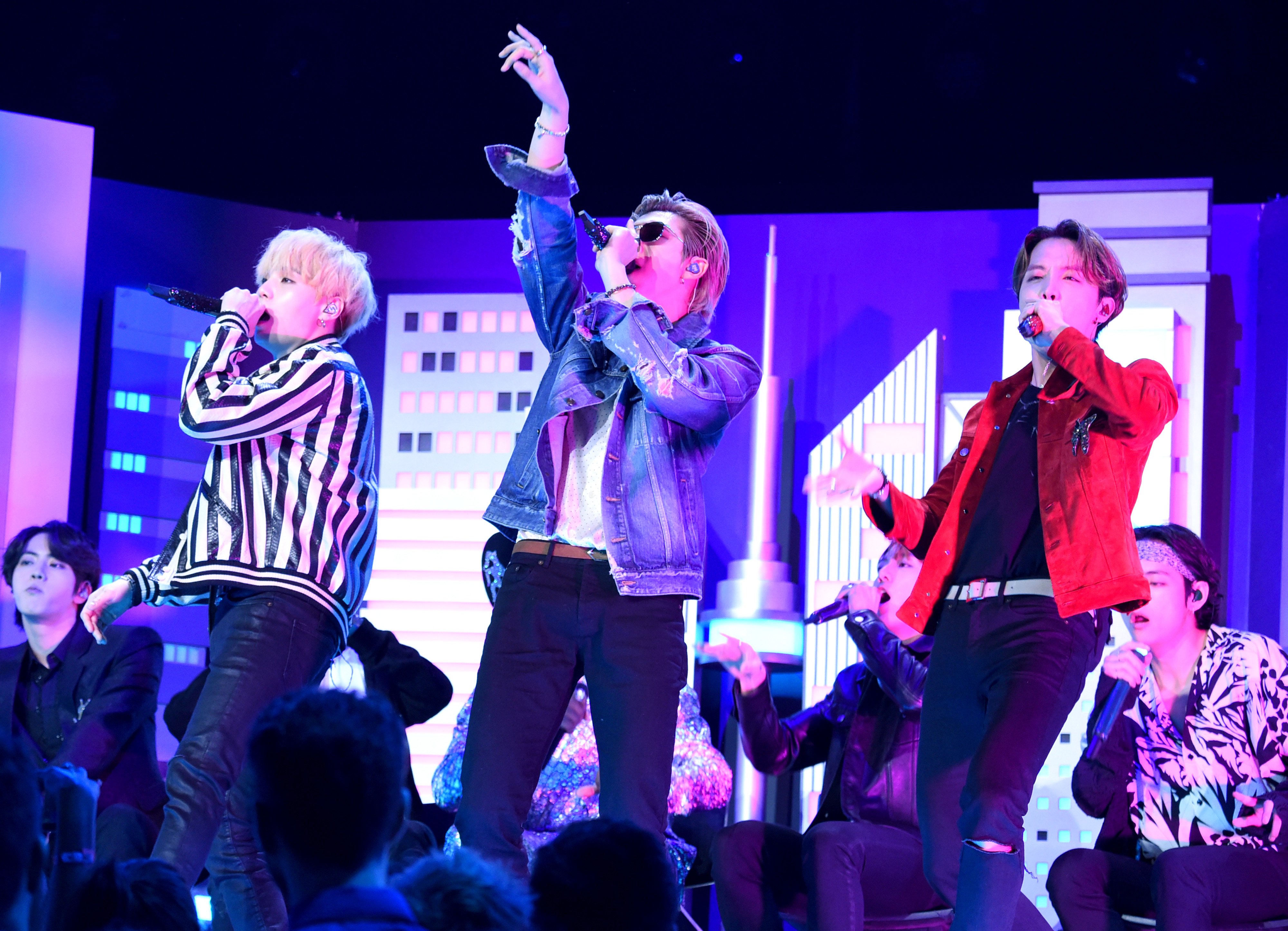 RM has a dog named Rapmon
One animal who often makes an appearance on the BTS social media account is RM's dog, Rapmon, who is an American Eskimo. According to Showbiz Cheat Sheet, RM's dog actually lives with his family. That means while RM is out touring the world or living with the other BTS members, the dog is still getting plenty of love and attention.
One of the singers in BTS, Jin, wrote, produced, and released a solo song titled "Tonight" in June 2019 for BTS FESTA. The idol shared that the inspiration behind this ballad was actually his pets. In fact, he's had a few exotic animals. He had a family dog, Jjangu, who passed away in 2017 after living with them for 12 years. 
Jin also had two sugar gliders, named Odeng and Eomuk, who, according to Showbiz Cheat Sheet, lived with the singer in BTS's dorm for a period of time. When BTS's schedule increased Odeng and Eomuk lived with Jin's parents. After their passing, he got one more sugar glider, named Gukmul.
V's dog, reportedly, lives with his family when V can't take care of him
Perhaps the most beloved animal in the BTS ARMY is V's dog, a black and brown pomeranian named Yeontan. The idol often posts pictures of the dog running alongside of him or just hanging out in the doorway. 
The BTS ARMY even celebrates Yeontan's birthday every year. When this dog isn't with V, though, the idol's family reportedly takes care of him. His family also has a few pets of their own, including a cat and two other dogs. 
Other BTS members have family pets
RM and V aren't the only idols with cute dogs, though. Suga has a dog named Holly that also lives with his family while he's touring. When the idol was home for their period of "rest and relaxation," he posted a picture hanging out with the toy poodle.
Not all of the BTS members have pets, though. Jimin currently does not have any animals, although he recently posted a picture hanging out with a dog. The idols are considerably busy, though. They recently released the single "Dynamite" and will resume their Map of the Soul world tour, presumably, in the next year. 
The "Dynamite" music video is now available on YouTube. Music by BTS, including their recently released album, Map of the Soul: 7, is available for streaming on Spotify, Apple Music, and most major platforms.