Who Is Trixie Mattel's Boyfriend?
Whether she's writing original songs, launching her own makeup brand, or competing on RuPaul's Drag Race, Trixie Mattel is a winner, baby. Outside of her YouTube and country music stardom, this drag performer has a long-term boyfriend of over three years.
Here's what we know about Trixie Mattel and her partner, who fans know as David.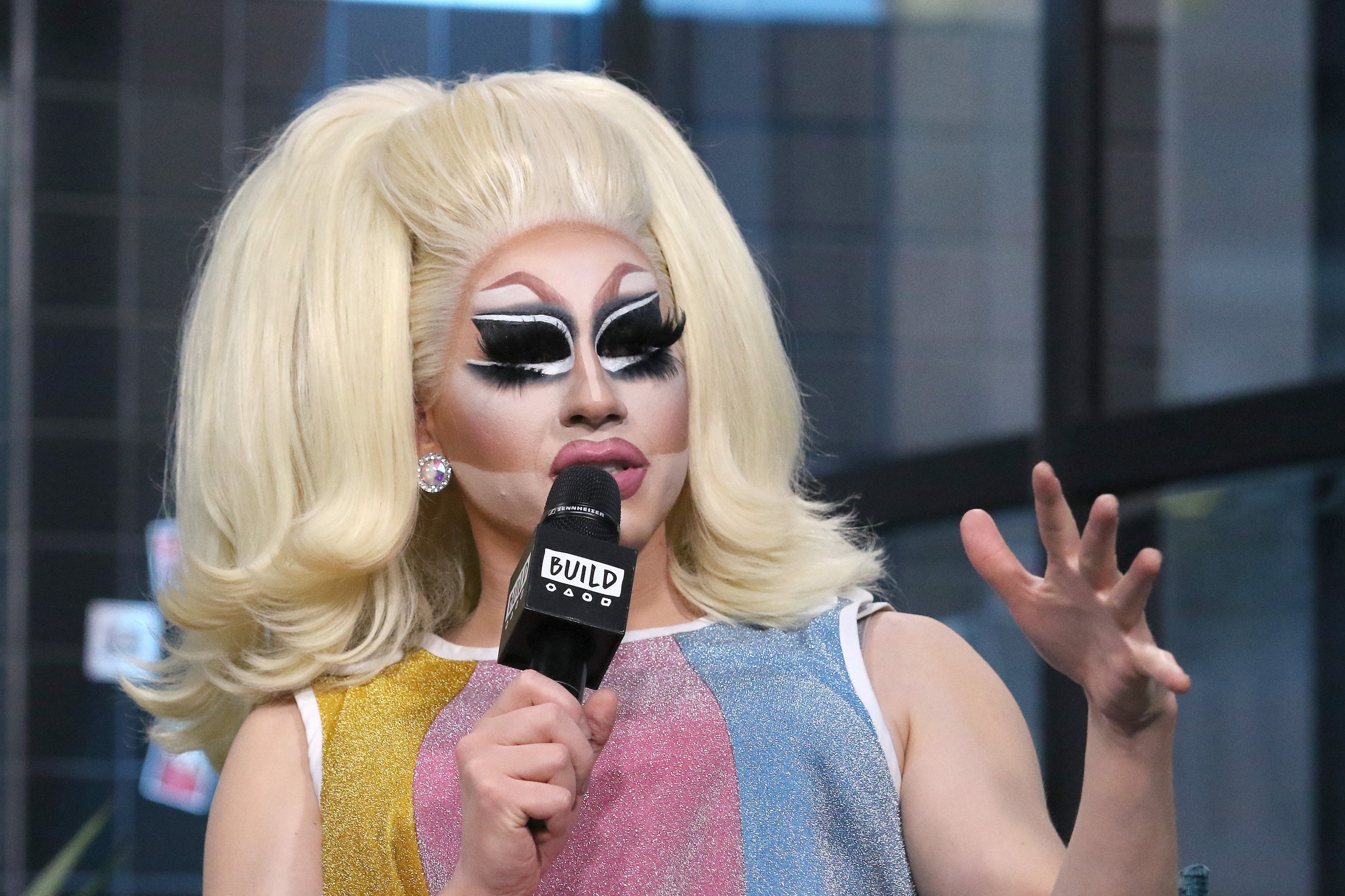 Trixie Mattel is a 'legendary drag queen with a passion for makeup artistry'
She's a skinny legend, Barbara. This drag performer was a contestant on season 7 of RuPaul's Drag Race, later competing and winning the spinoff series, RuPaul's Drag Race: All-Stars 3.
However, Trixie Mattel is also a chart-topping folk artist with songs like "Moving Parts" and "Mama Don't Make Me Put on the Dress Again."
Outside of this reality competition series, Mattel has a boyfriend of over three years, who she often references during the YouTube series I Like to Watch with Netflix.
RELATED: Former 'RuPaul's Drag Race' Contestants Like Shea Couleé, Shangela, Aquaria, and Trixie Mattel Are Stepping up for Their Communities
Trixie Mattel's boyfriend, David, sometimes makes a cameo on her YouTube Channel
Known by fans as "David," David Silver is Trixie Mattel's longtime boyfriend. As a producer, Silver played a role in creating the documentary, Trixie Mattel: Moving Parts, even making an appearance in several shots. He also appears as a voice of reason on Trixie's YouTube Channel.
Aside from performing on stage, Trixie Mattel appears on her YouTube Channel, where she does everything from baking with an Easy Bake Oven to trying Chipotle-themed makeup products. David is sometimes in the background, offering guidance and support to the legend, icon, and star.
Sometimes Trixie Mattel posts pictures with her partner. In 2020, as a result of her rescheduled tour, the drag performer Instagrammed a picture with Silver, captioning it, "rescheduled touring = time with my gay lover."
RELATED: Why Lady Gaga 'Insisted' on Going Backstage on 'RuPaul's Drag Race,' According to Sasha Velour and Peppermint
Who is David's favorite 'RuPaul's Drag Race' queen?
Mattel has her own YouTube Channel, but she also partnered with RuPaul's Drag Race for one YouTube series. During The Pit Stop, Trixie Mattel recaps season 13 with Drag Race alumni. One episode included the winner of season 5, Jinkx Monsoon.
"Today we are on episode 14 and our guest is not only talented she's also my boyfriend's favorite drag queen," Trixie Mattel said, to which Jinkx Monsoon laughed, saying, "You always talk about how your partner's favorite queen is me. My partner's favorite queen is Tammie Brown and I think that's the way it should be."
"I don't think I could marry someone who is my fan," Jinkx said. Trixie agreed, "Yes, I think it's the mark of a healthy relationship. When I realized you were [David's] favorite I was like, I see it. I get it."
Fans can watch videos featuring the skinny legend, Trixie Mattel, on the drag performer's YouTube Channel.