Who Was at John Mulaney's Intervention? He Says 'it Was Off-Putting' How Serious 1 Comedian was
John Mulaney is a standup comedian, actor, and writer, who has had a hand in several popular television shows. Fans love Mulaney's deadpan standup style and flock to his shows by the thousands. For a few years, Mulaney's private life has flown under the radar, with the comedian only rarely opening up about his marriage and past addiction issues.
However, after a recent relapse and recovery journey, interest in Mulaney's life is high. Recently, the comedian paid a visit to Seth Meyers' talk show, where he opened up about his addiction, his intervention, and all the positive things that are currently going on in his life. 
John Mulaney relapsed into addiction in 2020
Mulaney has opened up a few times over the years about his ongoing battle with drug and alcohol addiction. In 2014, Mulaney admitted in an interview that he had been sober since 2005.
Six years later, in late 2020, the comedian relapsed in a big way. In October 2020, Mulaney relapsed, telling Seth Meyers in a recent interview that he fell into addiction again just after hosting the Halloween episode of Saturday Night Live. 
As reported by VN Explorer, Mulaney told Meyers in August 2021: "I continued using drugs, you and some other friends staged an intervention, as you recall. I went to rehab again, this time for two months. I got out in February, I lived in sober living for another month and a half."
In the revealing interview with Meyers, Mulaney also talked about the intervention itself, surprising fans by admitting that a rather surprising comedian was in attendance. 
Who was at John Mulaney's intervention?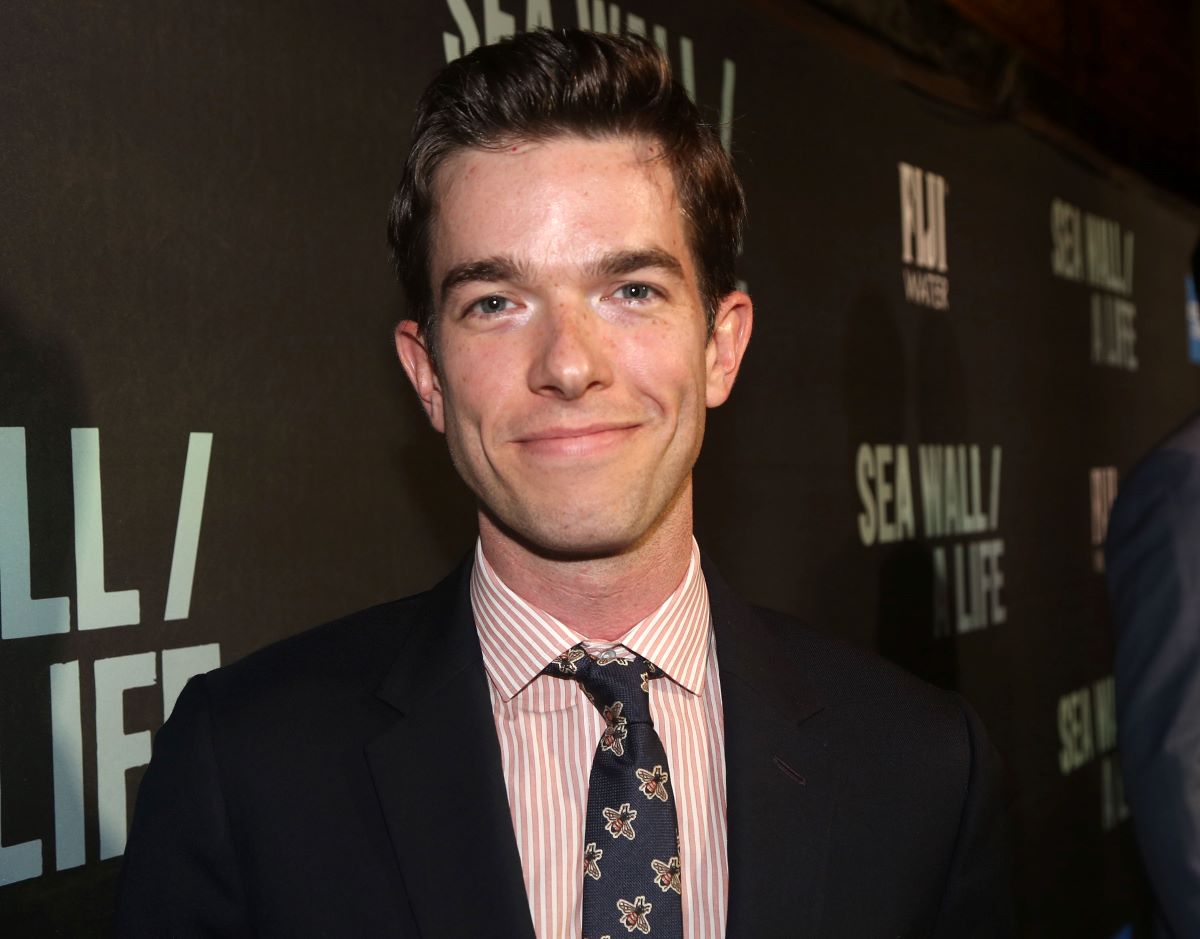 In Mulaney's big interview with Seth Meyers in August 2021, the comedian revealed that both Meyers and SNL comedian Fred Armisen, longtime friends of his, were at his intervention. Mulaney said that he was tricked into showing up to the intervention when his friends told him that it was actually a dinner party, admitting that he showed up two hours late.
"When I opened the door, I knew right away it was an intervention," Mulaney said. "That's how bad of a drug problem I had."
However, it was impossible for Mulaney to ignore the gravity of the situation, telling Meyers: "Fred was serious. Do you know how off-putting that is?" Ultimately, Mulaney made the decision to go to rehab after the intervention, going to a treatment center in December 2020. 
John Mulaney has had a very eventful year
Mulaney left the treatment center in February 2021, and right away, started making headlines again. In May, news broke that Mulaney and his wife were divorcing after six years of marriage. Following that news, multiple news outlets revealed that Mulaney was dating actor Olivia Munn. Mulaney and Munn had interacted on social media when Mulaney went to rehab, with the actress sharing her support on Twitter. 
Mulaney and Munn moved quickly, and soon, rumors of a surprise pregnancy started making headlines. While fans tried to sort the real news from the rumors, Mulaney himself confirmed the news. In his interview with Seth Meyers, Mulaney gushed about Munn, telling the host: "In the spring I went to Los Angeles and met and started to date a wonderful woman named Olivia." Mulaney went on, according to the Huff Post, saying "Olivia and this baby have helped save me from myself in this early journey out of recovery."
For John Mulaney, it has been a crazy few years of ups and downs. But through it all, he's been able to count on some good friends to have his back.