Who Was the 'Desperate Housewives' Bully? Eva Longoria Reveals She Was Targeted By Co-Worker
Desperate Housewives pulled back the curtain on picture-perfect suburban life, exposing the secrets and lies of the residents of Wisteria Lane during its eight-season run on ABC. But there was plenty of drama behind the scenes as well. 
Eva Longoria, who played former model Gabrielle on the popular show, which aired from 2004 to 2012, is adding fuel to long-standing rumors of a feud between the cast members. The 44-year-old actress has revealed that she was bullied by a co-worker on set. However, one of her co-stars stepped in to defend her. 
Eva Longoria says she dreaded working with a certain co-worker 
Longoria's claims of bullying surfaced in a letter she wrote to a federal judge in support of Felicity Huffman, who portrayed Lynette Scavo on the show. Huffman is awaiting sentencing after pleading guilty to mail fraud in the college admissions bribery case. Longoria was one of dozens of people who submitted letters in the hopes of getting the judge to impose a more lenient punishment. 
Longoria speaks fondly of Huffman in the letter, calling her a "good friend" who stood up for a young actress. The Grand Hotel star and executive producer recalls her nervousness about joining the show, since she was relatively new to Hollywood and about a decade younger than the other stars of the series. The situation was made worse by the treatment Longoria received from one of her co-workers. 
"There was a time I was being bullied at work by a co-worker," she wrote in the letter that NBC News obtained. "I dreaded the days that I had to work with that person because it was pure torture."
Huffman came to Longoria's defense. "[O]ne day, Felicity told bully 'enough' and it all stopped," the actress wrote. 
In his letter of support for Huffman, show creator Marc Cherry also talked about a "problematic cast member" who refused to communicate with co-stars. It's not clear if it's the same individual who bullied Longoria.
Was Teri Hatcher the 'Desperate Housewives' bully?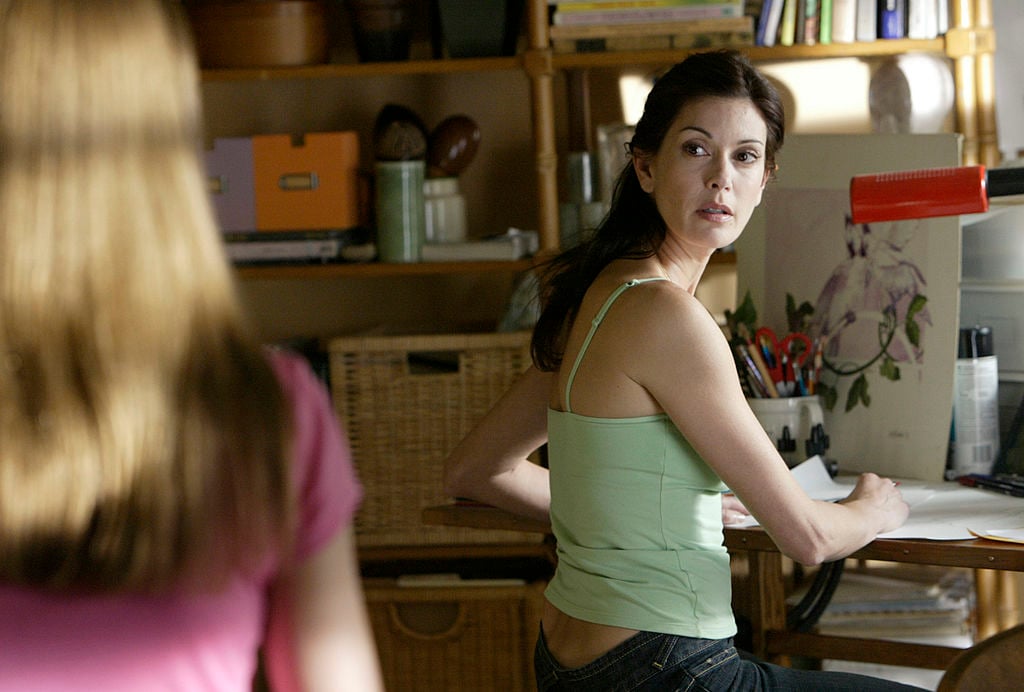 Longoria didn't identify her nasty co-worker by name. It's not even clear if the person was another actress or someone else working on the set. But given rumors that Teri Hatcher (Susan Mayer) didn't get along with the rest of the cast, many were quick to assume she was the bully. 
Longoria has previously hinted that she didn't get along with Hatcher. In a 2018 appearance on Jimmy Kimmel Live! the actress said she had a great relationship Huffman and Marcia Cross, who played Bree Van De Camp. Then Kimmel asked if she was friends with all of her former co-stars. She admitted she wasn't close to every actress who starred in the show. "No," Longoria replied. "But 99% of us are."
Drama on the set of 'Desperate Housewives'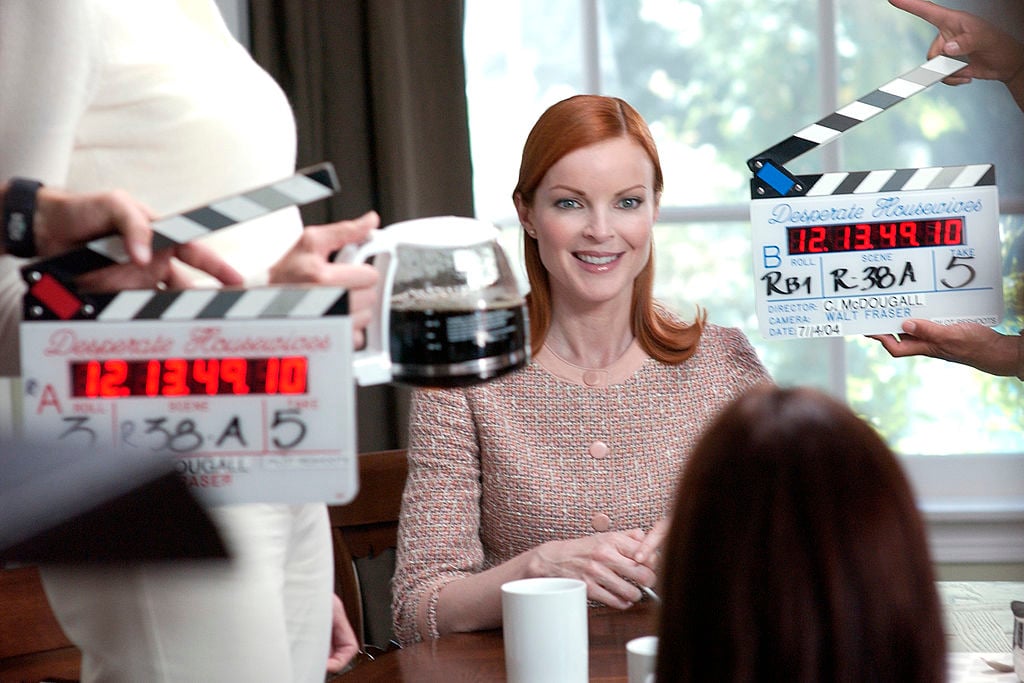 E! News also noted that there was drama between the women during a 2005 photoshoot for Vanity Fair. Cross reportedly refused to pose next to Hatcher and Nicollette Sheridan had to stand between them. And when the show ended in 2012, Hatcher didn't sign the notes that accompanied the cast's gifts to the crew.
When Sheridan sued Cherry for wrongful termination and assault in 2012, he testified that he had to step in to stop a fight between her and Hatcher. He also said that Sheridan called Hatcher the "meanest woman in the world." 
Hatcher hasn't said much about talk of on-set feuding. In a 2012 statement to TV Guide, she reflected on the show's end, saying "I will never disclose the true and complicated journey of us all, but I wish everyone on this show well."
Read more: Lori Loughlin Has Big Regrets About Not Taking a Plea Deal in College Admissions Bribery Case
Check out Showbiz Cheat Sheet on Facebook!