Who Was Wendy Williams' Mother, Shirley Williams?
Wendy Williams recently confirmed that her mother, Shirley Williams, died. Shirley was 83-years-old. Before she died, Shirley and Wendy's father, Thomas Williams, Sr., would appear on the set of The Wendy Williams Show. Wendy also imitated her mom during some of her segments. But, who was Shirley, and how did she influence who Wendy is today?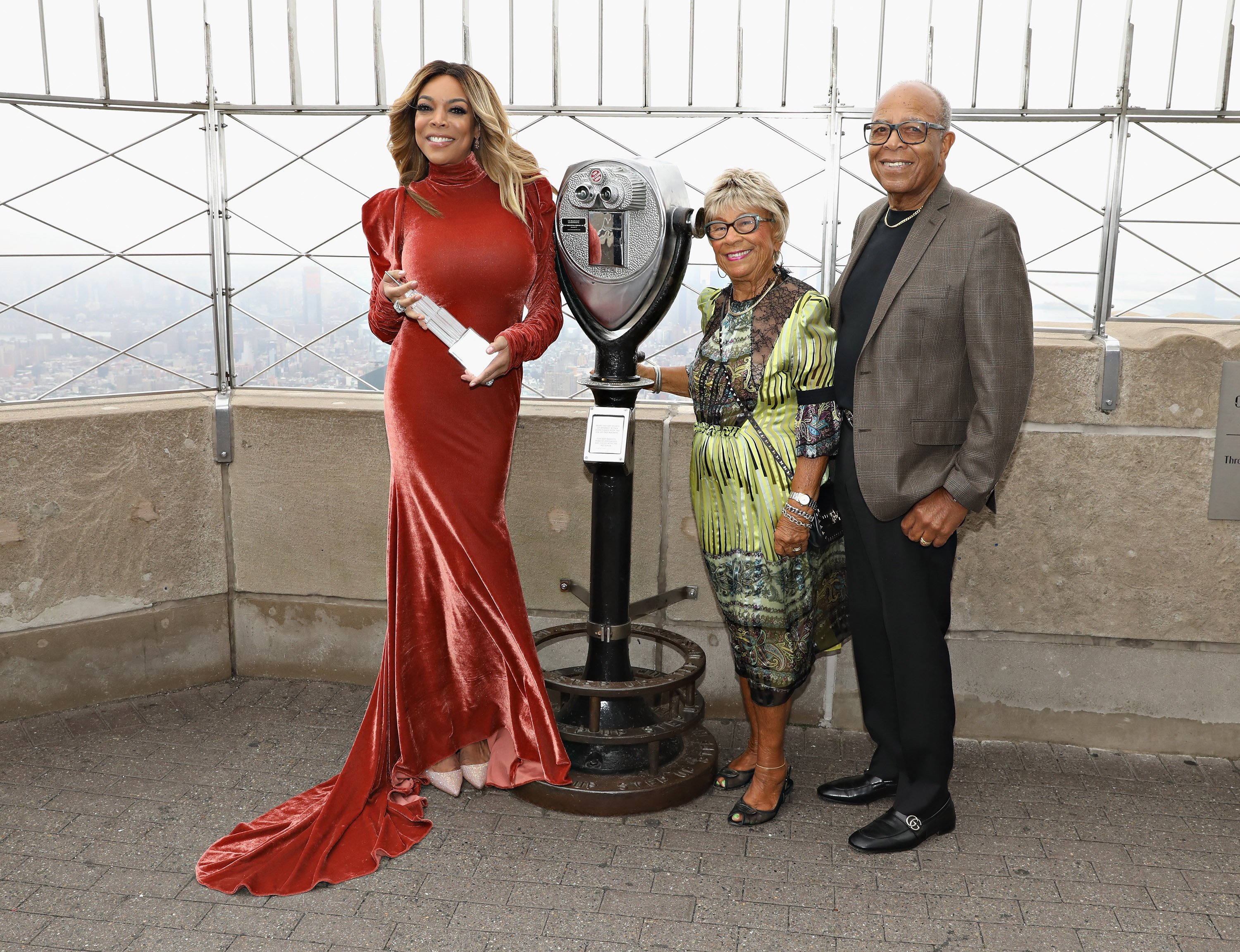 Wendy Williams' mother, Shirley Williams, was a school teacher for many years
Wendy is the middle child of Shirley's three children. Shirley and Tom were married for 65 years and raised Wendy and her siblings in New Jersey, where Shirley worked as a school teacher. For several decades, Shirley worked at the Bradley School in Asbury Park as a learning disabilities resource specialist.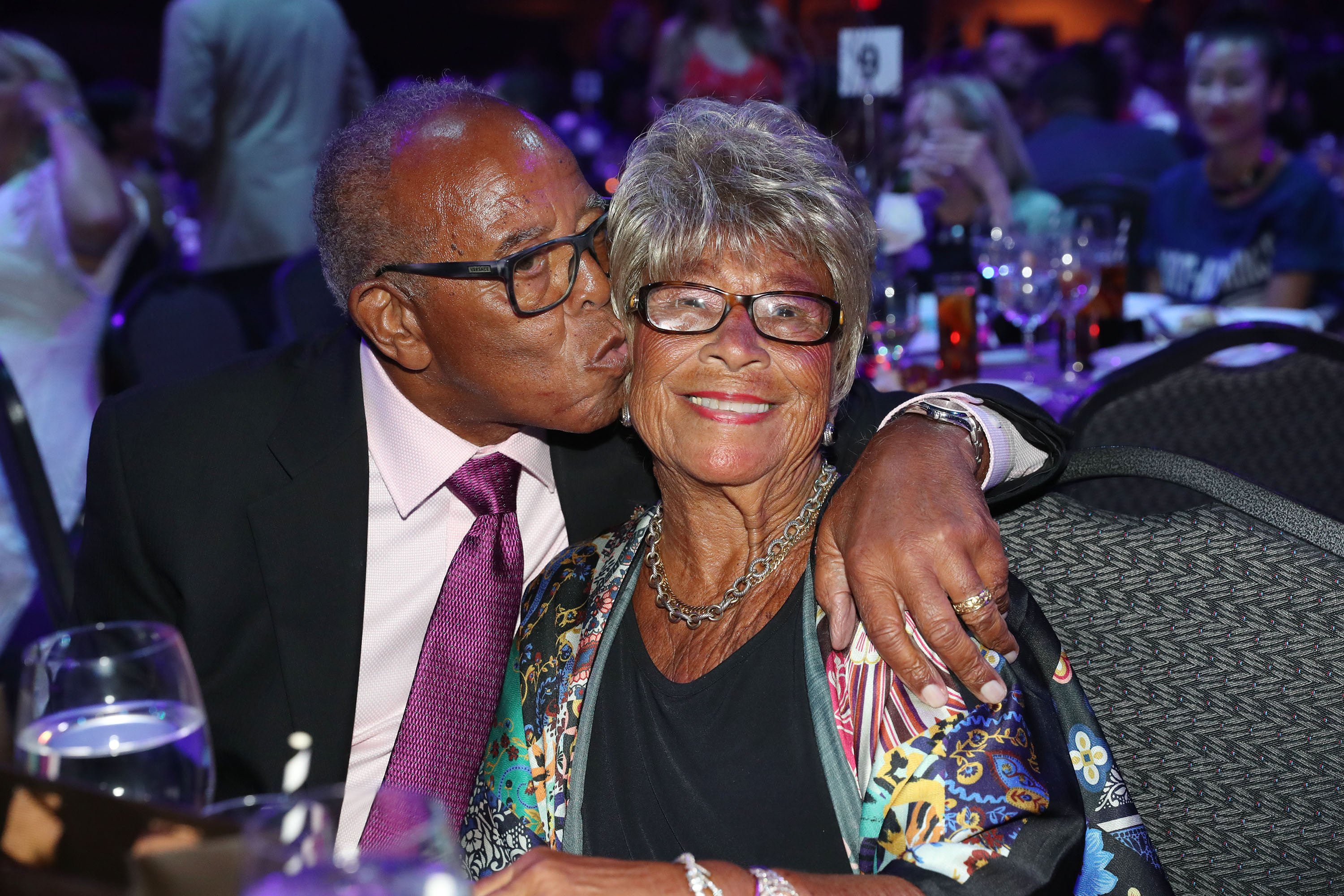 Although she had to balance having a full-time job, a marriage, and three children, Shirley made time to get involved in several organizations. According to APP, Wendy's mother joined the Monmouth County Council of Girl Scouts, The Central Jersey Club of the National Association of Negro Business and Professional Women's Clubs Inc. Shirley also joined The Lambda Omega Omega Chapter of Alpha Kappa Alpha Sorority Inc. Shirley said during an interview that she knew she could manage her personal life while giving back to others. 
"I guess my mother and father set the example for me," Shirley said. "They showed me you can still be parents and also make an impact on your community."
Shirley Williams and Thomas Williams often appeared on 'The Wendy Williams Show'
On her show, Wendy often talked about Shirley and Tom's new life as retirees. After Shirley left her teaching job, she and Tom moved to Florida away from Wendy and her siblings. However, the couple would frequently come to New Jersey and New York to visit Williams. 
When they were in town, Wendy would have Shirley and Tom sit in the front row of The Wendy Williams Show. During a 2010 episode of the daytime talk show, Wendy brought Shirley on stage. Shirley spoke about how Wendy was born during a troubling time in her life. 
"In 1964, my family was full of stress, and in a lot of darkness because my mother was diagnosed with colon cancer. It was not a good time for my family. But then a ray of sunshine came into our lives," Shirley said. "What a wonderful blessing it was to us that one was ready to be taken away in October, and one brought a ray of sunshine and hope and wonderfully, bubbly personality."
Wendy Williams had a close relationship with Shirley Williams before she died
When the news first broke out about Shirley's death, Wendy didn't release a statement immediately. Instead, the Daytime Emmy nominee confirmed that her mother died on The Wendy Williams Show. Wendy said on Monday, December 7, 2020, that her mother's death occurred several weeks ago. Williams also shared that her mother died "beautifully and peacefully." She also confirmed that her siblings, father, and son, were there to say goodbye to Shirley. While discussing Shirley, Wendy shared some of the moments they shared and told the crowd that her mom will "always be here." 
"Our relationship was like that of two teenage girls. My relationship with my mother was so girly and so ridiculously giggling. We would be on the phone for so long that we would fall asleep," Wendy told her audience. "Gone is the best mother and the best girlfriend a girl could ever have. And I feel fortunate that I had her in my life all of my 56 years."