Who Went Home on 'The Bachelorette' Premiere Tonight? Clare Crawley Eliminated 8 Men in the First Episode of Season 16
How are we feeling, Bachelor Nation? The Bachelorette Season 16 premiere went on Tuesday, Oct. 13. And as expected the ABC reality series pulled out all the stops for Clare Crawley. But who went home on The Bachelorette premiere? Here's a recap of the first episode and a rundown of who was eliminated after night one.
[Spoiler alert: The Bachelorette Season 16 Episode 1.]
Looking for another recap? Click here for Week 2, Week 3.
'The Bachelorette' Season 16 details Clare Crawley's journey since 'The Bachelor'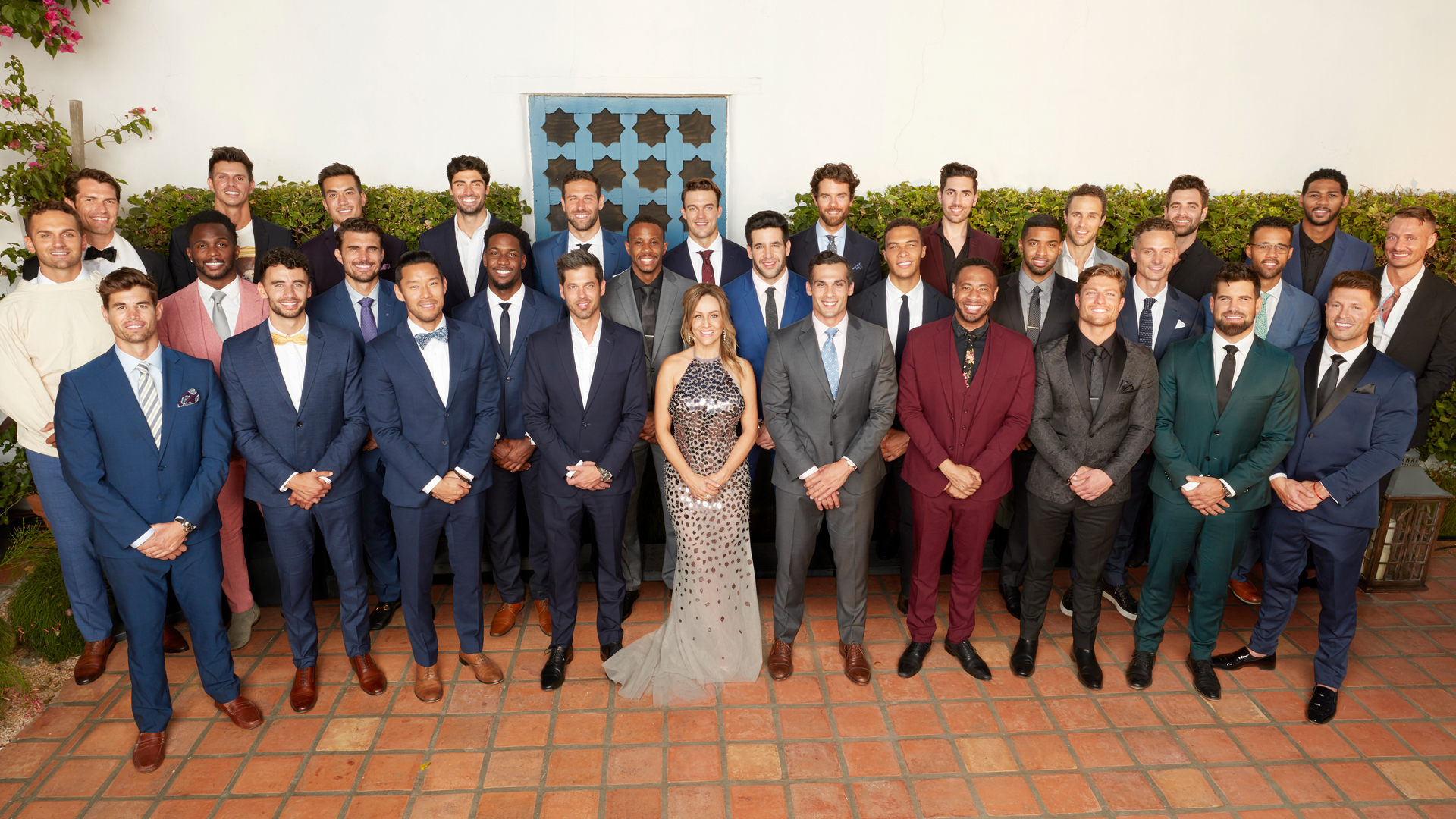 RELATED: 'The Bachelorette': Why Chris Harrison Is More Excited to Watch This Season Than Any Other
The Bachelor franchise highlighted Crawley's journey at the start of The Bachelorette premiere. Crawley originally went on Juan Pablo Galavis' season, making it through to the top two. Then she went on Bachelor in Paradise twice and Bachelor Winter Games in 2018. However, each time she returned to the franchise, Crawley noted it "ended so horribly wrong."
That said, she was excited about her Bachelorette journey, sharing she wouldn't be the strong woman she is today without her previous experiences. "I know for a fact this is my time," she said.
But then the coronavirus (COVID-19) pandemic hit, postponing production for The Bachelorette Season 16 for a few months. During quarantine, Crawley wasn't sure whether she would ever get to start filming. She also had a difficult time because she was unable to see her mother, Lilia, who has Alzheimer's. Nevertheless, Crawley was finally able to meet all 31 of her men eventually.
Clare Crawley meets her 'Bachelorette' cast
RELATED: 'The Bachelorette' Season 16: Did Clare Crawley's Cast Walk Out?
On the first night of The Bachelorette, Crawley met quite a few characters. Jason waltzed in wearing a pregnancy belly, which is what Crawley did for her entrance on Galavis' season of The Bachelor. Eazy also made quite the impression as he popped out of a "Your Future Husband" sign. Meanwhile, Jay came out in a straightjacket, Ed rolled out inside a giant bubble, and Demar arrived in a parachute because he already "fell" for Crawley.
That said, nothing compared to Dale's limo entrance. He walked up and gave Crawley a huge hug, and she felt all the feels. Crawley admitted meeting Dale felt like she just met her husband.
"It feels like I just met my husband. I'm shaking," Crawley said. "Every other guy I felt confident with. But with Dale, everything else went dark around me. I don't even know what I just said."
Of course, Dale received the first impression rose on night one. Later in the evening, Crawley said she wanted to keep talking to him. However, there was another man who captured Crawley's attention.
Apparently, Blake Moynes reached out to Crawley before filming The Bachelorette. Crawley noted the contestant broke the roles. But she wasn't upset. Rather, the Sacramento hairdresser was grateful because she was "really struggling." Before production started, Crawley's mother fell and broke her nose. So Crawley thanked Blake for taking the risk. "At a time where I was really struggling, it meant everything to me," she said.
Tyler C. calls out Yosef in 'The Bachelorette' premiere
RELATED: 'The Bachelorette': Chris Harrison Reveals 2 Villains From Clare Crawley's Season
While Crawley was happy that her Bachelorette cast "showed up" on night one, the 39-year-old had to deal with a bit of drama between Tyler C. and Yosef. In the middle of the episode, Tyler C. claimed Yosef was flirting with a few women in his town with "mass messages."
Later, when Crawley confronted both men, Yosef denied the claims. He stated he didn't have a girlfriend and he has nothing to hide. Then when Yosef and Tyler. C started up again, Crawley chose to leave.
Meanwhile, the rest of the men were annoyed by the drama. The confrontation took time away from other contestants. Eazy also pointed out there were "red flags flying all over the place." He also wondered whether Crawley would send both men home on the first night.
Who went home on 'The Bachelorette' premiere on Tuesday, Oct. 13?
RELATED: 'The Bachelorette': Chris Harrison Says Clare Crawley's Ending Is 'Turbulent'
When the drama settled, Crawley gathered her men to start the first rose ceremony of The Bachelorette Season 16. She revealed she wasn't able to speak with all 31 men. And of course, a few contestants were getting a little nervous. So who went home on The Bachelorette this week?
AJ, Chris, Jeremy, Jordan M., Mike, Page, and Robby were eliminated. Tyler C. was also sent home, reminding Bachelor Nation fans it doesn't pay to bring up another contestant when speaking with the lead. But regardless, here are the 23 men who will be staying on The Bachelorette for at least another week:
Ben
Bennett
Blake Monar
Blake Moynes
Brandon
Brendan
Chasen
Dale
Demar
Ed
Garin
Ivan
Jason
Jay
Joe
Jordan C.
Kenny
Riley
Tyler S.
Eazy
Yosef
Zac C.
Zach J.
Check out Showbiz Cheat Sheet on Facebook!