Who Went Home on 'The Bachelorette' Week 5? Tayshia Adams' Journey Begins and Clare Crawley Updates Fans on Dale Moss Romance
Who went home and recap on 'The Bachelorette' Season 16 Week 5 with Tayshia Adams, including an update from Clare Crawley and Dale Moss.
On Tuesday, Nov. 10, The Bachelorette Season 16 Episode 5 highlighted the start of Tayshia Adams' journey and provided an update on Clare Crawley's relationship with Dale Moss. But where there's romance, there's drama. So who went home on The Bachelorette Week 5? Here's what went down at the La Quinta Resort & Club this week.
[Spoiler alert: The Bachelorette Season 16 Episode 5.]
'The Bachelorette' Week 5 starts off with new men
The Bachelorette Week 5 kicked off with Adams' first night. The moment she walked in, all 16 contestants were filled with excitement, and most seemed to forget Crawley's exit. That said, Jason admitted he was struggling with the process, as he had feelings for the former lead. 
Later in the episode, Jason also told Joe he was worried because he still loved Crawley. He also admitted he couldn't give his heart to Adams. So he decided to go home. But before he left, he vouched for the remaining men, noting they were there for Adams.
Back to night one, host Chris Harrison revealed The Bachelorette Season 16 would gain a few more cast members. Then Adams met four new suitors, including Spencer, Montel, Peter, and Noah. Spencer made a bad first impression on the original cast. But he charmed Adams and won her first impression rose.
'The Bachelorette' Week 5 updates fans on Clare Crawley and Dale Moss
In case you were wondering how Crawley and Moss are doing after their engagement, The Bachelorette Week 5 provided an update. Harrison revealed the proposal happened after only two weeks of dating. But Moss confirmed it was "hands down love at first sight."
Meanwhile, Crawley shut down speculation that she met Moss before the show. "There was never, ever a single ounce of communication," she said.
Now, Crawley and Moss and happily in love, and they're ready for their next step. Crawley teased Moss about babies and marriage. So stay tuned. 
Tayshia Adams experiences her first group date and goes on a one-on-one date with Brendan
After The Bachelorette Week 5 updated fans on Moss and Crawley, the ABC reality series moved on with Adams' season. The new lead started off with a group date where the men played basketball in the pool. As always, the winning team got more time with Adams. 
During the group date, newcomer Spencer got a little aggressive, even receiving a bloody nose at one point. Then at the cocktail party, the men called out Spencer for his behavior. Meanwhile, Adams got to know some of the men. She gave the group date rose to Eazy. 
Adams also received her first one-on-one date with Brendan. The couple seemed to hit it off. Then Brendan opened up about his divorce, revealing he "fell out of love" with his then-wife. Adams also shared details about her divorce, noting there was infidelity on her ex-husband's part.
In a confessional, Adams said she "bonded on a different level" with Brendan. She also shared she could see herself marrying him. And in the end, she gave him a rose.
Who went home on 'The Bachelorette' Week 5 on Tuesday, Nov. 10?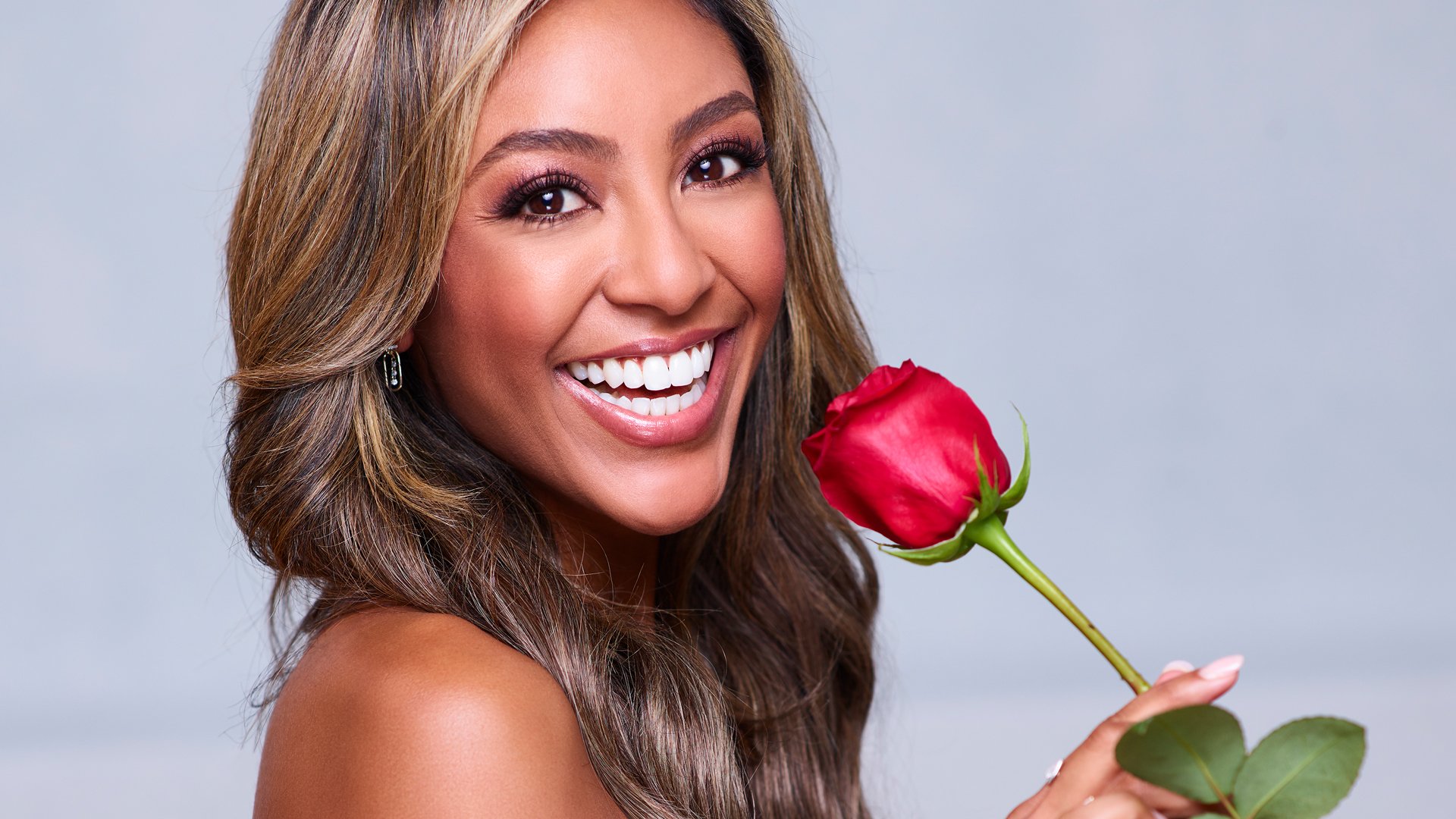 The Bachelorette Week 5 said goodbye to Crawley and Moss. But clearly, there are plenty of stories to tell with Adams, especially with a few more men sprinkled into the mix. As things stand, Spencer, Eazy, and Brendan have a rose. Meanwhile, Jason was the only one who went home. So here are the 19 contestants who will stay on The Bachelorette for at least another week:
Ben 
Bennett 
Blake Moynes
Brendan
Chasen
Demar
Ed 
Ivan 
Jay 
Joe 
Jordan C.
Kenny 
Riley
Eazy
Zac C.
Spencer
Montel
Peter
Noah
Check out Showbiz Cheat Sheet on Facebook!