Who Went Home on 'The Bachelorette' Week 9? Tayshia Adams Concluded the Episode With Multiple Eliminations
What happened on 'The Bachelorette' Season 16 Week 9 on Dec. 8, 2020, including who went home tonight on Tayshia Adams' journey.
We're getting down to the wire on The Bachelorette Season 16 as Tayshia Adams begins to separate her frontrunners from the rest of the cast. In the Dec. 8 episode, the new lead revealed she's beginning to fall in love with multiple men. So who went home on The Bachelorette Week 9 ? Here's what went down.
[Spoiler alert: The Bachelorette Season 16 Episode 9.]
'The Bachelorette' Season 16 Episode 9 starts with Bennett's elimination
The Bachelorette Season 16 Episode 9 started where the last episode left off — Bennett and Noah's impromptu two-on-one date. Adams called out Bennett for questioning her integrity. The contestant denied Noah's claims. But in the end, Adams expressed concern about Bennett's behavior. So she sent him home. However, she wondered whether she made the right decision.
Later, Adams made it clear to Noah that this wasn't a victory. She didn't give him the two-on-one rose, noting she still wasn't sure about him. Nevertheless, Adams gave him a rose at the elimination ceremony. Meanwhile, Spencer, Ed, and Demar were sent packing home.
Ben continues to open up to Tayshia Adams in 'The Bachelorette' Week 9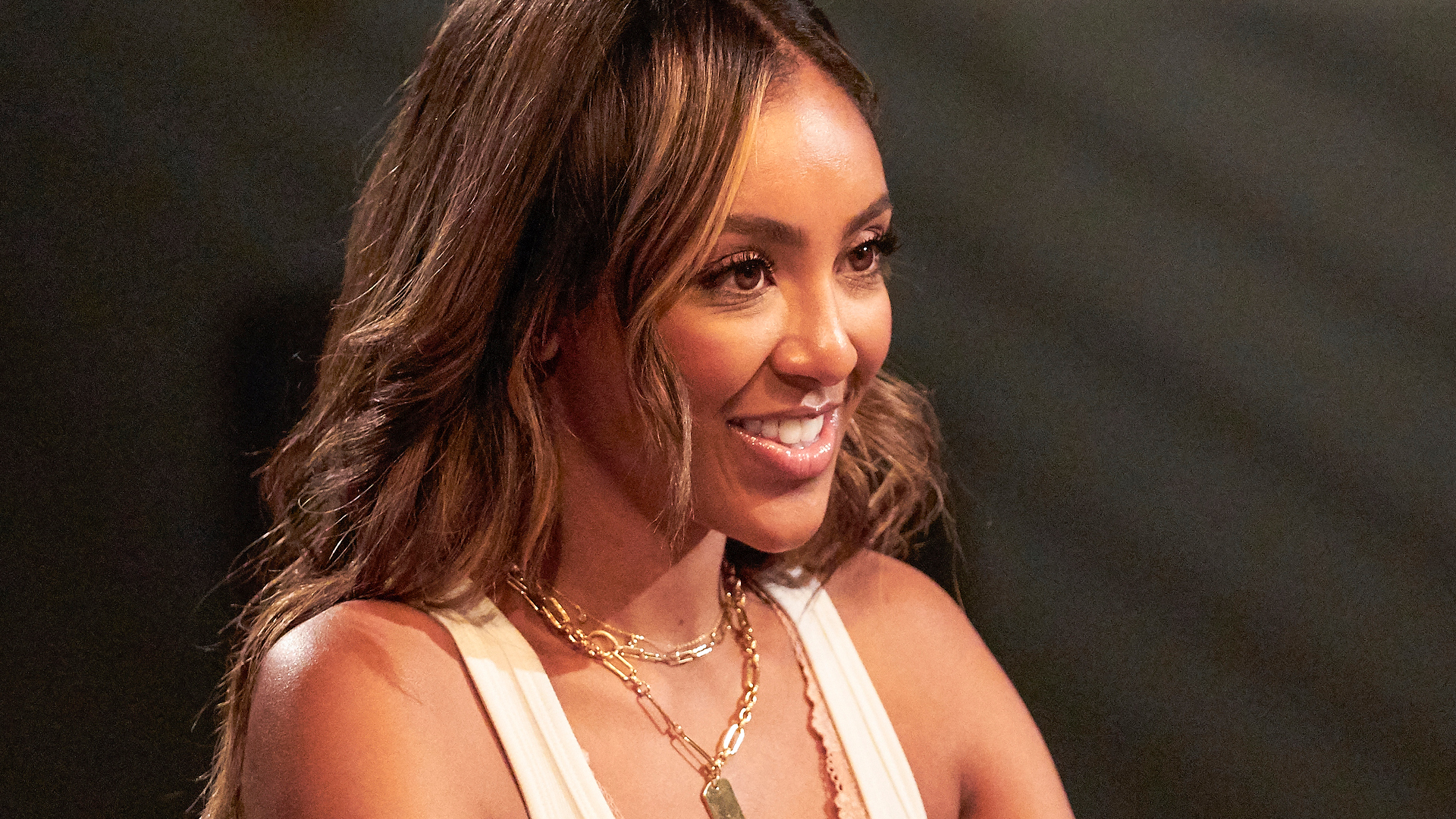 Ben received the first one-on-one date with Adams on The Bachelorette Week 9. JoJo Fletcher, who's still filling in for host Chris Harrison, set up clues and riddles throughout the resort. Ben and Adams had a blast together. Then things got real during the evening portion.
At first, Adams wasn't sure whether she could give Ben the one-on-one date rose. But Ben started opening up. Then when he told Adams that his sister saved his life, Ben revealed he attempted suicide two times and his sibling was the only one who got him through that time. 
Adams appreciated Ben's honesty, noting his openness assured her that he trusted her. She gave him a rose. Then during the evening portion, the couple danced at a private concert. Adams also told producers how she felt about Ben.
"The way Ben made me feel tonight is the way I want to feel with my future husband," Adams said. "I truly love Ben."
'The Bachelorette' Week 9 group date reveals a lot of secrets
As The Bachelorette Week 9 moved on, Adams revealed Hometowns are coming next week. Zac C. got emotional, as meeting the parents made the process all-the-more real. Then at the group date, Adams and her cast went through a lie detector test. 
This resulted in multiple secrets. For one, Adams revealed she was falling in love with multiple contestants. Later, Zac C. admitted that he "cheated" on his girlfriend in the 6th grade. Brendan also revealed he was worried about Hometowns because he's been through marriage and divorce before. Then Riley revealed his real name isn't Riley. It's Dwayne. He was named after his father. But after growing up and learning more about his dad, he chose to "start over." So he changed his name to Riley. 
In the end, Adams delayed handing out the group date rose — but it's not over yet. Bennett returned and told Adams he was in love with her. Adams admitted she was confused. So the bachelorette will decide his fate next week. 
Who went home on 'The Bachelorette' Week 9 on Tuesday, Dec. 8?
The Bachelorette Week 9 ended with a few eliminations and one major return. At the start of the episode, Bennett was sent home. But in a turn of events, he came back. So now, we'll have to wait and see what happens next. So here are all the contestants who will stay on The Bachelorette for at least another week:
Ben 
Bennett* 
Blake Moynes
Brendan
Ivan 
Riley
Zac C.
Noah
How to get help: In the U.S., call the National Suicide Prevention Lifeline at 1-800-273-8255. Or text HOME to 741-741 to connect with a trained crisis counselor at the free Crisis Text Line.
Check out Showbiz Cheat Sheet on Facebook!