Who's Older Queen Elizabeth II or 'Murder, She Wrote' Actress Angela Lansbury?
Something Queen Elizabeth II and actress Angela Lansbury have in common is that they both have been in the spotlight for seven decades, which can seem like forever to some. The obvious question people often ask about the royal family matriarch and Murder She Wrote star is what their ages are.
Read on to find out who's older, who has a higher net worth, and how the queen honored Lansbury.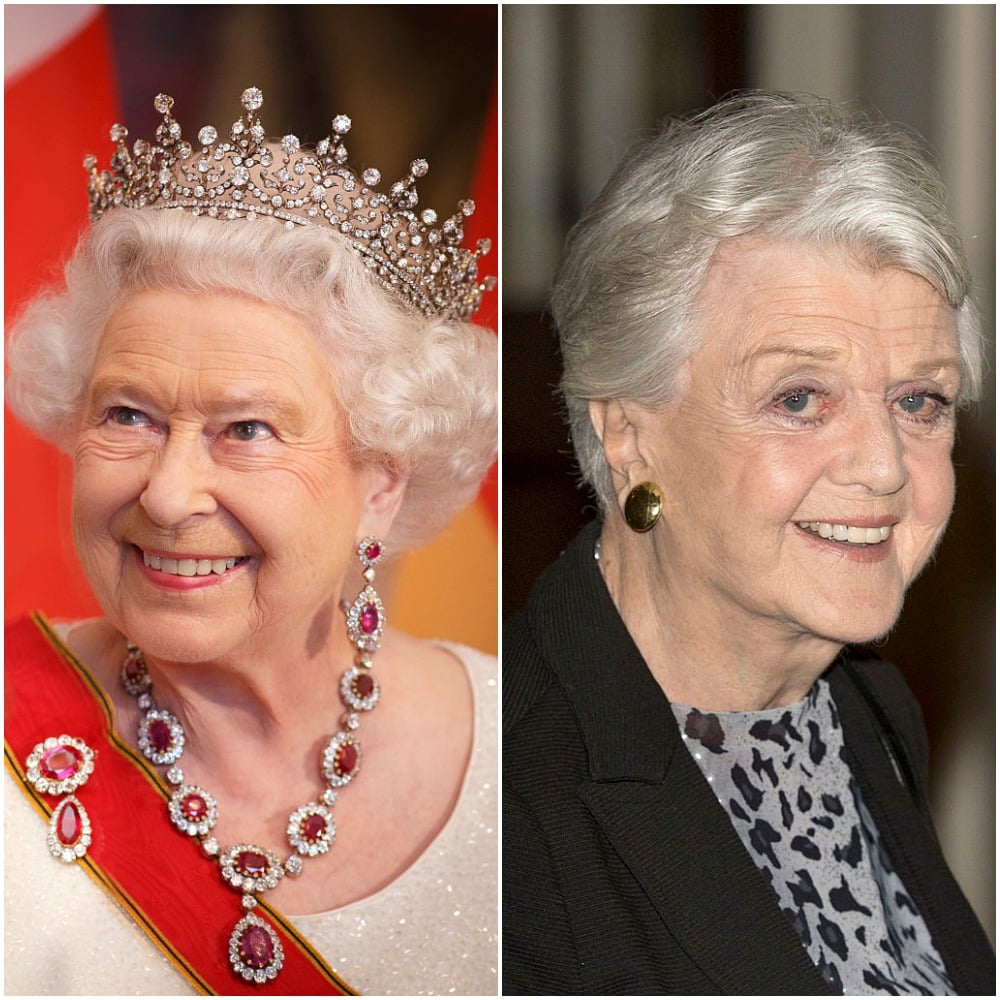 Who's older the queen or Lansbury?
The current queen was born on April 21, 1926, to Prince Albert and Elizabeth Bowes-Lyon. After her uncle, King Edward VIII, abdicated the throne her father was crowned King George VI, making then-Princess Elizabeth the heir apparent.
King George died on Feb. 6, 1952. Elizabeth was crowned on June 2, 1953, and has been the monarch ever since.
The queen is a bit younger than Lansbury as the women are months apart.
Lansbury was born on Oct. 16, 1925, in London to Belgian-born actress, Moyna Macgill, and a British politician, Edgar Lansbury, whose father led the Labour Party in the '30s. The family fled the Blitz in 1940 and settled in New York City where Lansbury began studying acting.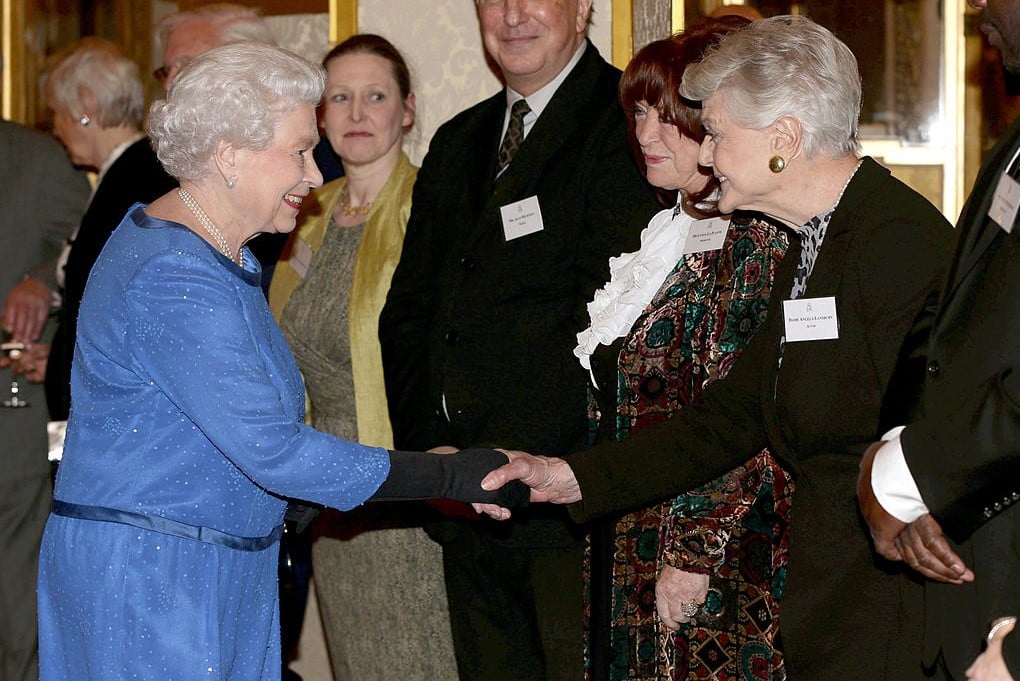 Who has a higher net worth?
Lansbury moved to Los Angeles in 1942, she signed a contract with Metro-Goldwyn-Meyer. Two years later, she made her film debut in Gaslight with Ingrid Bergman and Charles Boyer, a role which earned her an Academy Award nomination.
She later won a Golden Globe for her performance in The Picture of Dorian Gray and received another Oscar nomination for The Manchunian Candidate. But she is perhaps best known to fans for playing Jessica Fletcher in the series Murder, She Wrote from 1984 to 1996. Today, she has a net worth of $70 million.
Queen Elizabeth's net worth is much higher than the TV star's. The monarch's money comes from three different sources. One is from the Sovereign Grant, which is the annual amount given to the monarch by the government. Another is from the Duchy of Lancaster estate which is a residential, agricultural, and commercial estate. And the third is from her personal property and investments including her stamp collection as well as Balmoral Castle in Scotland and the Sandringham Estate in Norfolk, England.
All this gives the queen an eye-popping net worth of more than $500 million.
Queen Elizabeth made Lansbury a dame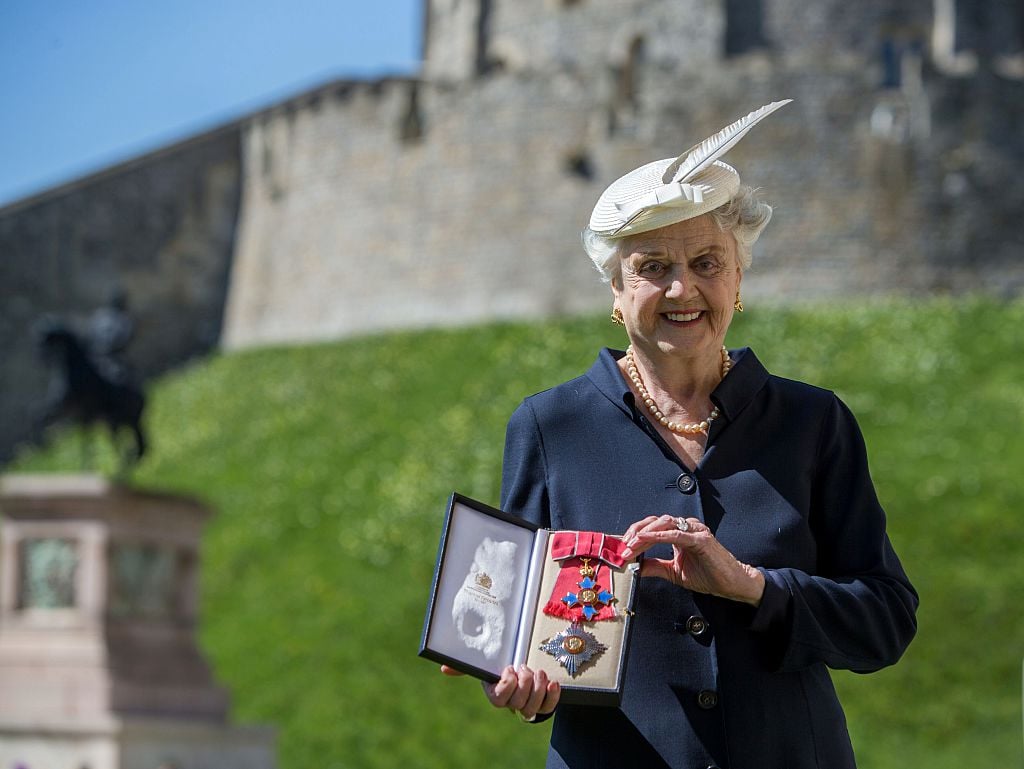 The queen actually honored Lansbury for her work in 2014. The actress became known as a Dames Commander of the Order of the British Empire
"It is a very proud day for me to be recognized by the country of my birth, and to meet the queen under these circumstances is a rare and lovely occasion," Lansbury said of the honor via Hello! Magazine.
Other acting Dames include Judi Dench, Maggie Smith, and Helen Mirren.
Read more: Who's Older Queen Elizabeth or Betty White and Who Has the Higher Personal Net Worth?