'Whose Line Is it Anyway?' Host Aisha Tyler Doesn't Care if People Think She's Funny
Aisha Tyler has critics who think she's not funny and the 'Whose Line Is it Anyway' host doesn't care.
Aisha Tyler is one of the true triple threats in the entertainment industry. She is an actress, comedian, director, and producer, as well as the acclaimed host of the popular improv show Whose Line Is It Anyway?
Tyler is also a well-known gaming aficionado and high-profile fan of all things nerdy. Even though Tyler has had some doubters over the years, and has had to work hard for her standing in the gaming community, she is more than confident in both her abilities and her talent, as she revealed in a 2014 interview. 
How did Aisha Tyler become famous?
Tyler was born in San Francisco in 1970. She was raised primarily by her father after her parents split up when Tyler was only ten years old.
At an early age, Tyler learned how to combat difficult situations with humor. By the time she reached high school, she knew that she wanted to pursue a career in comedy. She began studying acting and improv, along with classmates like Sam Rockwell.
Tyler graduated from Dartmouth College in 1992, after which she began touring the United States, performing comedy shows. All throughout the mid to late nineties, Tyler built up her resume through comedy shows and hosting gigs.
By the early 2000s, she had gained a reputation as a versatile and talented performer. A few of her early television roles included hosting gigs on Talk Soup and The Fifth Wheel. Tyler also acted in shows like Friends, Nip/Tuck, and enjoyed a recurring role on Ghost Whisperer. 
Aisha Tyler is the host of 'Whose Line Is It Anyway?'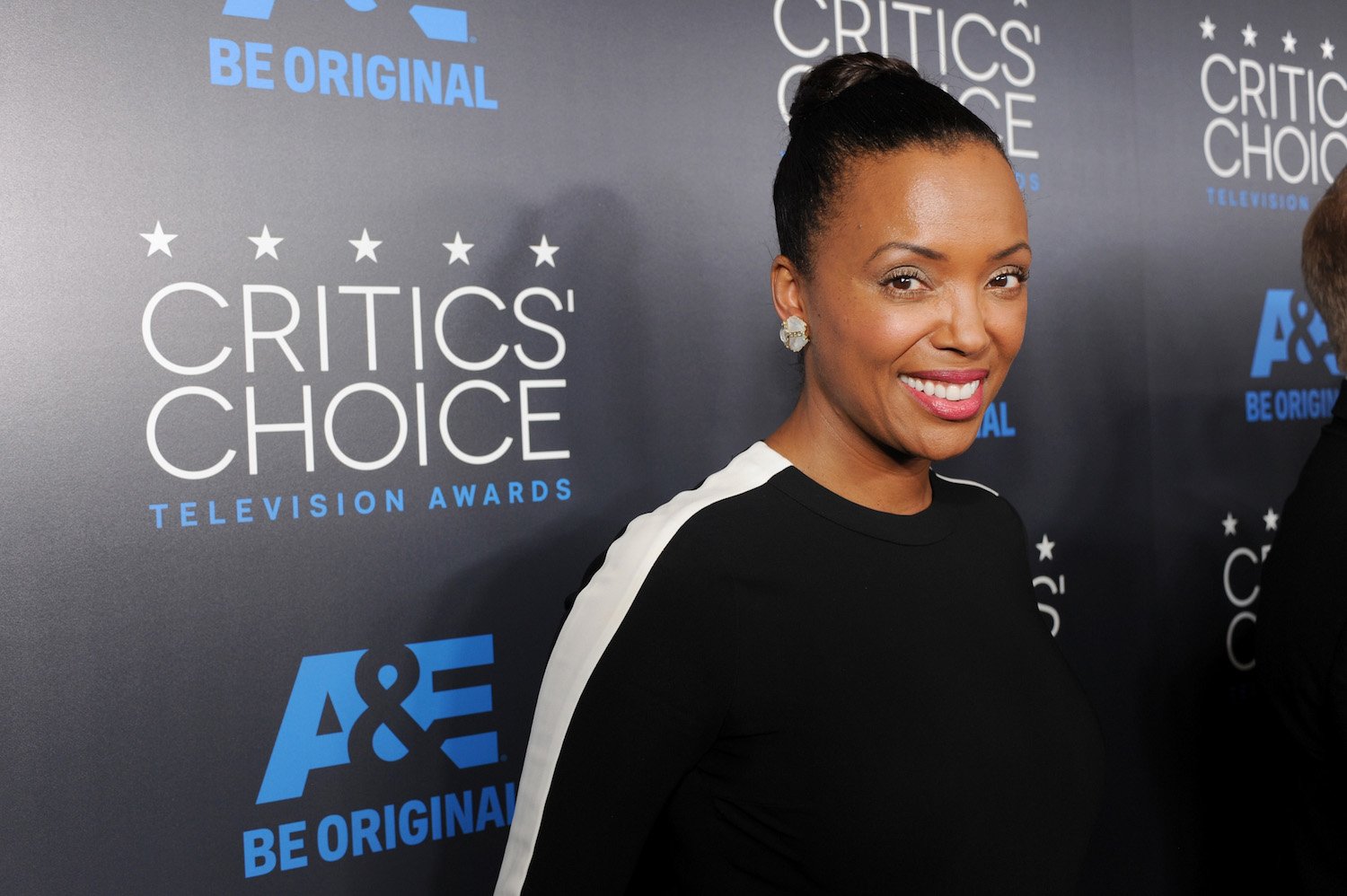 In 2011, Tyler landed a role as one of the hosts of the acclaimed daytime talk show The Talk. She appeared on it for six years, gaining legions of new fans.
Only two years later, in 2013, Tyler scored another hosting gig — as the face of Whose Line Is It Anyway? The sketch show had previously been hosted by comedian Drew Carey, and Tyler brought fresh, energetic energy to the role that fans eagerly responded to.
Although Tyler left The Talk in 2017, she has continued to appear on Whose Line Is It Anyway? Tyler has also continued to act in a wide variety of other projects — both movies and television shows. A few of the high profile projects that Tyler has worked on in recent years include shows like Modern Family, Criminal Minds, Lip Sync Battle, and Glee. 
Aisha Tyler 'doesn't care' what people think about her 
Tyler has proven that she has interests far beyond the acting realm, and has lent her time and talent to many other projects over the years. She has lent her voice to several video game projects and loves to talk about her passion for gaming and all things nerdy.
In a 2014 interview, Tyler opened up about one of her video game projects and the response that she got from fans when they learned that she is a gamer. Tyler revealed that some people were blindsided by the revelation, and that, surprisingly, not everyone was positive about it.
"I would say the response was 50% positive and 50% negative the first time I did it. I don't care if people don't think I'm funny, I don't care if they don't like what I do. I just hated that people said I wasn't a real gamer. That made me crazy." In recent years, Tyler has earned acclaim within the gaming community and is widely regarded as an expert by fans and critics alike.