Why 1 Star of 'The Blacklist' Scared Casting Agents
NBC's The Blacklist has lasted through seven seasons — with another on the way – for good reason. The top-rated crime drama keeps viewers guessing week after week. Part of the show's success largely stems from the cast. One Blacklist star, however, doesn't have a good track record with casting agents.
Casting for 'The Blacklist' proved tedious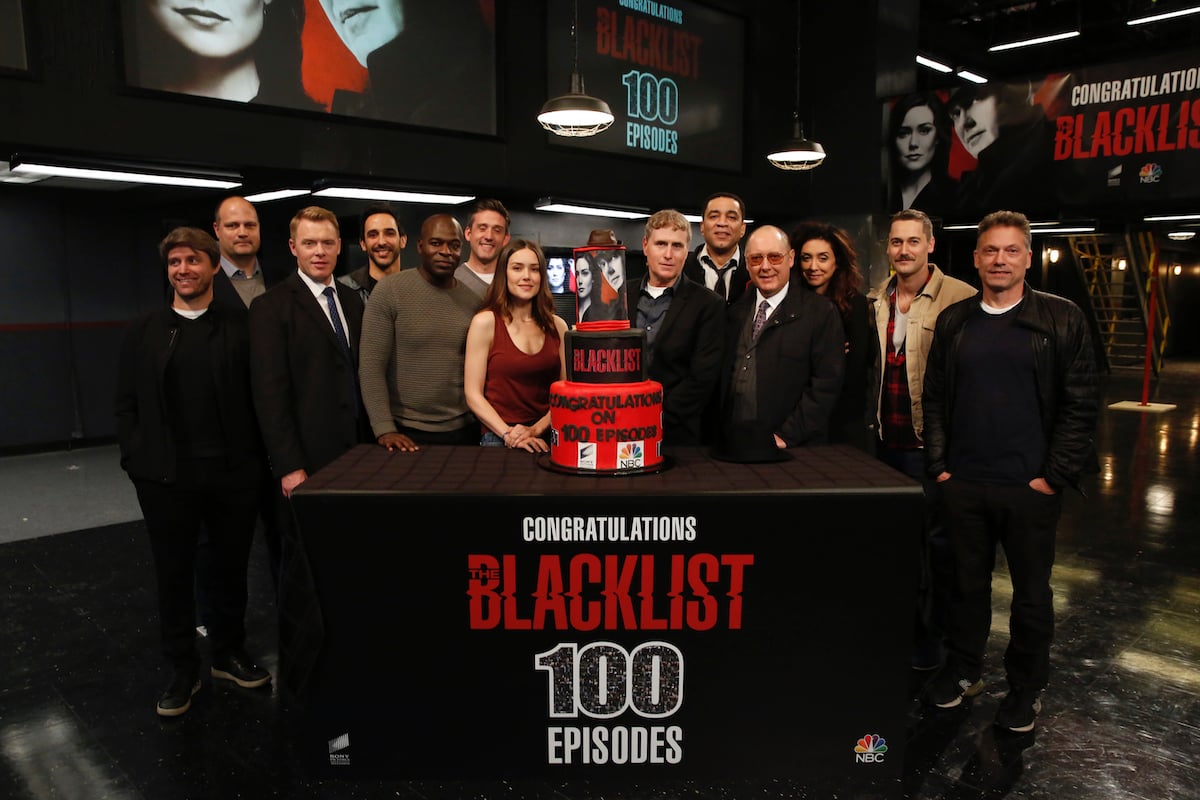 Months before the 2013 premiere of The Blacklist, "the three J's" — Jon Bokenkamp, John Fox, and John Eisendrath — had an idea about an FBI unit catching major criminals.
"We felt like [Red] would be the Rosetta Stone of crime, just unlocking everything for the Feds, his past crimes and, most importantly, future crimes. From there, we just built out the idea," Fox told Assignment X.
The idea they built on revolves around Raymond "Red" Reddington — a criminal who evaded capture for decades, then turns himself in, offering up a "blacklist" of underground criminals in exchange for immunity.
James Spader plays Red, who is loosely based on real-life criminal, Whitey Bulger. As far as who could play Red, Fox said they didn't have anyone specific in mind, at first.
"James is somebody that we loved and that we thought about very early on, but at the time, we were told he wasn't available," he said. "Then, late in the process, we heard he was available and we pounced on it because James embodies everything we had ever imagined for the character."
In previous interviews, a few names were tossed around prior to Spader such as Kiefer Sutherland and even Tom Cruise. The first actor cast was Megan Boone, who plays FBI profiler Elizabeth Keen.
"We read a lot of actresses for the role of Liz, but Megan we read early on, and she's somebody whose reading really stuck with us, and we circled back to her toward end of the process, and we thought, 'You know, that girl Megan, she's got something,'" Fox said.
"There's a quality that she has where she can be strong, yet incredibly vulnerable at the same time. That's just something that's innate in her, and that's what we responded to."
Everyone else fell into place. The Blacklist pilot earned 12.58 million viewers, according to multiple outlets, making it the highest-rated TV show in its time slot.
This 'Blacklist' star doesn't love casting sessions
Despite Spader landing the role of Red, the actor once struggled to make the right impression among casting agents.
One time after an audition a casting agent called my agent and said, 'He scared me,'" Spader told Playboy.
"I was this long-haired ex-hippie who was perfectly forthright about my anxiety and discomfort with auditions and couldn't wait to get the hell out of there. Then and now, I work to work. It's never been a 'career' for me but a series of different jobs."
Likewise, Spader hasn't a clue as to why some see him in one particular light.
"It must be something about me I guess. Nobody knows what happens behind closed doors, do they?" he told Independent UK. "I like the dark places, that's what I'm curious about."
Considering some of the darker roles Spader's played over the years, this comes as no surprise. Lucky for The Blacklist fans, he has a place to channel it.
How Spader prepared for the role of Red
Aside from having a reputation that precedes him, Spader told TV Goodness he prepared for the role by reading about Red's world in depth and talking with writers about backstories and future stories.
"When I read it I sort of had a take on it that I felt that I understood something that I could bring and something that I would enjoy doing. If you get enough out of something then enough comes out right back," he said.
"As soon as I read this character and this world, I sort of had a sense of what, at least, I could do with it and whether it's the right thing or wrong thing always remains to be seen."
The actor added that when choosing a role, he looks for "things that are very different" from his life.
"If I'm able just a little bit, step into a world that I know very little about. And that's great fun," he said.
Whether Spader continues to scare casting agents or not, no one could take Spader's place in The Blacklist and fans are forever grateful.