Why a Reboot of 'The Office' Is Probably Never Going to Happen, According to Creator Greg Daniels
Fans of The Office who are looking for the cast to reunite for a reboot might be a bit disappointed to hear the show's creator and executive producer Greg Daniels' take on the idea. Daniels firmly believes that The Office will not come back to TV again for some solid reasons.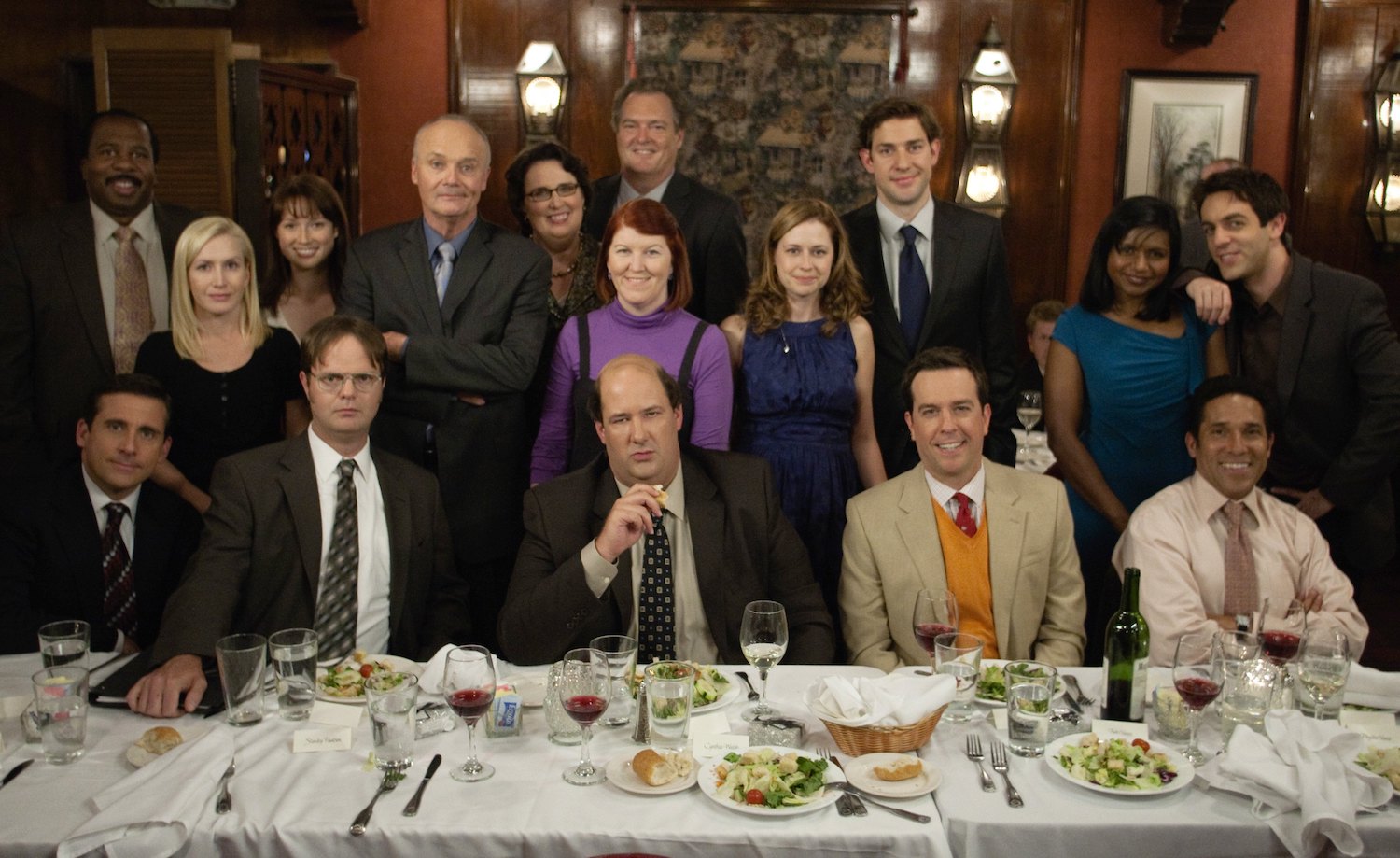 Rumors of an 'Office' reboot have been swirling for some time
Fans have long hoped that they would be able to catch up with the characters on a reboot of The Office and, while the cast have expressed interest in coming together again, it's not very likely to happen.

John Krasinski, who played Jim Halpert, shared in a March 2020 interview with Esquire that he was so thankful for the opportunity to play the character. "The Office was absolutely everything to me. I mean it is my beginning and my end," he explained. "I'm pretty sure at the end of my career I'll still be known for Jim."
He added, "That was my first experience with Hollywood. It was the first creative family I've ever had. In many ways, they will always be the most important people in that most important experience in my career. So yeah, if they did a reunion, I would absolutely love to do it."
'The Office' is getting a new streaming home
Despite the optimism from the cast about reuniting again, Daniels doesn't see it happening at all, telling E! News that it would be difficult to pull off and wouldn't make sense.
"I have to say, I always loved the show, it's like my favorite work experience. We were successful when we were on NBC, but I agree with you, this seems a lot bigger," he said of the show's move to NBCUniversal's Peacock streaming service in January 2021.
He continued, explaining why The Office has had such longevity. "When we were on the air, we always used to get a lot of very positive feedback from people who were struggling with different things, like illness. And I always thought that it was because the show was not, like, too in your face, didn't have a laugh track and it let you find the jokes on your own," Daniels explained.
"The other thing is, of course it's a character comedy… So, where we weren't making jokes about today's headlines, it was all… you got to know who Dwight is and then you get the character comedy," he added.
Daniels isn't convinced a reboot will ever happen
When asked the big question about whether a reboot of The Office or a reunion might happen, Daniels answered, "Well, what do you think? What's your vision of what it would be? 'Cause to me, if it was only half the characters and you tried to recreate the set, but there was only half the characters in there, it would be a bit sad, you know?"
He continued, "We got a chance to end it on our own terms, and in the ending we saw the future for a lot of different people, and they were all going in different directions."
While Daniels admitted, "I can imagine there are various events that would reunite them, so we could just kind of catch up with what's going on," he shut down the notion of a reboot.
"But I think when people start talking about rebooting the show, I think what they have in mind is something similar to Will & Grace where they just get everybody back together and make more episodes…," Daniels said. "I mean, it's sort of like not taking into account our ending, but I also don't feel like we'd ever be able to get all the actors back together in the same room when they're all doing different things…"
"But I don't know. I just feel like I don't want to do like a less — like the crappy version of it, and not while everybody is starting the show over again the moment that they finish season nine," Daniels added.