Why A 'Shark Tank' Host Thinks Kim Kardashian Will Be President
Kim Kardashian is one of the most famous reality stars in the world. Over the years, she has proven that she has the business savvy to succeed in any venture.
Kardashian has formed several businesses, including a wildly successful shapewear line, all while continuing to appear on Keeping Up with the Kardashians. In addition, Kardashian is wife to controversial rapper Kanye West and a mother to four young children.
Although it seems as though Kardashian already does it all, recently, another celebrity spoke out about another big job that Kardashian might be tackling in the coming years.
How did Kim Kardashian become famous?
Born in 1980, Kardashian experienced an affluent, although relatively normal childhood. Raised in a large, blended family, Kardashian's father was the prominent attorney Robert Kardashian.
From her father, she learned the basics of justice and the legal system, and no doubt internalized some of his passion for the law. Sadly, he passed away when Kardashian was a teenager.
In 2007, Keeping Up with the Kardashians premiered on television, and viewers everywhere were introduced to the Kardashian-Jenner family. Kim Kardashian, in particular, became very popular with fans.
Her sexy sense of style and curvy figure meant that she was very different than any other pop culture figure around, and she quickly skyrocketed to worldwide fame. In the years since, her brand has only continued to grow and these days, she remains one of the most famous people in the world.
The rest of her family has followed suit and many have started brands of their own. But to many, Kardashian is still the most popular and entertaining Kardashian.
Kim Kardashian's criminal justice journey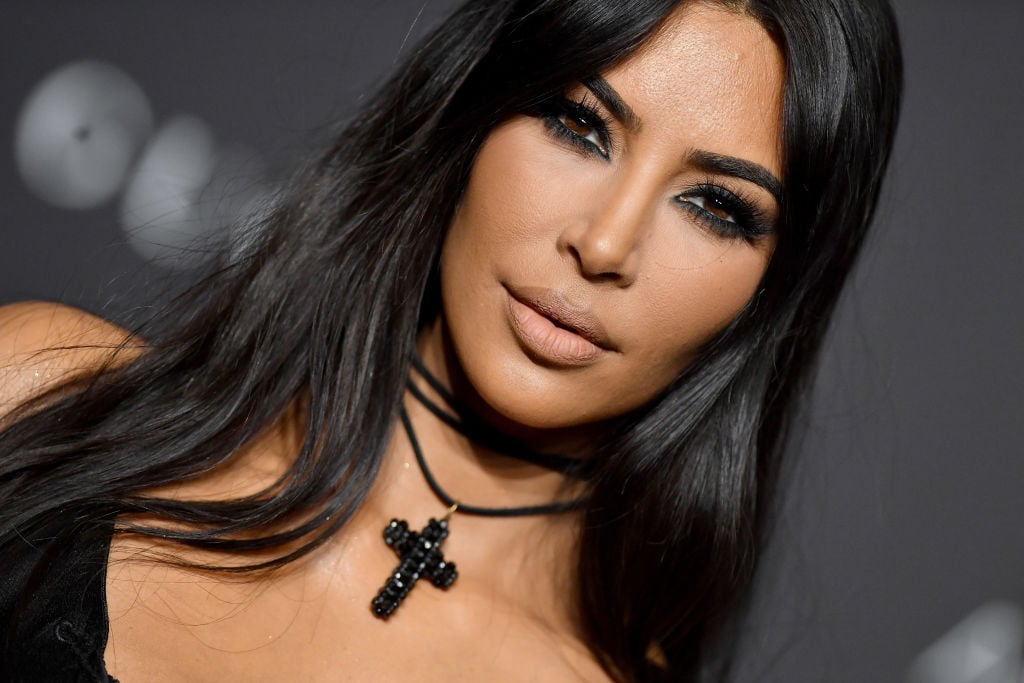 In early 2019, Kardashian revealed that she was studying to become a lawyer, with the intention of helping people who have been wronged by the legal system. Although Kardashian had many critics, with some telling her to "stay in her lane," she was tenacious in the pursuit of her new career.
Kardashian has already shown that she has a passion for helping people. She has helped to free more than a dozen people from prison, many of them put there on trumped-up charges that.
To these people, Kardashian has become a hero, and she clearly enjoys helping where she can. In 2019, Kardashian even visited the White House in order to speak on behalf of criminal justice reform.
In the months since, she has appeared on many different talk shows, explaining why helping people has become so important to her and why she intends to do everything that she can to fight for what is right.
Could Kim Kardashian become president?
Although she seems to have reached the pinnacle of fame, there is one job that even Kim Kardashian probably hasn't yet dreamed of. Recently, Shark Tank investor Daymond John spoke out about how the reality star turned lawyer could actually become president someday.
As John explained, "she built an influence with people over the course of many, many years. She negotiated and had big deals. By this time in eight, 10 years, she's probably going to be able to reach half a billion people with her cell phone. She already has a mixed marriage, she has the LGBT representation in her family, she has female empowerment. It's going to be pretty hard to beat her."
Whether or not John is correct, it's hard to dispute that Kardashian holds a unique position in the entertainment world. While she hasn't addressed a presidential run, it is certainly possible that she could look to a political career in the future.