Why a Star of 'The Brady Bunch' Lost a Horror Role to Jamie Lee Curtis
Eve Plumb, the actor who portrayed Jan Brady on The Brady Bunch, nearly had a role in a classic 1980s horror film. However, Jamie Lee Curtis won the role for a very specific reason. Here's what Curtis had to say about the film — and about The Brady Brunch.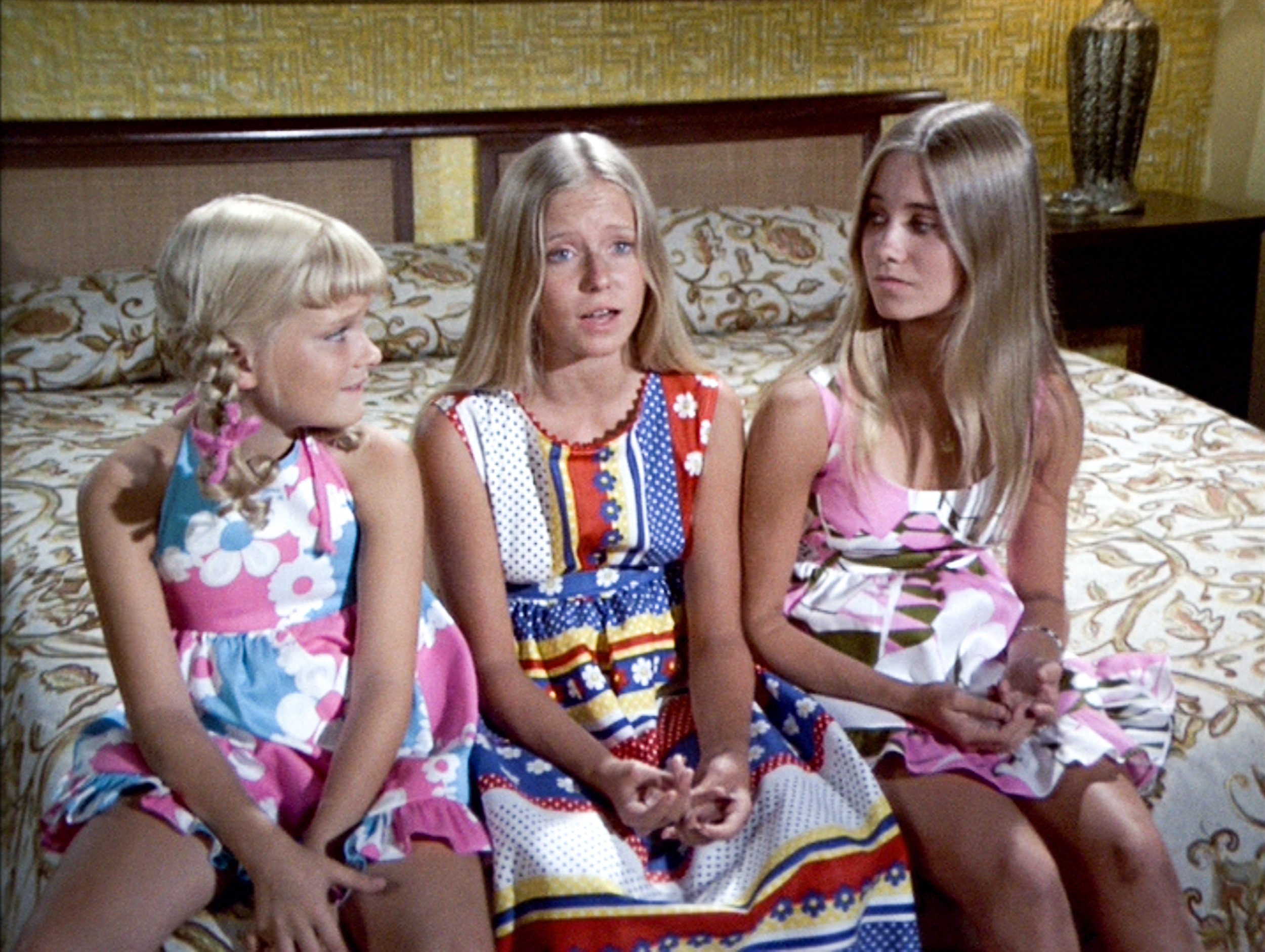 Why Eve Plumb almost got to star in a classic horror movie
First, a little background. Curtis starred in John Carpenter's 1978 slasher film classic Halloween. Afterward, theaters were inundated with similar films. For example, 1980's Prom Night was another teen horror film with a structure similar to Halloween's.
According to the book Jamie Lee Curtis: Scream Queen, the producer of Prom Night, Peter Simpson wanted Plumb to star in the film. He thought Plumb was a good fit for the role of the prom queen in the movie. In addition, Plumb was eager to make the transition to the silver screen after appearing on television so much. However, Curtis changed everything.
RELATED: 'The Brady Bunch': 1 Story Line Was Scratched for Being Too Taboo at the Time
In Curtis' audition, she proved she could dance, a pivotal skill as her character has an impressive dance sequence in Prom Night. In addition, the film's director, Paul Lynch, saw Curtis as a true star. Curtis' drive to get the role won her the part. Afterward, Simpson was glad she starred in the film.
Why Jamie Lee Curtis disliked 'Prom Night' and 'The Brady Bunch'
However, Love It Loud reports Curtis was not as pleased as Simpson. "I hated Prom Night," Curtis told Fangoria in 1981. "I had only made two movies up to that time, they offered me three times the money I was paid on The Fog and it was the first role that was actually offered to me [and] I didn't even have to read for it. I'll let you know something, all that psychopathic killer stuff was not in the original script, not in the script I agreed to do. They added that after they cut the movie. I'm very angry about that because I feel I wouldn't have made the movie had it been a remake of Halloween– which is exactly what they were trying to do."
RELATED: The Story Behind the Song Davy Jones Sang on 'The Brady Bunch'
Curtis' comments are interesting given what the director and writer of Prom Night said about the film. According to Jamie Lee Curtis: Scream Queen, Lynch said he drew more from Alfred Hitchcock's Psycho than Halloween during the making of Prom Night. In addition, Prom Night's writer, William Gray, said he hadn't seen Halloween when he worked on the script for Prom Night. Regardless, Curtis is outspoken. For example, she once revealed she didn't care much for The Brady Bunch or 1970s pop culture in general.
"I always have this problem because I was born in 1958," Curtis told Rolling Stone. "I'm a child of the '70s. Do you know how boring the '70s were? My idol was David Cassidy. I watched The Brady Bunch." The Brady Bunch entertained generations — even if it didn't entertain Curtis.