Why Adam Driver Refuses To Leverage 'Star Wars' For Donations to His Nonprofit, Arts in the Armed Forces
Adam Driver is a talented actor who has also served in the Marines. Today, Driver is on the board of the nonprofit he helped found, Arts in the Armed Forces (AITAF).
As a nonprofit, the AITAF relies heavily on donations — something Driver wasn't always comfortable with, especially when it came to leveraging his notoriety from Star Wars to draw attention to his cause.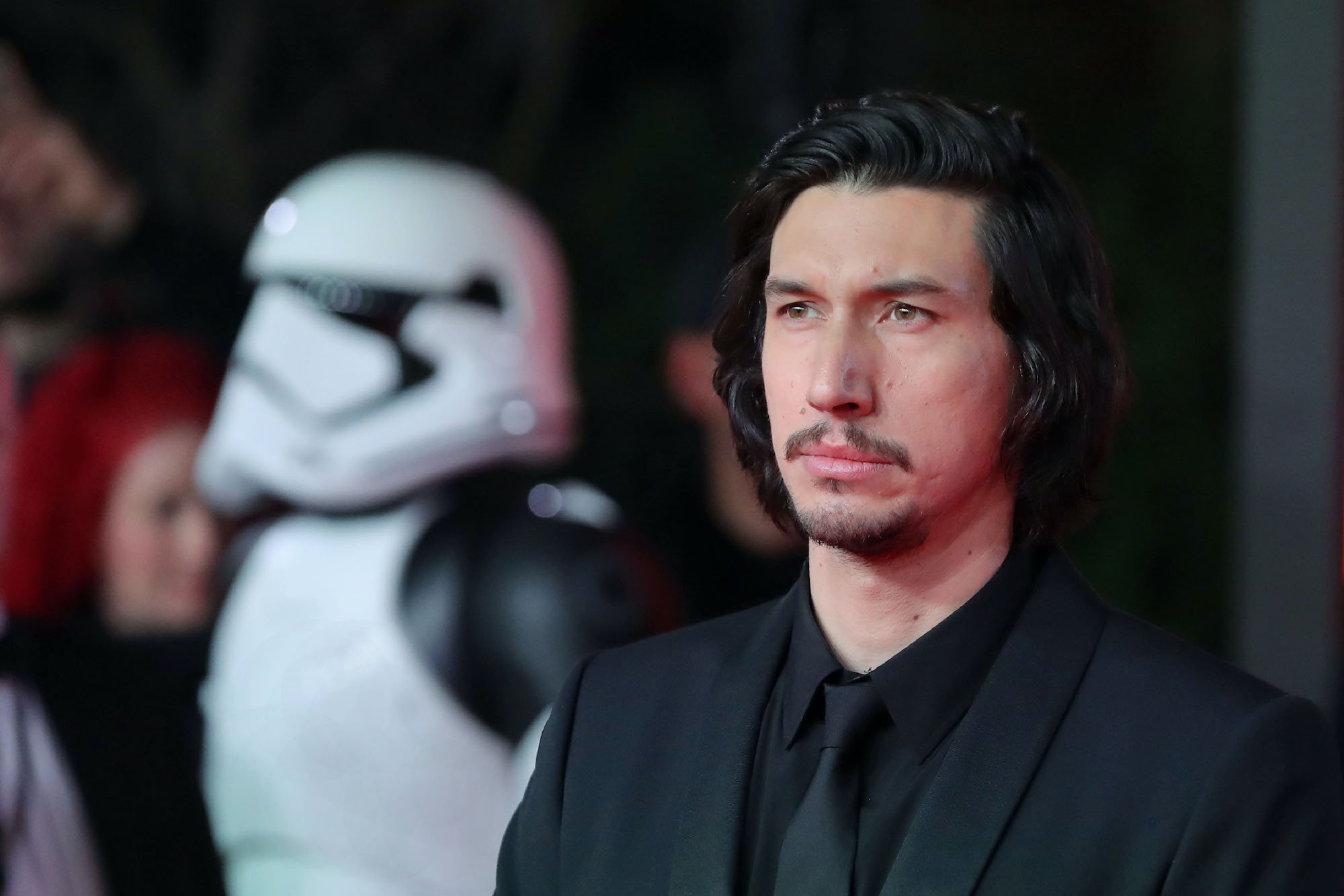 Adam Driver started a nonprofit for military personnel
Driver enlisted in the Marines after the Sept. 11, 2001 attacks. He served for over two years but was medically discharged due to a mountain biking injury. 
Then, Driver enrolled in the Juilliard School, where he met his wife, Joanne Tucker. Together, they started Arts in the Armed Forces, a nonprofit organization that makes arts programming accessible to active-duty military, veterans, and their families for free. 
Driver's nonprofit was created to "use the powerful shared experience of the arts to start conversations" between military personnel and civilians.
Most recently, the AITAF launched the inaugural Bridge Award for Screenwriting: a $10,000 prize for an emerging screenwriter of exceptional talent within the United States military.
Adam Driver never felt 'comfortable' fundraising for his nonprofit 
"I didn't use to feel comfortable fundraising," Driver explained to Vulture. "[Now,] I'm starting to get more comfortable with that idea because we're raising money not only for a military nonprofit but a performing arts nonprofit." 
Overall, Driver's goal is to do right by the AITAF. "I don't want people to give us money for me," he said. "I want to cultivate donors that we'll have a lasting relationship with. It's not just, 'Give me a check and we'll keep this as impersonal as possible.' I'm trying to make things meaningful."
Adam Driver refuses to leverage 'Star Wars' to raise money for AITAF
When Star Wars fans offer to make donations to AITAF in exchange for Driver's autograph or a photo, things creep back into that uncomfortable territory. 
On one occasion, a fan approached Driver and said, "'Yeah, we're interested in your mission, but could you take a picture with my daughter? She's a big Star Wars fan and if you do that I'll give you $100,000.'" 
Driver always refuses those types of donations, frustrated by the level people are willing to stoop to for bragging rights. "Is there nobody that is just philanthropic for the sake of it?" he asked. "Is there always some picture with your kid?" 
Driver never wants fundraising for the AITAF to turn into a Star Wars event. But he understands there's a fine line between setting those boundaries and saying "no" to a fan.
"Say, 'No,' and you've p*ssed somebody off," he continued. "It has to be the right thing or it can feel disgusting. Some people are good with being like, 'It feels uncomfortable but imagine what you can do with that money.'" 
For Driver, he wants to feel good while doing good. So he'll never use his notoriety from Star Wars in a way that feels like a disservice to the AITAF.