Why Alex Rodriguez and His Ex-Wife Cynthia Scurtis Got Divorced, According to Legal Documents
Those who stay up with sports and pop culture know that Alex Rodriguez and Jennifer Lopez are among the most prominent couples in Hollywood. The controversial retired baseball player and the pop star and actor have been together for several years, but their star has risen in recent months as the pair attempted to buy the New York Mets. Those who have followed Rodriguez's career, however, know that this is not his first relationship.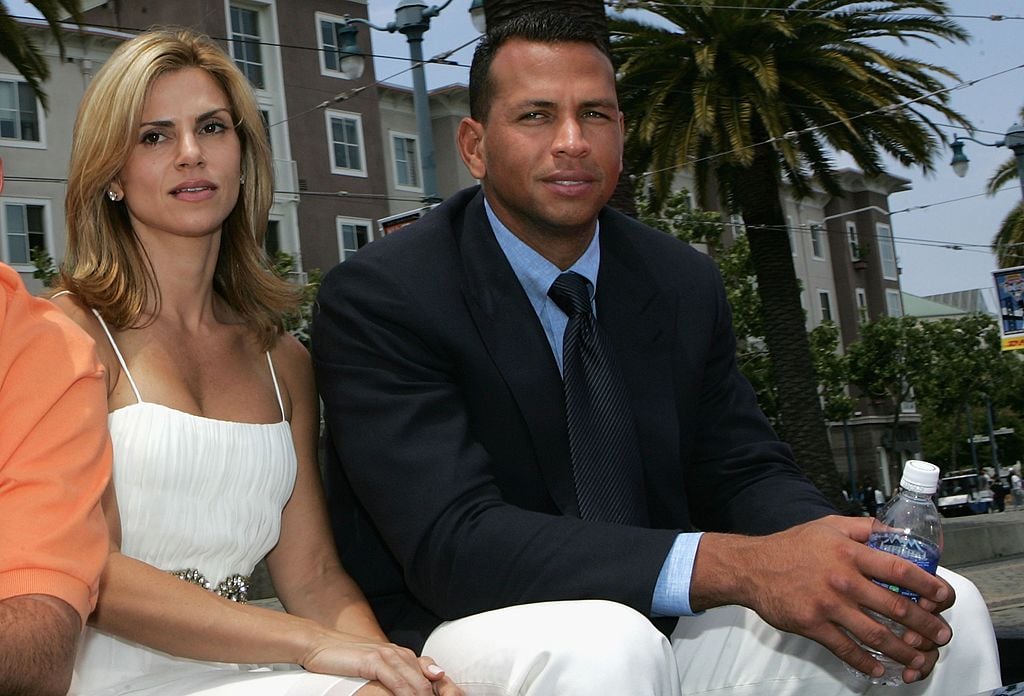 Rodriguez's first marriage
In 2008, Rodriguez was still in the prime of his career. The once infamous playboy settled down with ex-wife Cynthia Scurtis in 2002. At the time, Rodriguez was at the beginning of his record-breaking contract and one of the best sluggers in Major League Baseball. In a world where Barry Bonds was hitting home runs while people questioned his legitimacy, many believed Rodriguez was doing things the right way. 
Rodriguez, however, still had a reputation as a playboy. Although the couple had been together since around the time that Rodriguez first broke into the league, Rodriguez's reputation preceded his divorce from Curtis. He was linked to several high-profile names across entertainment. By 2008, his reputation took a hit.
Not only was his marriage falling apart off the field, but on it, rumors of performance-enhancing drugs began to tarnish his reputation. Although Rodriguez claimed that he had not taken the banned substances for years, evidence stated otherwise. The drama with his marriage, however, went far deeper than home runs and steroid-use.
Falling apart
RELATED: Jennifer Lopez and Alex Rodriguez Have Too Much 'Ego' in Their Relationship, Relationship Expert Claims
Scurtis married a baseball superstar, so attention was bound to go her way whether she liked it or not. As rumors of Rodriguez's infidelity grew, however, the coverage grew more brutal. She famously wore a white tank top with 'f*** you' written on the back to Yankee Stadium as a message to the media that she was fed up with everything, according to the Bleacher Report.
At home, the marriage was in shambles. The couple had children, including one on the way when news that Rodriguez had an affair with Madonna hit the press. In documents filed to the court, Scurtis cited that infidelity as the basis for their divorce.
"The marriage of the parties is irretrievably broken because of the husband's extramarital affairs and other marital misconduct," the documents stated, according to the Seattle Times.
After the divorce was final, however, the drama was still in full swing. Scurtis' brother accused Rodriguez of using her family's business to commit insurance and mortgage fraud while trying to get them out. The ensuing battle brought Scurtis in. She claimed that Rodriguez threatened her finances if she didn't support him in court. After Rodriguez retired, Scurtis also accused him of trying to skimp on child support. 
The divorce was final in 2008, and the couple has spent the years since trying to make it amicable. Since dating Lopez, however, Scurtis noted a change. 
Making things worse
PageSix reports that Scurtis admitted she felt that Lopez was interfering with their matters in a 2018 interview with Harper's Bazaar. 
"All I can tell you, there's been a shift, and I'm not sure what to attribute it to." She said, "Alex has dated some wonderful women since our divorce, many of whom have had positive relationships with our children. Alex and I have worked well trying to create a stable environment for our daughters, and there has never been an issue. Until now."
She has remained silent on the relationship since then, merely stating her happiness for the couple after they announced their engagement. To Scurtis and Rodriguez's credit, however, they appear to be making things work for the sake of their kids. The pair reunited for their daughter's graduation in 2019 and were able to coexist without any drama. 
The relationship is still broken, and the scars are still felt. As both more on, it hopefully can reach a cordial conclusion. Until then, Rodriguez will continue paying for past transgressions.