Why Anna Wintour Completely Redecorated Her 'Vogue' Office After 'The Devil Wears Prada' Came Out
The Devil Wears Prada was released 15 years ago, but still has a cult following to this day. Starring Hollywood heavyweights such as Meryl Streep, Anne Hathaway, and Stanley Tucci, the film is a fictitious representation of Vogue editor-in-chief Anna Wintour and her life at the top of the fashion industry.
Even though the Devil Wears Prada production team never explicitly states that the movie is based on Wintour, there are many clues that make it clear where the inspiration came from. In fact, the office that Streep's character, Miranda Priestly, works in was decorated to look exactly like Wintour's.
When The Devil Wears Prada was released back in 2006, Miranda's office so much like Wintours that she had her entire office redecorated.
'The Devil Wears Prada creative team secretly used Anna Wintour's 'Vogue' office for inspiration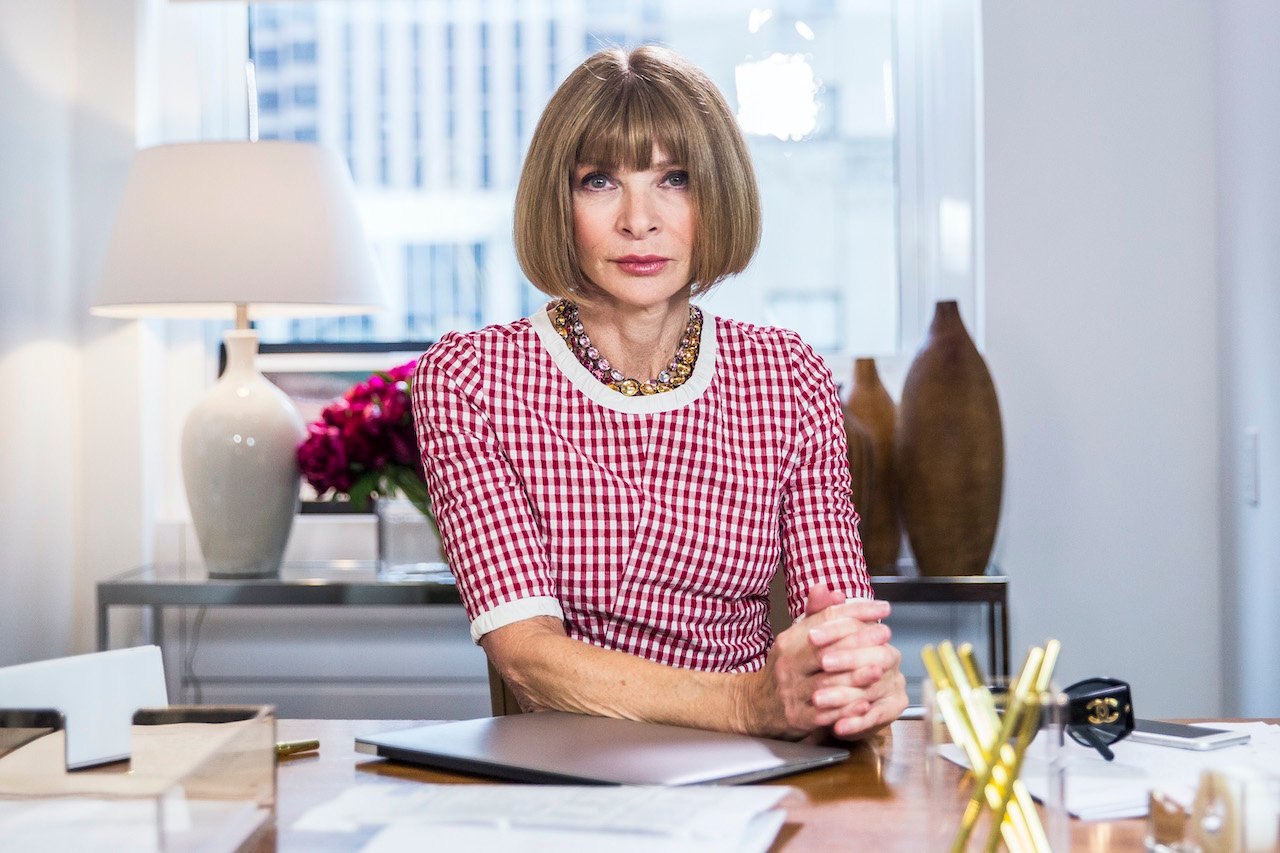 RELATED: 'The Devil Wears Prada': How Meryl Streep Prepared to Play Miranda Priestly
David Frankel, director of The Devil Wears Prada, knew he wanted to make Miranda's office look as authentic as possible. However, he told Entertainment Weekly in a recent interview that had fairly limited resources to help him get the look down.
"The only contact we had with Vogue is Jeff Gonchor, the designer, did sneak into the Vogue offices," Frankel said.
Anna Wintour redecorated her office right after 'The Devil Wears Prada' came out
Even though Frankel only had one person to rely on to help him replicate the look of Wintour's Vogue office, the final product came out great. The offices looked so similar that Wintour ended up redecorating her space after The Devil Wears Prada came out.
"I don't even think he took photos," Frankel said. "It was more surreptitious than that. To the point where we recreated the office so authentically that I was told that she redecorated her office immediately after the movie came out."
Nobody from the fashion industry wanted to talk to the 'Devil Wears Prada' production team
The struggles the creative team faced finding sources to help them develop The Devil Wears Prada didn't end with Wintour's office. Screenwriter Aline Brosh McKenna had a hard time finding consultants from the fashion industry that would help her develop ideas for the script, as well.
"I will tell you that I had an enormous trouble finding anyone in the fashion world who would talk to me because people were afraid of Anna and Vogue, and not wanting to be blackballed," McKenna admitted.
Luckily, McKenna was able to find an unnamed source within the industry that gave her script a read and provided some feedback.
"There was one person who spoke to me, whose name I will never divulge, who read it and said to me, 'The people in this movie are too nice. No one in that world is too nice. They don't have to be, and they don't have time to be,'" McKenna said." And so, after that, I did a pass to make everyone a bit busier and meaner."
The Devil Wears Prada crew celebrates the 15th anniversary of the film's release on June 30.