Why 'Aquaman' Star Jason Momoa Is Apologizing After Criticizing Chris Pratt on Instagram
No single-use plastics! That was Aquaman star Jason Momoa's message to Chris Pratt after the Guardians of the Galaxy actor posed with a plastic water bottle in hand in a sponsored Instagram post for Amazon. 
Momoa to Pratt: 'Wtf on the water bottle'
Pratt's Instagram post shows the 40-year-old actor posing in a gym. "I'm teaming up with @amazon to show you guys everything I use for my workouts, keeping active, and all that fun stuff to get you prepped for 2020," he wrote. 
Pratt's post garnered more than 800,000 likes and positive comments from his wife Katherine Schwarzenegger and brother-in-law Patrick Schwarzenegger. But one person wasn't feeling it 
"Bro i love u but wtf on the water bottle. no single use plastic. come on," wrote Momoa. The Hawaiian-born and Iowa-raised 40-year-old is an outspoken environmentalist and has even spoken to the United Nations on climate change. 
"We can no longer afford the luxury of half-assing it as we willingly force ourselves beyond the threshold of no return," he said in a U.N. speech in September 2019. 
Momoa's comment attracted more than 57,000 likes and 1,200 comments, some supportive and some critical.
How Pratt responded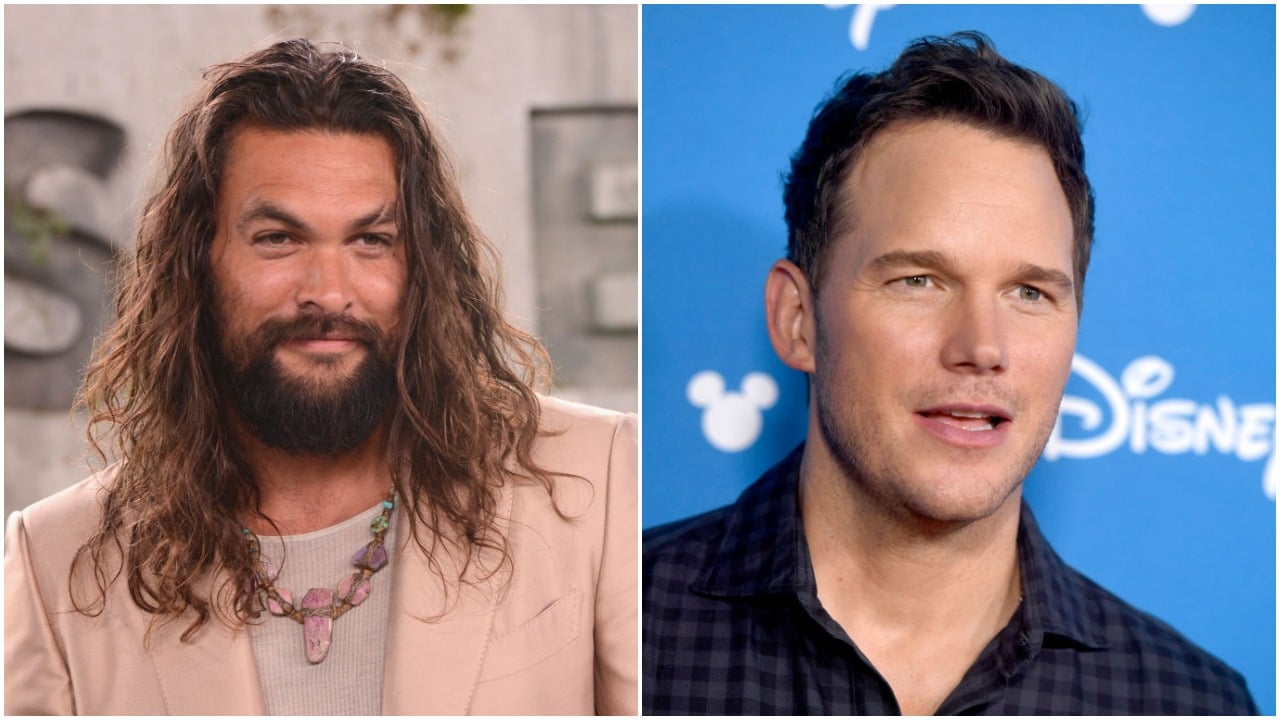 Pratt responded to Momoa's comment, noting that he should have known to skip the plastic.
"Aquaman! You're completely right," he wrote. "Dammit. I always carry my big gallon size reusable water jug around with me too. I even had it that day!!!"
"If I remember correctly somebody threw that plastic bottle to me in the photo shoot cause I didn't know what to do with my hands!" he added. "I never know what to do with my hands! So uncomfortable. For real tho. Love you too buddy. My bad. I don't want your home of Atlantis covered in plastic. Hear that kids? Reduce. Reuse. Recycle."
Momoa says he's sorry his comments were 'received so badly' 
After Momoa and Pratt's exchange went viral, the Game of Thrones star took to Instagram to clarify his words and apologize to Pratt. He shared a sweet photo of himself and his two kids posing with Pratt and noted that his passion for helping the planet was behind his initial comment.
"BRO you know my children and I are madly in love with you and I love everything you do. I'm sorry this was received so badly today I didn't mean for that to happen," he wrote.
"I'm just very passionate about this single use plastic epidemic. the plastic water bottles have to stop i hope u make a reusable water bottle for amazon so we all can purchase," he added. "You're an inspiration to many I'm one of them."
He then offered to send Pratt a case of Mananalu, his brand of water that's sold in aluminum cans. Unlike plastic bottles, which are often thrown in the trash, aluminum cans are infinitely recyclable.
In 2017, 29% of plastic bottles used in the U.S. were collected for recycling. However, many of those bottles still end up in landfills, according to reports. Just under 50% of aluminum cans were recycled in 2018.