Why Aren't Madeleine McCann's Parents in the New Netflix Series About Their Daughter's Disappearance?
Why Aren't Madeleine McCann's Parents in the New Netflix Series About Their Daughter's Disappearance?
Netflix's new docuseries The Disappearance of Madeleine McCann was released on March 15. The eight-hour series is sure to become must-watch TV for true crime fans. And they're likely to come away from the show with a few questions.
The big one, of course, is what really happened to Madeleine? While the show from director Chris Smith explores several theories, it does not conclusively solve the mystery of what happened to 3-year-old Madeleine, who disappeared while on vacation with her parents in Portugal in May 2007.
The next question may be: Why aren't Madeleine's parents interviewed for the documentary?
Gerry and Kate McCann chose not to participate in the documentary
Madeleine's parents, Gerry and Kate McCann, recently said that filmmakers approached them about appearing the documentary, but that they decided not to get involved.
The couple released a brief statement on the series, which was shared on the website FindMadeleine.com:
We are aware that Netflix are planning to screen a documentary in March 2019 about Madeleine's disappearance. The production company told us that they were making the documentary and asked us to participate. We did not see and still do not see how this programme will help the search for Madeleine and, particularly given there is an active police investigation, could potentially hinder it. Consequently, our views and preferences are not reflected in the program.
The couple added that they "will not be making any further statements or giving interviews regarding this program."
"Kate and Gerry and their wider family and friends were approached some months ago to participate in the documentary," Clarence Mitchell, the family's former spokesperson, told the Guardian. "Kate and Gerry didn't ask for it and don't see how it will help the search for Maddie on a practical level, so they chose not to engage."
Were the McCanns suspects in their daughter's disappearance?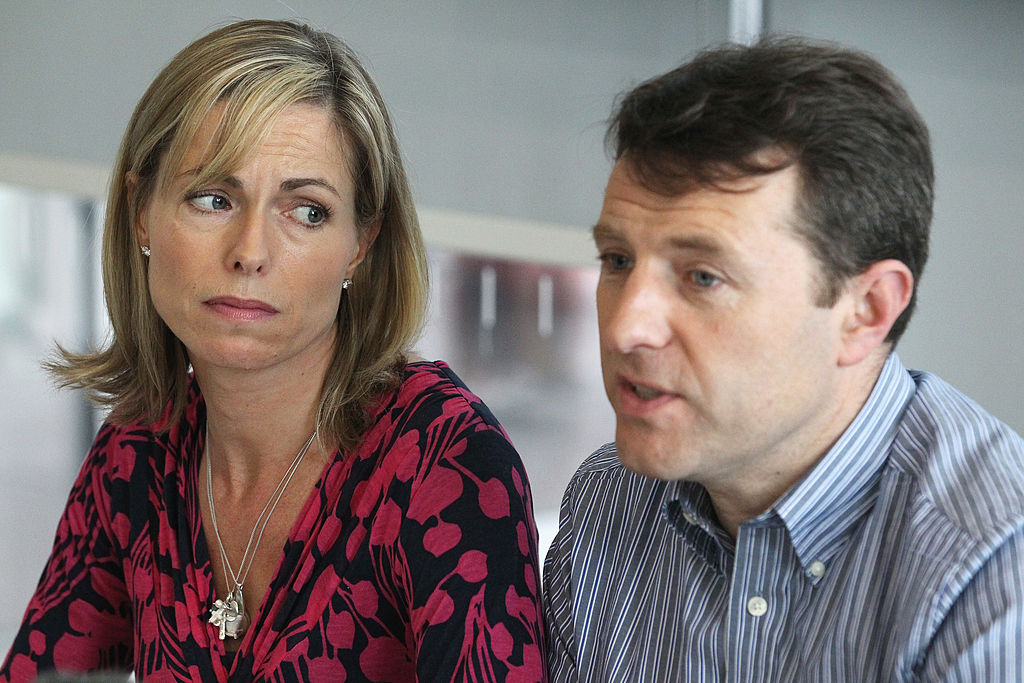 Madeleine, the McCanns eldest daughter, disappeared from an apartment in a resort in Praia da Luz Portugal while her parents were at a restaurant about 180 feet away. The parents had returned to the apartment repeatedly to check on Madeleine and her two-year-old twin siblings, who were all sleeping while Kate and Gerry ate dinner with friends. When they checked on the kids at 10 p.m., they discovered Madeleine was missing.
A search for Madeleine commenced, but the little girl was nowhere to be found. About a week after her disappearance, Portuguese police name a British-Portuguese man as a suspect, but he was eventually cleared.
In September 2007, the police named the McCanns as suspects in their daughter's disappearance. One theory was that Madeleine had been accidentally killed and that her parents tried to cover it up. In July 2008, the McCanns were cleared as suspects.
The McCanns are still searching for their daughter
Throughout their ordeal, the McCanns have maintained their innocence and appealed to the public for help in finding their missing daughter. The couple also hired a private investigator to look into the case. Eventually, police in the U.K. got involved in the investigation as well. 
The McCanns continue to hold out hope that their daughter is still alive. "It gets harder to know what to say or write as each anniversary of Madeleine's abduction approaches then passes," the couple wrote in a message on the 11th anniversary of her disappearance. "Life is full and busy which helps but Madeleine is still missing and she is still dearly missed … She is a real person and still our 'little girl' and as we always have, we will endeavour to do whatever it takes to find her."
Check out The Cheat Sheet on Facebook!