Why Ashley Graham Calls Herself a 'Body Activist'
Ashley Graham is among the most well-known supermodels around. She has made millions of dollars from modeling, brand sponsorships, book sales, and other works.
However, she is also different from her peers in that she is bigger than the usual size-zero models that are seen on most runways. Instead of feeling ashamed about herself and tying her size to her self-worth, Graham embraces every inch of herself. She calls herself a "body activist" and hopes for other women to accept themselves as well.
Ashley Graham has been modeling for almost 20 years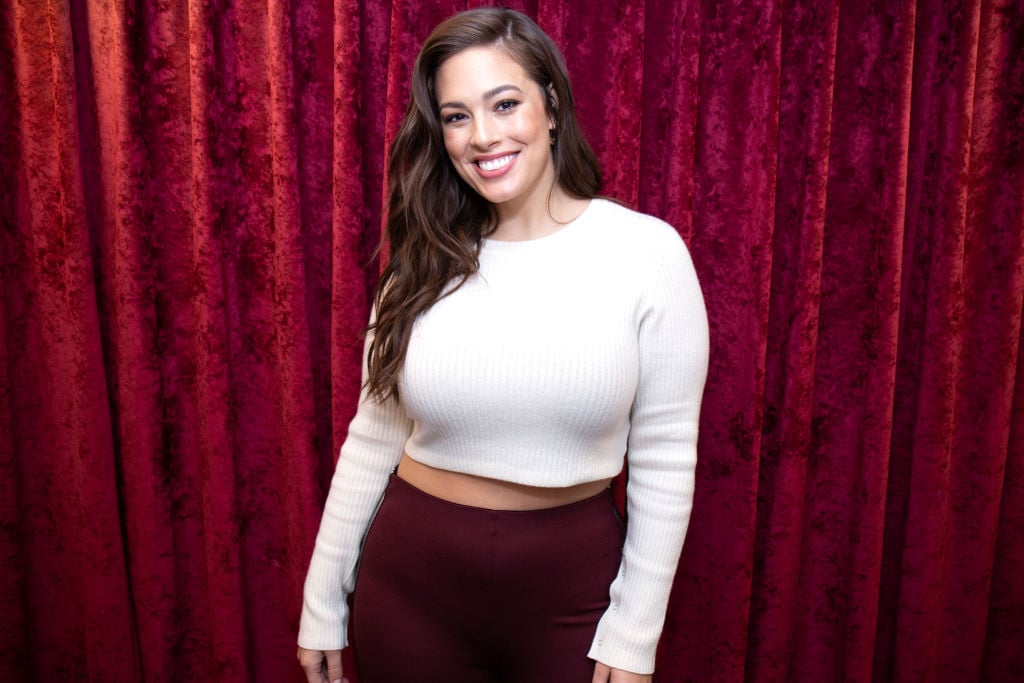 Graham started modeling professionally in 2001 after she got scouted at a modeling convention. She signed with Wilhelmina Models that year before signing with Ford Models in 2003.
Graham's career included a lot of modeling for catalogs in various magazines. However, because she did not fit the sample sizes for most designers, she had a hard time landing prestigious runway jobs and editorials.
The competition in the modeling world was fierce even for thin models, and things were even tougher for a curvy girl like Graham. At some point, Graham even thought about giving up. Yet, her mom encouraged her to continue pursuing her dreams, and Graham decided to not give in to the pressure to lose weight or drop out.
Graham continued to do more modeling work for various brands in the next several years. She became more well-known in 2016 after she became the first plus size model to appear on Sports Illustrated's annual Swimsuit issue.
Afterwards, more doors opened up for Graham. She landed more magazine covers, got the chance to host various TV shows, and even released a book about her life and career.
Ashley Graham calls herself a 'body activist' and promotes body positivity
A significant part of Graham's work is trying to redefine what beauty means in the fashion industry as well as in society as a whole. This is why she has called herself a "body activist."
Being a body activist includes, for example, advocating for clothes makers to cater more to bigger women, who make up the majority of buyers in the United States. Graham once said: "I'm really trying to make a change in the industry. I'm trying to have more quality clothing for curvy women. A lot of it [isn't available] in my size."
Additionally, Graham is a supporter of the Health At Every Size movement, which encourages people to focus on being healthy overall rather than losing weight.
"I believe you can be healthy at any size as long as you're getting off the couch and moving your body," Graham told Health. "I have been a size 10 and I have been a size 18. Regardless of the size, I've always been active because I know it's the healthier version for me."
Furthermore, she is a strong advocate for people everywhere to embrace their flaws. For her part, Graham is serious about not retouching her photos. She shared last year on Today with Hoda and Jenna that she even makes sure to tell photographers to not cover up her dimples or stretch marks.
Ashley Graham rejects the term 'plus size'
In her work to promote body positivity, Graham has also famously rejected the term "plus size," which is often used in the fashion industry to refer to sizes 14 and above.
According to Graham, the term "plus size" is "divisive" to women. She said in an interview with CBS Sunday Morning: "I think that when you use the word 'plus-size,' you're putting all these women into a category: 'You don't eat well.' 'You don't work out.' 'You could care less about your body.' 'You're insecure.' 'You have no confidence.'"
In another interview, Graham shared that she simply wants "to be called a model."