Why Ben Affleck and Ana de Armas Broke Up
It's over between Ben Affleck and Ana de Armas. Multiple media outlets reported on Jan. 18 that the celebrity couple has split after almost a year of dating. But why? Read on belong to find out more about their relationship and the reason Affleck and de Armas called it quits.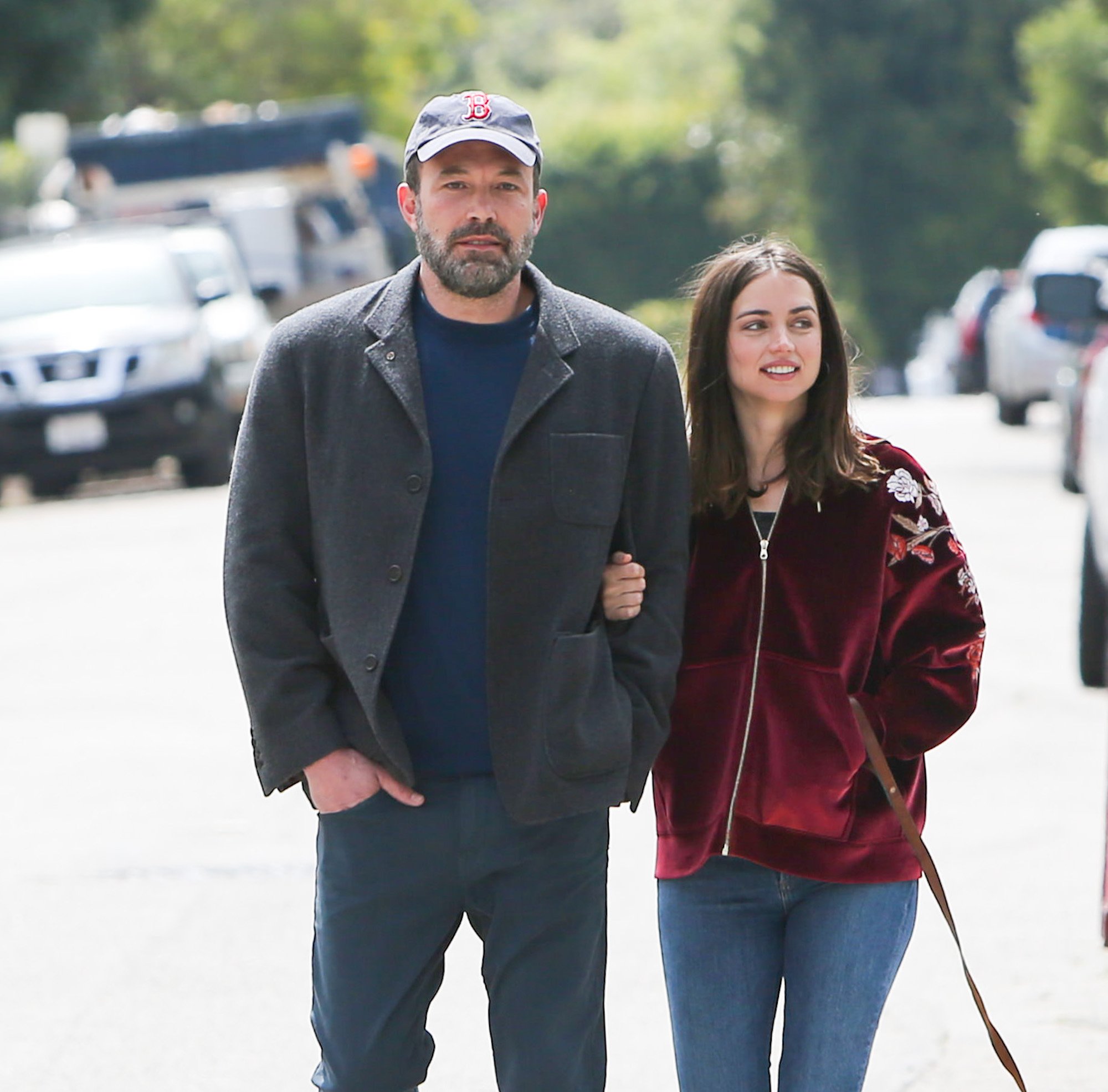 Ben Affleck and Ana de Armas started dating in early 2020
Affleck and de Armas first met on the set of their film Deep Water in 2019. Though they were spotted hanging out together off-set regularly, romance rumors didn't pick up until March 2020, when Affleck was seen spending time with de Armas in her native Cuba.
Later that same month, insiders confirmed their romance, telling E! News, "They are without a doubt a couple. They have been kissing, cuddling up together and putting their arms around each other a lot. They look at each other adoringly and like taking pictures of each other. Ben seems blissfully happy and giddy. He can't stop smiling and laughing. He is clearly is very into Ana."
After it was confirmed they were dating, Affleck and de Armas were frequently seen packing on the PDA amid the coronavirus quarantine period in Los Angeles. However, they didn't confirm their relationship until de Armas posted a photo of them celebrating her 32nd birthday in April. 
For the next several months, the couple was basically inseparable, as they were photographed taking walks together a number of times.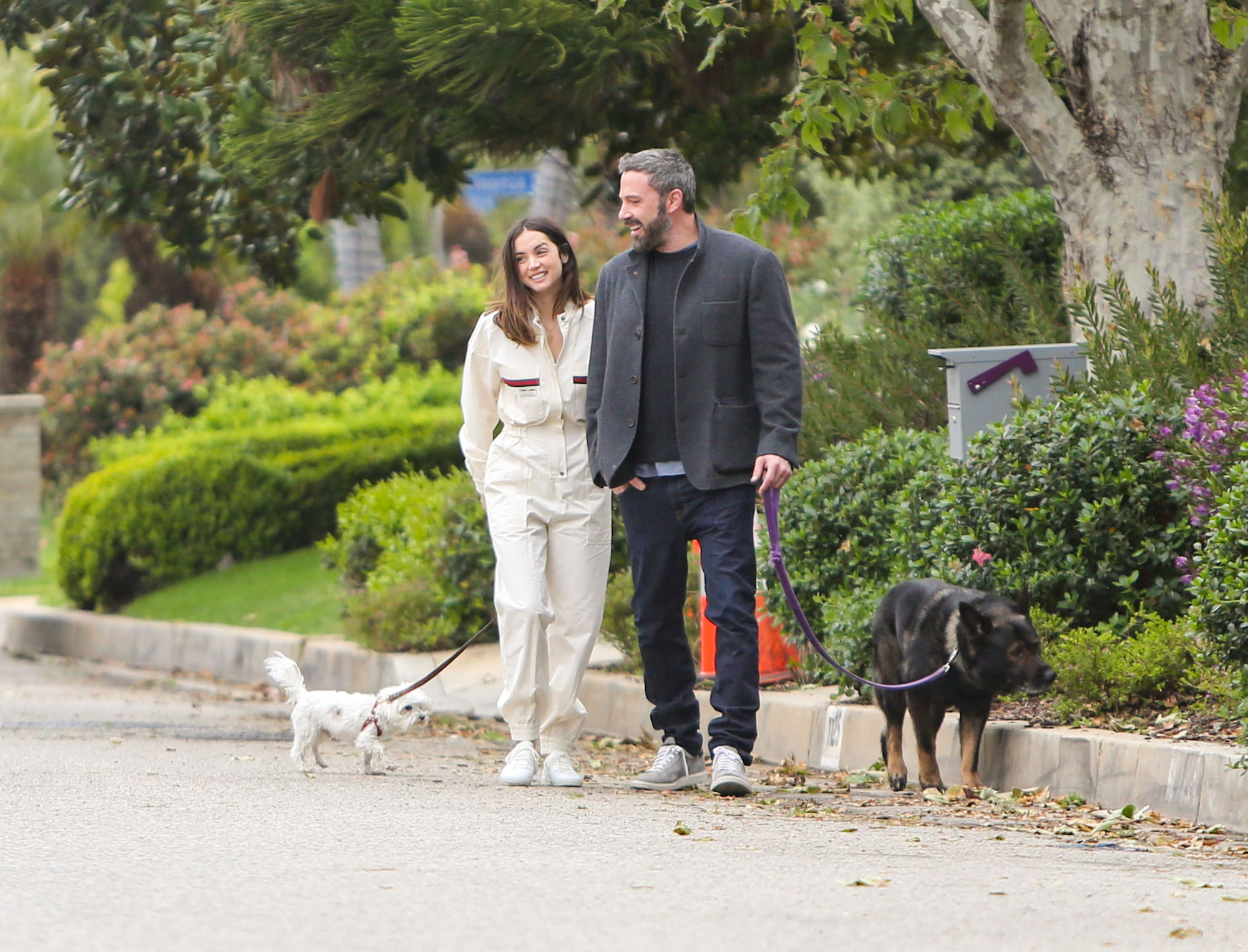 They would also spend quality time together with the Jersey Girl actor's three kids —daughters Violet, 14, and Seraphina, 11, and son Samuel, 8, — who he shares with ex-wife Jennifer Gardner.
The Knives Out star even moved into Affleck's L.A. home in August after placing her Venice residence on the market.
From an outside perspective, it seemed Affleck and de Armas were very happy and were going to be together long-term.
But despite the chemistry they displayed in the public eye, the spark between the pair eventually fizzled out.
Why did Ben Affleck and Ana De Armas break up?
Amid news of Affleck and de Armas' split, a source explained to People why the couple ultimately decided to call it quits.
According to the insider, de Armas was the one who initiated the breakup, noting that she and the Oscar-winner's relationship was "complicated."
"Ben is no longer dating Ana," the source shared. "She broke it off. Their relationship was complicated. Ana doesn't want to be Los Angeles based and Ben obviously has to since his kids live in Los Angeles."
However, another source says the split had more to do with their different lifestyles. "This is something that was mutual and something that is completely amicable. They are in different points in their lives; there is deep love and respect there," the source said. "Ben continues to want to work on himself. He has three jobs lined up and he's a solid father at home. They are both happy with where they are in their lives."
But that's reportedly not the only reason the couple parted ways.
According to Page Six, the pair couldn't agree on having kids in the future, which factored into de Armas' decision to end their relationship.
"He would not commit to having more kids," an insider tells the outlet. "She is in her 30s. It was a deal-breaker."
The source continued, "Ben is not in a place to start a new family. Both he and Ana have three jobs lined up. His family has, and will continue, to be his focus."
Despite their split, friends think Ben Affleck and Ana de Armas will reconcile
Though Affleck and de Armas' split was mutual, close friends are convinced the pair's breakup isn't permanent.
"They could get back together," a source told Page Six. "They are in love. People who know them believe it's temporary."
So far, neither Affleck nor de Armas has directly commented on the news of their breakup. But in the meantime, we wish these two nothing but the best moving forward.