Why Betty White Once Said Her First 2 Marriages Were 'Rehearsals'
Actors have to figure out relationships like everyone else. Betty White was married twice before her career really took off. Then she fell in love with a game show host and got into a celebrity relationship, which led to marriage. The actor joked that the first two marriages were just rehearsals and explained why sometimes marriage doesn't work.
Betty White had 2 short marriages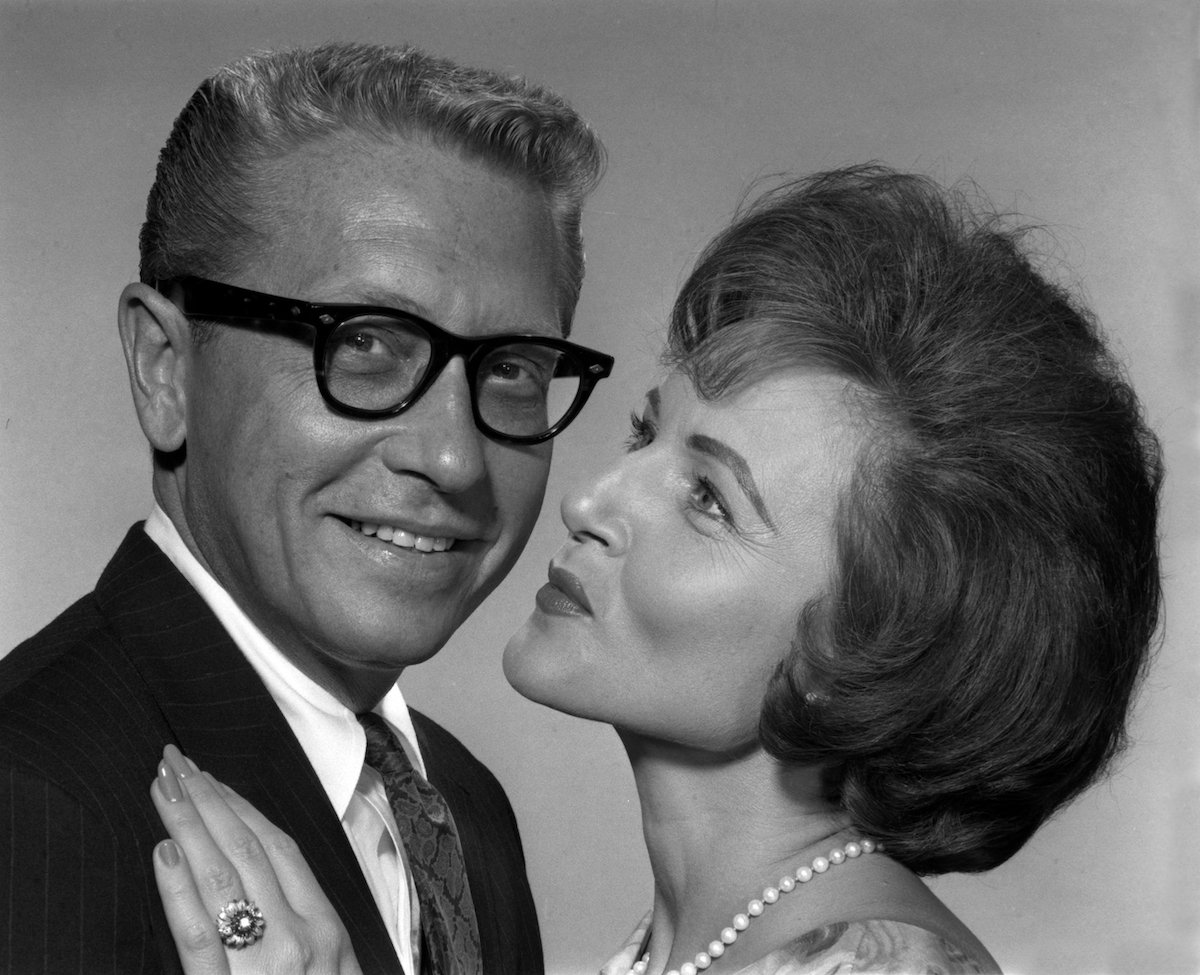 White first got married to Dick Barker in 1945. He was a United States Army Air Forces aircraft pilot so he wasn't in the entertainment industry. Barker also worked as a farmer.
The actor was just getting her start since she was in a short that year called Time to Kill. She got a divorce from Barker and got married again to Lane Allen two years later.
By that time, White still hasn't made her first television appearance yet. That would happen in 1949 on Hollywood on Television.
Allen worked on casting for Project U.F.O. The show followed two U.S. Government agents looking for extraterrestrials. He also worked as the casting director on Barnaby Jones. They later divorced in 1949 and White's career started taking off years later.
She later got married to game show host, Allen Ludden. They stayed married for 18 years until he died of stomach cancer in 1981. She made it clear that her first two marriages were very different from her third.
She said her first two marriages were rehearsals
White looks at her first two marriages very differently from her last one. She talked to Piers Morgan and joked about them.
"I had 18 wonderful years with Allen Ludden," she said. The talk show host mentioned he was her third time around for her when it came to marriage. "The first two were…rehearsals," she said.
He asked her why those other marriages didn't work out. "You didn't sleep with a guy until you married him," she answered. The actor later added, "If you were interested enough you got married, and then you thought 'What have I done?! Oh my goodness, this was not how I planned it.'"
White has 3 stepchildren from her third marriage
Ludden was married once before his marriage with the actor. He was married to Margaret McGloin from 1943 until she died in 1961. They had three children together named Martha, Sarah, and David.
Sandra Bullock worked with White on The Proposal. She revealed that she talked to the actor about her stepchildren.
"Betty said, 'You know what? I never had children biologically. I married someone who had three children. And how blessed I was to have those three stepchildren,'" Bullock claimed, according to The List.
White has also continued to work over the years. She revealed that she doesn't plan on ever retiring.