Why Bindi Irwin Refuses to Change Her Last Name Now That She's Married
Television personality Bindi Irwin and Chandler Powell just got married on Mar. 25 in a beautiful ceremony at the Australia Zoo.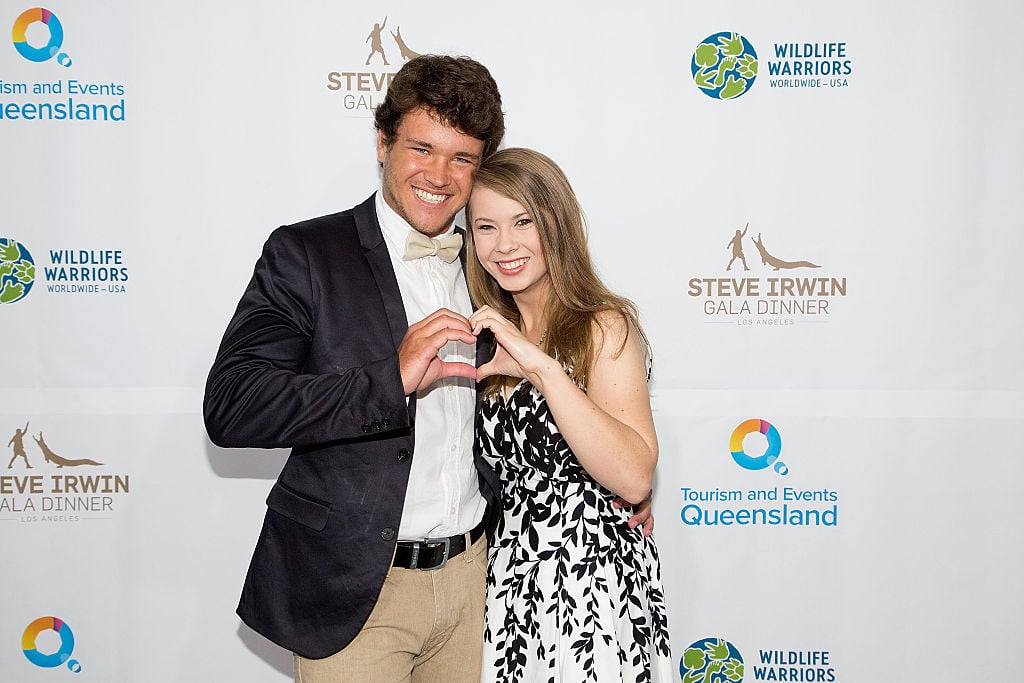 While she and Powell are now lawfully wed, Irwin has made it clear that she has no plans to change her last name.
Irwin and Powell got married just shy of coronavirus (COVID-19) shelter-in-place orders
Irwin, 21, and Powell, 23, were married surrounded by a very small group of family, and of course, animals, just hours before the country was due to enforce a curfew that would ask residents to stay in their homes and for gatherings to be limited to five people.
The daughter of late "Crocodile Hunter" Steve Irwin posted about their special day on Instagram.
RELATED: Bindi Irwin Shares Why Getting Married Was More Important Than A Big Wedding
"We held a small ceremony and I married my best friend. There are no words to describe the amount of love and light in my heart right now. We've planned this beautiful day for nearly a year and had to change everything, as we didn't have guests at our wedding. This was a very difficult decision but important to keep everyone safe. We wish all of our friends and family could have been there with us, however it's lovely that we will be able to share photos and videos."
Bindi's father, Steve Irwin, was very present at the nuptials
Bindi also made sure to honor her father in the most important day of her life. 
Steve Irwin died in 2006 while filming on the Great Barrier Reef at the age of 44 in an accident while interacting with a stingray. The ray's barb pierced his chest multiple times, beyond any medical treatment.
In the same Instagram post, Bindi wrote of celebrating her wedding with those closest to her, at the precipice of the pandemic. 
"Right now we're encouraging the world to hold onto hope and love, which will carry us forward during this profound time in history. Today we celebrated life and revelled in every beautiful moment we shared together in our Australia Zoo gardens."
"Mum helped me get ready, Robert walked me down the aisle, Chandler became my husband and together we lit a candle in Dad's memory. We shared tears and smiles and love. Thankfully, since we all live at Australia Zoo as a family, we could be there for each other. To everyone reading this – stay safe, social distance and remember LOVE WINS!"
Why Bindi Irwin insists on keeping her father's last name
Irwin, a conservationist in her own right, has been vocal about keeping her own last name even now as a married woman. It's important to her to still call herself an Irwin. Having lost her father so traumatically will always stay with her. But so will memories of a very involved, loving father.
She explained her reasoning to Entertainment Tonight in May 2020.
"I've kept Bindi Irwin. I think that for me personally, after dad passed away, it was really important for me to feel close to him, and having his last name means so much to me."
In fact, the couple both agreed that it may be Powell who ends up changing his name.
"Chandler has become an Irwin now," Irwin joked. "It has become a part of me. Everyone has their own ideas, but the nice thing is that it's 2020 now. Anything works!"
RELATED: How Steve Irwin's Kids Are Keeping His Memory Alive