Why Is Bobby Flay Leaving Food Network?
Undeniably one of Food Network's biggest stars, chef Bobby Flay is reportedly parting ways with the cable channel after nearly 30 years. Flay practically helped develop the Food Network from its inception in 1994 so his departure is surprising news. Here's why he's, by all accounts, leaving.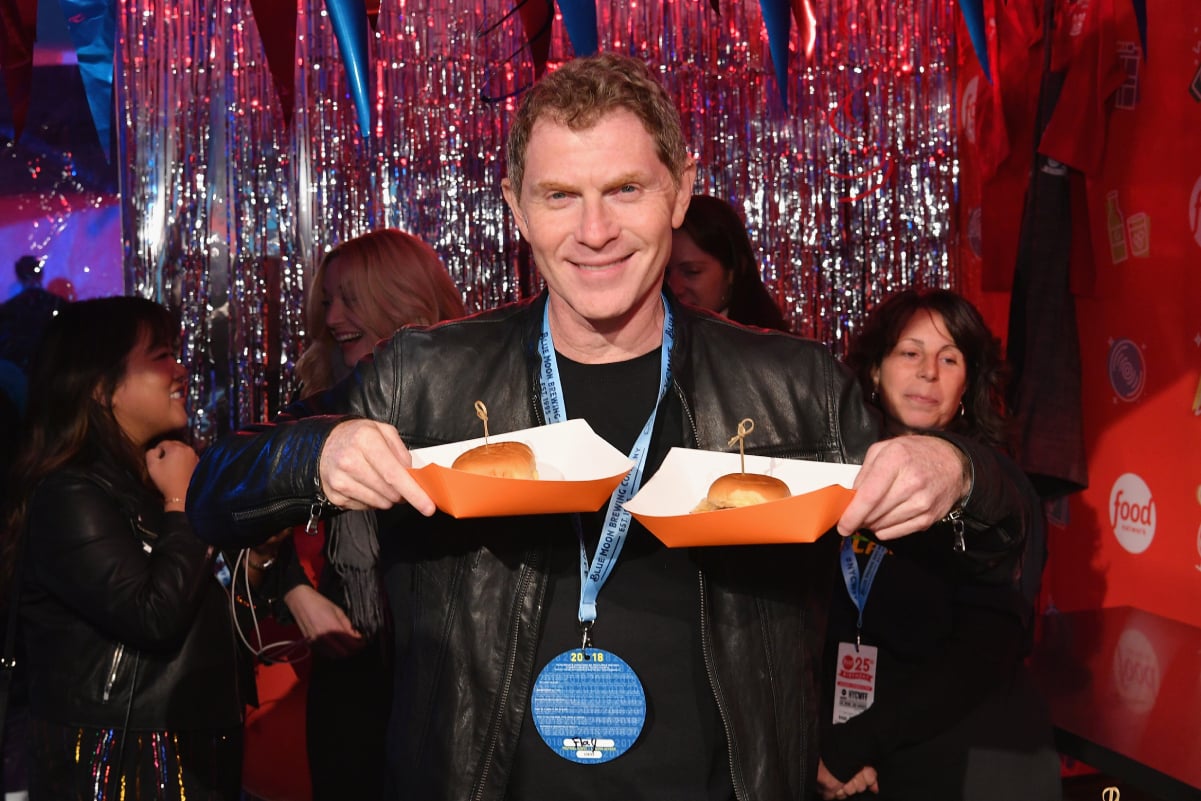 Bobby Flay joined Food Network in 1994
Flay has been a fixture on the Food Network since 1994 and it wouldn't be an exaggeration to say the chef helped build the network from the ground up. Flay last renewed his contract with Food Network in 2018. At that time, the channel's president Courtney White said in a statement of the Beat Bobby Flay star, "Bobby Flay is a culinary superstar in every regard, and we are thrilled to be able to continue this extraordinary and productive partnership. Bobby has a unique way of inviting audiences to experience food through the lens of his own passion. He's both an expert as well as approachable, someone most people feel they know and can trust to steer their own culinary curiosities."
Throughout the years, Flay has hosted countless programs on the network, starting off with grilling shows that became instant hits: Hot Off the Grill with Bobby Flay, Grillin' & Chillin', Food Nation, Boy Meets Grill, BBQ with Bobby Flay. Eventually, the network began airing more and more food competition-style programs, and Flay brought the ratings in with Throwdown! with Bobby Flay, Worst Cooks in America, Bobby's Dinner Battle, and Beat Bobby Flay.
Money seems to be the reason for Flay's departure from the cable cooking channel
According to Variety, Flay will be ending his partnership with Food Network at the end of his current contract. The reason for the parting of ways, the outlet reported, was "the sides were far apart on financial terms." Sources revealed to Variety that the network was the party that chose to conclude negotiations. There has been no statement officially issued by either Food Network or Flay.
Whatever Flay's next move, it's a sure bet that he will land on his feet. Not only is he owner of restaurants Mesa Grill, Gato, Bobby Flay Steak, and Shark, but he's also published several cookbooks including Bobby Flay Fit, Brunch at Bobby's, Bobby Flay's Bar Americain Cookbook, Bobby Flay's Barbeque Addiction, Bobby Flay's Burgers, Fries & Shakes, and Bobby Flay's Grill It!
The chef has a solid fan base and one could easily see him getting snatched up for another television contract at another network.
Flay has helped change how America views chefs
As the chef told Starchefs, at one time kitchen professionals were considered blue-collar workers; now, thanks to strides he and other big names have made throughout the years, they're veritable celebrities.
"Chefs now have two, three, 10 restaurants, they write books, they're on television, they do appearances, charity events, there is no way a chef can be a person who stands at a stove and cooks every single meal," Flay said. "At first when they had chefs on TV talk shows, they were just filling airtime. They didn't seek us out because they wanted to have us on. It was because somebody canceled. It was always at the last second, 'Bobby, can you come on?' Then I wrote my first cookbook and you go on the tour and you do The Today Show, you're on the radio and in print and it just grows. People really want to know about chefs, write about them and have them on television·now a chef can be considered a celebrity along with everybody else·a rock star, a baseball player, an actress, a chef."
We'll have to wait and see whether either party issues an official statement saying it's truly over, or if Flay and Food Network can meet in the middle with a new contract.
RELATED: If Bobby Flay and Guy Fieri Quit, The Food Network Is Doomed