Why Brad Pitt Almost Got Fired as an Extra
Superstar Brad Pitt has headlined literally dozens of films. Now an Academy Award winner, the Once Upon a Time in Hollywood actor started out as an extra on various movies. Though he's become an expert on film sets, Pitt was almost kicked off the soundstage by a director.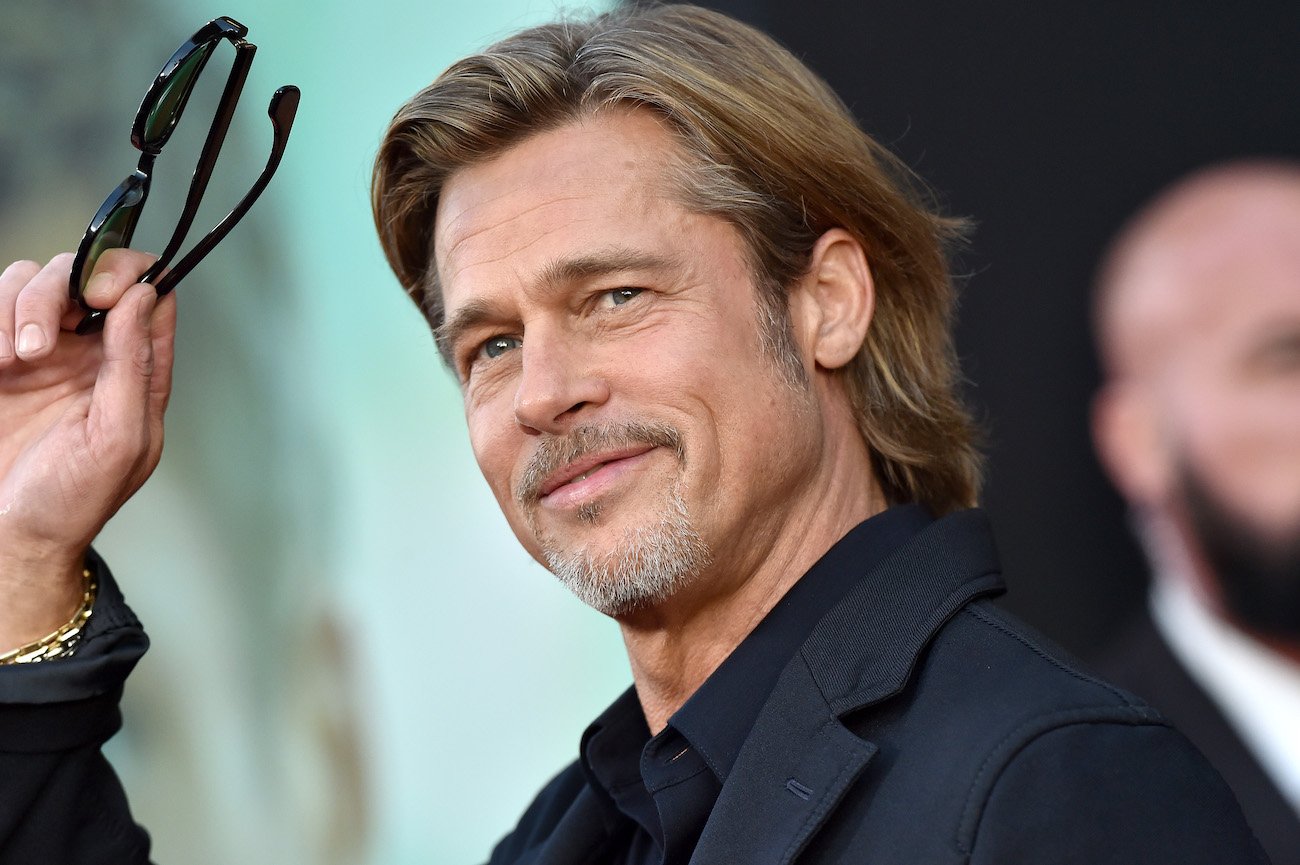 Brad Pitt goes west
Despite starting out as a journalism major at the University of Missouri, Pitt was bitten by the acting bug and decided to change career paths.
"It was just one of those things that hit me," Pitt told Leonard Maltin in January 2020 at the 35th Santa Barbara International Film Festival, according to Collider. "I'd always lamented that there wasn't an avenue for film in Southern Missouri, and it just occurred to me that I could go to it, and I literally loaded up the car. I didn't graduate. All I had to do was hand in one term paper, but in my head, I was done. I was going west."
As soon as he hit Los Angeles, the Snatch star began pounding the pavement for jobs.
RELATED: What Brad Pitt Really Thought of Being Named People's 'Sexiest Man Alive'
"I landed and went straight to McDonald's," Pitt recalled. "I had $275 to my name, and I saw in the paper that you could sign up for extra work. So I signed up for three places. You had to pay $25, and within a week later, it was for an industrial film, but I was thrilled."
'Troy' star needs a SAG card
While Pitt was getting some minor gigs onscreen, he realized he needed to get access to the Screen Actors Guild (SAG) to truly break into the business.
"I did extra work for about a year and a half, maybe two years," the Fight Club star explained. "There was this catch-22. To get your SAG card, you had to have a line, but to have a line you had to have your SAG card."
The Oscar winner devised a plan to blurt out a line while working as a background actor in order to attain the SAG card requirement.
RELATED: Brad Pitt Revealed He Wasn't the 'Most Delightful Human to Be Around' During This Film
"So, there was this Charlie Sheen/DB Sweeney movie, and I was an extra," Pitt said. "It was a big dinner scene, and they pulled me out to be the waiter. I was supposed to pour champagne and I thought, 'I'm gonna try it!'"
Brad Pitt almost gets the boot
The film Pitt referenced was 1987's No Man's Land, where he proceeded to attempt a spoken line.
"So, I poured Charlie's glass. They were having a big conversation," the A-lister recalled. "I poured the next actor's glass. And then, there was a young woman on the end and I poured her glass, and then I went, 'Would you like anything else?'"
Unfortunately, Pitt's ruse was foiled when his impromptu sentence was caught by the production team. The stunt almost caused his dismissal from the film.
RELATED: Brad Pitt Had 2 Conditions Before Agreeing to Star in 'Se7en'
"I heard the 1st AD yell, 'Cut! Cut!'" Pitt revealed. "He came over to me and said, 'If you do that again, you're outta here!' So, I didn't get it."
Though his plan at the time unraveled, Pitt went on to become one of today's most successful celebrities.