Why Brad Pitt Dropped Out of 'Mr. & Mrs. Smith', and Why He Returned
Brad Pitt originally walked away from his role in 'Mr. & Mrs. Smith' but had a change of heart after this casting decision.
When Oscar winner Brad Pitt starred in the 2005 film Mr. & Mrs. Smith with Angelina Jolie, his personal life took a dramatic turn after the movie wrapped. Splitting from wife Jennifer Aniston and making his romantic relationship with Jolie public, Pitt's role in the action flick made quite an impact on his future.
Things may have turned out quite differently if the Fight Club star stuck with his original plan of ditching the project.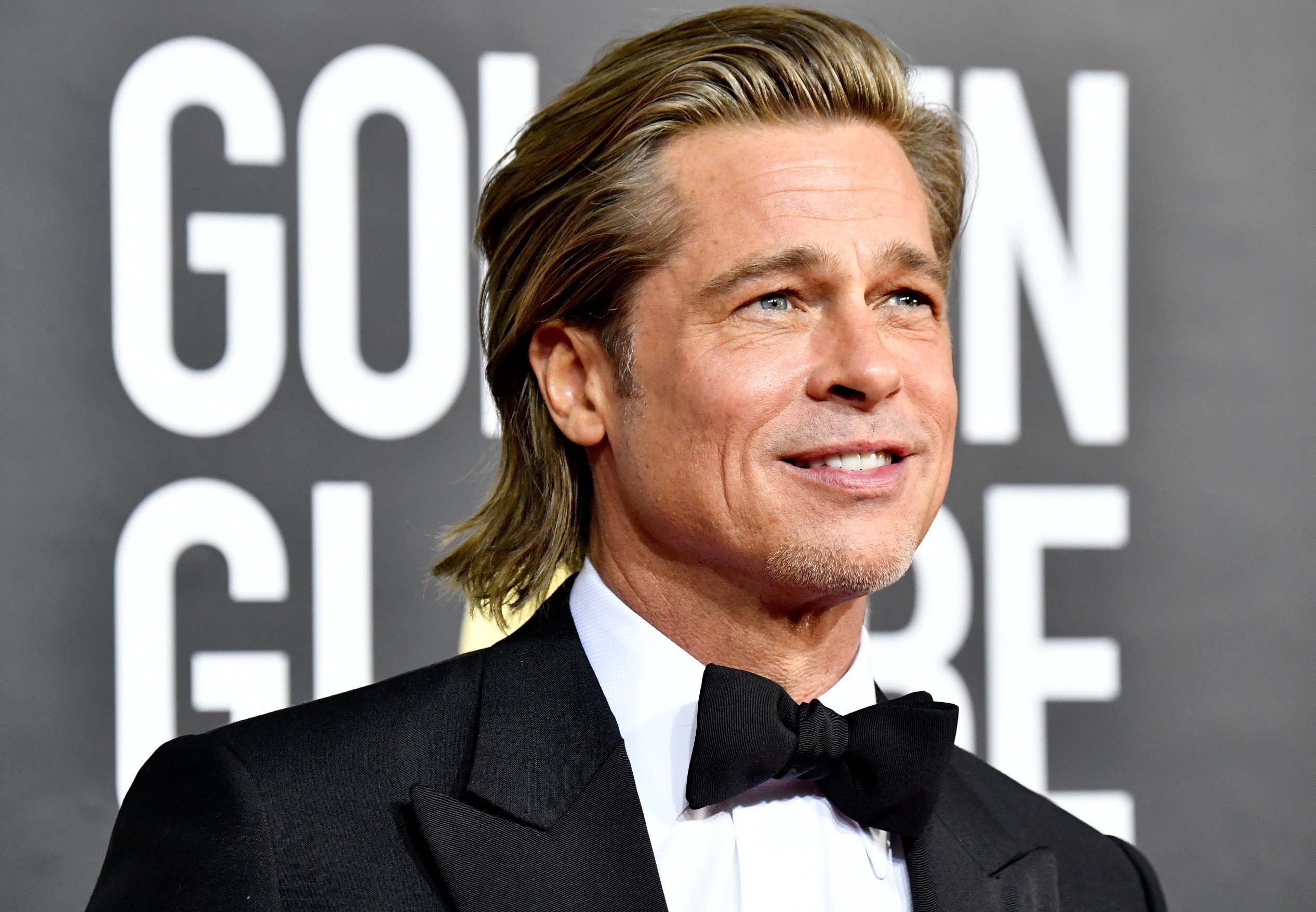 Paparazzi flocks to Brangelina
Speaking with Entertainment Weekly in 2005, Mr. & Mrs. Smith director Doug Liman noted the onslaught of paparazzi when the two superstars were cast in the film.
"They followed Brad the first day," Liman revealed. "Somebody said, 'That's Brad arriving.' We heard the helicopter before we heard him — a helicopter that had been following him since he left the Beverly Hills Hotel. That was taking it up to a new level."
Apparently, pics of Pitt and Jolie in the same frame came with a tempting price tag as intrusive measures intensified.
"We were told that a photo of the two of them together would be worth $300,000. So we were all like, Hmmmm! I tell ya, I had to think twice about that one," the director recalled. "[Then they] were using a scanner to listen to our walkie-talkies."
Nicole Kidman was set to star opposite Brad Pitt
According to Liman, Jolie was not the first choice to play Jane Smith in the film. Academy Award winner Nicole Kidman had already signed on for the project.
"My agent called me [circa fall 2002] and said, 'I'm sending you a script. Brad Pitt and Nicole Kidman are attached to star,'" Liman said. "The script wasn't perfect for me, but I had a really strong point of view on the material, and that's what I look for."
When Kidman starting filming The Stepford Wives in 2003, her shooting schedule conflicted with Liman's and she had to bow out of Mr. & Mrs. Smith. Her withdrawal from the film prompted Pitt to drop out as well.
"On their first week of shooting, they were like, 'We're [already] two and a half months behind schedule.' And that's the day we were like, 'She can't do our movie,'" Liman explained of Kidman's departure. "Which really broke my heart, 'cause I knew what was going to happen next: We were gonna lose Brad. And at some point during that process, sure enough, he did say, 'I'm passing.'"
Angelina Jolie takes Nicole Kidman's place
A-listers including Will Smith, Johnny Depp, Cate Blanchett, and Catherine Zeta-Jones were all considered to pick up where Pitt and Kidman left off.
"We really liked Cate Blanchett. Around that time, she'd come out with a [magazine-ad] photo spread where she looked like a spy," Liman told Entertainment Weekly. "But she wasn't available — she was doing The Aviator. Somehow Catherine Zeta-Jones' name came up, but there wasn't a lot of unanimity about casting her, as there was about Angelina Jolie."
ScreenRant reported that Pitt returned to the project once Jolie was selected for the film. Their collaboration resulted in a historically high-profile romance, six children, marriage in 2014, then divorce in 2016. Liman commented on Pitt's split from Aniston at the time and the public's misconception on celebrity relationships.
"People assume the rich and famous have it easy. Actually, as evidenced by recent events, it's no easier for Brad Pitt to maintain a marriage than it is for, you know, the neighbors on three," Liman said. "People assume because he [flies in] private jets and has huge mansions that life must be great inside those. … it doesn't get easier because you're Brad Pitt."