Why Brad Pitt Had A Psychiatrist on Set for One of His Films
Brad Pitt is one of today's biggest box office draws. Rising to stardom in the 1990s, Pitt won his first Oscar earlier this year for his portrayal of Cliff Booth in the 2019 film Once Upon A Time In Hollywood.
While Pitt's personal life has often made headlines, the Academy Award winner's fans may not know some other details about the actor such as having a psychiatric consultant on set during an earlier film.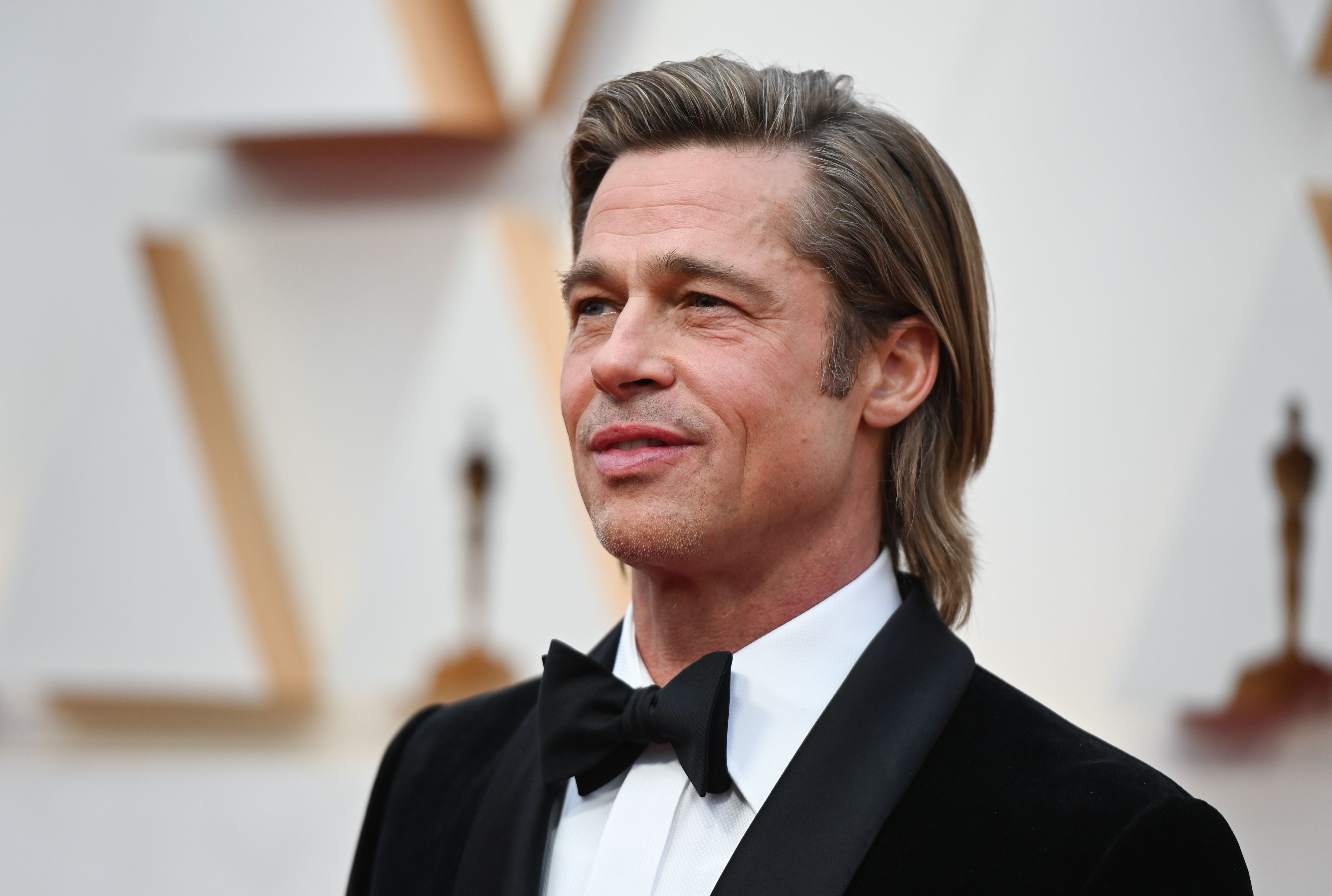 Brad Pitt the producer
While Pitt is on the A-list for acting, the Se7en star has produced a plethora of movies over the years. Launching his Plan B Entertainment production company in 2001, Pitt has served as producer on films including 12 Years a Slave, Ad Astra, and The Big Short. He recently talked about what shifted his involvement to behind-the-camera work.
"What was happening was that the interesting '70s-like films that were aiming in that direction were not getting made," he told Leonard Maltin at the 35th Santa Barbara International Film Festival in January, according to Collider. "Films that were big tentpole budgets were emerging and studios were able to bet on them, or cheaper films, that were maybe 10 to 18 million."
The void of compelling material prompted Pitt to don his producer hat and create the films that were considered more of a financial risk.
"There was this huge gap in between, of really interesting stories with interesting filmmakers, who couldn't get their s*it done because it was such a gamble," the Fight Club star explained. "I started getting in to push the kinds of stories that I was still interested in and that the artists that I had great respect for were doing. That was really impetus for the beginning of it."
First Oscar nod for Brad Pitt
In the 1995 film 12 Monkeys, Pitt played fanatical ecoterrorist and psych ward patient Jeffrey Goines. Director Terry Gilliam enlisted Pitt and Bruce Willis to head the futuristic thriller, which also starred Madeleine Stowe and Christopher Plummer.
Pitt earned his first Academy Award nomination for Best Supporting Actor and won a Golden Globe for the role, yet wasn't thrilled with his own performance.
"I nailed the first half of 12 Monkeys. I got the second half all wrong," Pitt told The New York Times in December. "That performance bothered me because there was a trap in the writing. It's not the writing's fault, but it was something that I couldn't figure out. I knew in the second half of the film I was playing the gimmick of what was real in the first half — until the last scene — and it bugged the [expletive] out of me."
'12 Monkeys' Had Psych on Set
To effectively portray the mentally off-kilter character of Goines, Gilliam brought a psychiatric consultant on board to work with Pitt. Dr. Lazlo Gyulai, director of the bipolar disorders program of the University of Pennsylvania School of Medicine, wanted to help provide an authentic portrayal of a psych ward patient rather than a stereotype.
"They make them look like lunatics, but many patients who are mentally ill are not crazy at all, particularly if they have depression or mood disorders," Gyulai told The New York Times in 2005 of filmmakers sometimes missing the mark on this particular depiction. "Frequently, with people who aren't experts, that's difficult to grasp, and they may not grasp the human dimension of it either."
With Gyulai's guidance, Pitt nailed the role. "Brad was always very laconic." Gilliam recalled to PeopleTV's Couch Surfing in 2019, according to Entertainment Weekly. The director revealed that Pitt "worked his ass off" and had an immediate connection with the unconventional character. "He just exploded on the set."
Between the critical acclaim for his performance and his rising star status, the Troy actor definitely had a hand in its success. Summing it up, Gilliam may have put it best.
"Immediately after it became a big success, I had a meeting with the studio, and their reductionist theory of its success was very simple," Gilliam revealed, according to MentalFloss. "Two words: Brad Pitt."