Why Brad Pitt Named This John Travolta Film as One of His Favorites
Brad Pitt has headlined dozens of box office blockbusters. From Se7en to Once Upon a Time in Hollywood, the Oscar winner's list of credits is one of Hollywood's most impressive.
Between his time on screen and now his focus behind the camera, Pitt has become somewhat of a film aficionado. He listed this classic 70s movie as one of his top picks due to its groundbreaking content.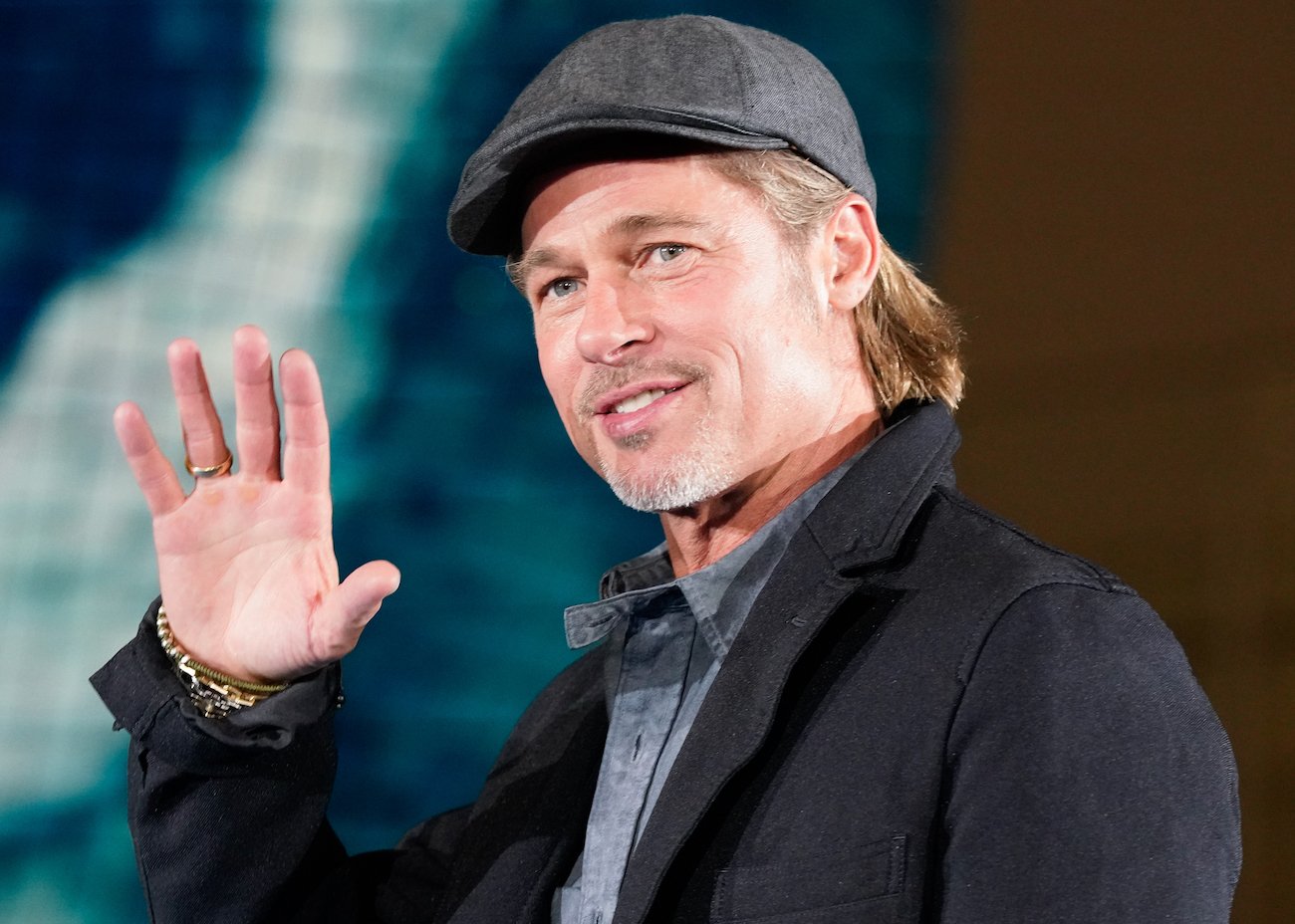 Brad Pitt is a 'Saturday Night Fever' fan
In a 2011 interview, Pitt was asked about some of his favorite films. The Fight Club star immediately mentioned a 1977 classic from director John Badham that showed the gritty side of life among some young Brooklyn pals. Pitt noted the graphic language and cultural content used in the movie that set it apart from other films.
"I loved Saturday Night Fever when I was a kid," Pitt told NPR of the iconic John Travolta film. "I couldn't believe people talked that way. It was just a whole new culture I didn't understand. I snuck into it. It was an R-rated film. So it holds a special place."
The Ad Astra actor named some other films from the 60s and 70s that he considered top notch.
"The films on my playlist today would be Dog Day Afternoon," Pitt said of the Al Pacino flick, going on to mention a Jack Nicholson movie. "[One Flew Over the] Cuckoo's Nest was a huge one with me. I would say [Dr.] Strangelove always cracks me up."
Brad Pitt places priority on movie roles of substance
After becoming a commercial hit for his roles in Thelma & Louise and Legends of the Fall, Pitt wanted to shed the "sex symbol" image in favor of being viewed as a serious actor.
"In the '90s, I did become aware that there was this kind of leading-man role that you could plug any of us into and it didn't even matter," Pitt told the New York Times in 2019. "We would all have the same result. So as I've gotten older, I've become more conscious of thinking, 'If I am the one to play something, what can I bring that's unique?'"
Starring in the 2019 film Ad Astra, Pitt was able to collaborate with the film's director on his approach to his character.
"I said to James Gray, 'I see this as very still, and I want to see how much truth and honesty can read on camera, can resonate,'" Pitt recalled. "It's what they say: The camera doesn't lie. Though I don't know if that's true. I've seen some people lie on camera, and it looks pretty good."
Producing is becoming a more frequent title for Brad Pitt
Expanding his love of film, Pitt has taken on more producing projects, including the 2013 Oscar-winning movie, 12 Years a Slave. Behind-the-camera work seems to be wooing Pitt away from acting roles.
"I'm curious to see if movies last, if movies stick around," he told the New York Times in 2019. "It'll be fewer and farther in between for me, just because I have other things I want to do now."
With his Plan B production company that he heads with Dede Gardner and Jeremy Kleiner, Pitt revealed he's ready for new challenges.
"When you feel like you've finally got your arms around something," he remarked, "then it's time to go get your arms around something else."