Why Brad Pitt Said 'That Performance Bothered Me' About His First Oscar-Nominated Role
Brad Pitt has proven himself as a versatile actor. Taking on a wide variety of roles from Moneyball to The Curious Case of Benjamin Button, the actor continues to exhibit a far-reaching range of talent.
Recently winning an Academy Award for Best Supporting Actor for Once Upon A Time in Hollywood, Pitt previously revealed that he wasn't a fan of his own performance in a previous film that earned his first Oscar nomination.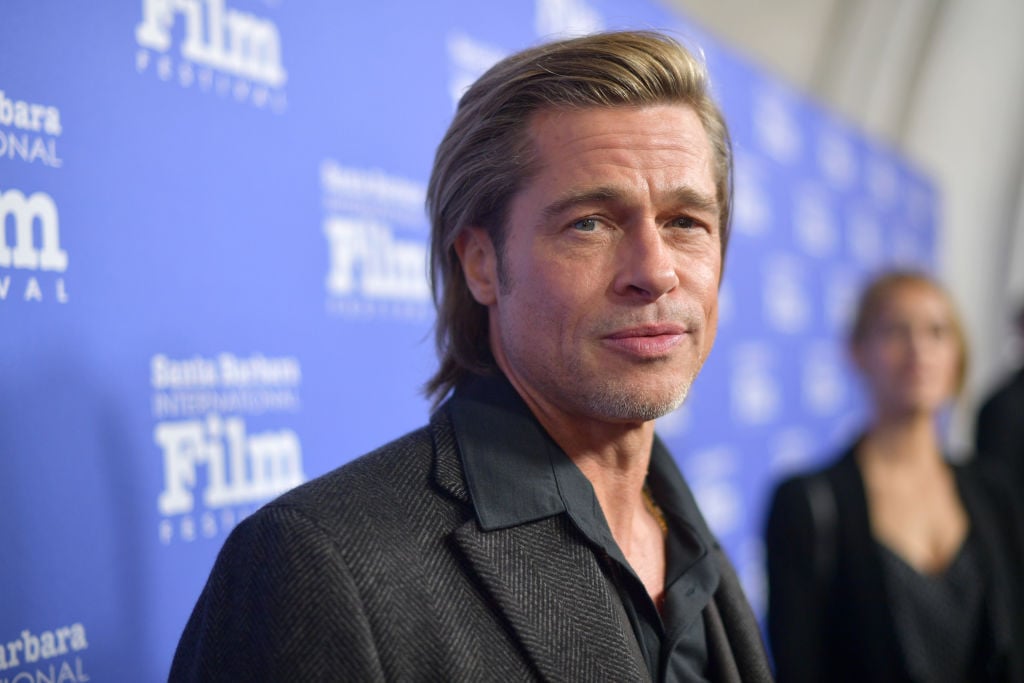 Brad Pitt on 90s roles
In a recent interview, Pitt reflected on his choices as an actor when he was making a name for himself over two decades ago.
"In the '90s I did become aware that there was this kind of leading-man role that you could plug any of us into and it didn't even matter," Pitt told The New York Times in December. "We would all have the same result."
Catapulting to stardom after his role as hitchhiker J.D. in 1991's Thelma & Louise, Pitt found he was soon getting typecast.
"After Thelma & Louise I was offered hitchhiker roles, which is no surprise — but you would be surprised at how many hitchhiker roles there were," the Se7en star revealed. "I was also being offered romantic leads. For me in the '90s, there was this strict imprint of what a leading man was."
'Kalifornia' became a turning point
Taking on the lead in the 1993 thriller Kalifornia, Pitt starred alongside Juliette Lewis and David Duchovny. The film marked Pitt's efforts to go outside of how he was being stereotyped.
"It's kind of a B film, but it was important for me," Pitt explained of Kalifornia. "I was going against the things I was getting at the time. I got to do character work in it, and there's humor laid in there, too."
Portraying psychopathic murderer Early Grayce in the movie, the Oscar winner was drawn to the character since it was so different from the formula of roles he was usually pitched.
"What I'm pinpointing with Kalifornia is a moment in which you can tell yourself that the box is bigger than the one you're being defined in," Pitt said.
Brad Pitt's first Oscar nod
In the 1995 film 12 Monkeys, director Terry Gilliam decided to recruit actors completely against type.
"I cast Bruce [Willis] and Brad completely opposite of what they normally did," Gilliam recalled to PeopleTV's Couch Surfing in 2019, according to Entertainment Weekly. "Bruce was always a motormouth…and Brad was always very laconic."
Pitt played Jeffrey Goines, a mental patient and fanatical ecoterrorist in the futuristic thriller. Gilliam revealed that Pitt "worked his ass off " and immediately embodied the off-the-wall character. "He just exploded on the set."
Garnering his first Academy Award nomination for Best Supporting Actor, Pitt reflected on his portrayal of Goines and was surprisingly disappointed.
"I nailed the first half of 12 Monkeys. I got the second half all wrong," he revealed to The New York Times. "That performance bothered me because there was a trap in the writing. It's not the writing's fault, but it was something that I couldn't figure out. I knew in the second half of the film I was playing the gimmick of what was real in the first half — until the last scene — and it bugged the [expletive] out of me."
Though Pitt didn't win the Oscar that year, his performance in the film established him as a gifted actor and much more than just a pretty face.