Why Brad Pitt Thought He Would Mess Up This Movie: 'It Wasn't Working'
Oscar winner Brad Pitt was nervous about taking on a certain role.
Oscar winner Brad Pitt has starred in countless movies. From thrillers to action to drama, the Once Upon A Time In Hollywood star has established himself as a versatile actor.
Earlier in his career, Pitt had the opportunity to work with a more out-of-the-box director but was hesitant to take on the role.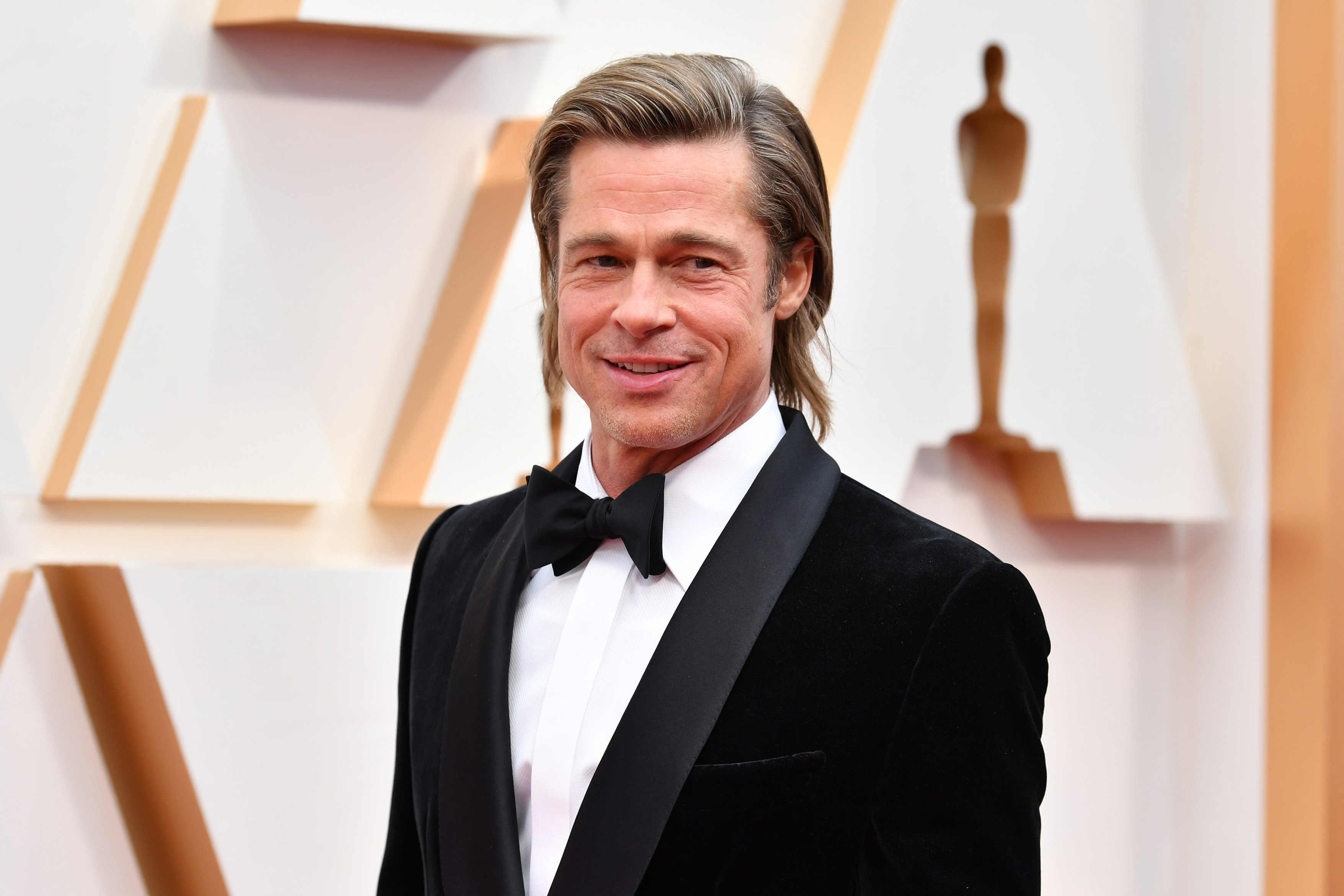 'Thelma & Louise' puts Brad Pitt on the map
Heading to Los Angeles in pursuit of acting, Pitt started out as an extra on film sets. When he auditioned for the role of J.D., a hitchhiker/thief in the 1991 hit Thelma & Louise, Pitt found favor with the film's director and star.
"I'm really grateful to Ridley Scott and Geena Davis, who gave me that shot because that was the big league," Pitt told Leonard Maltin at the 35th Santa Barbara International Film Festival in January, according to Collider. "I had nothing to show for myself, except for my extra work, and they took a chance on me."
The opportunity gave Pitt a feel for the type of films he wanted to be a part of and a taste for substantial content.
"I remember reading the script for A Few Good Men. I didn't have any opportunity at it, but somehow I got ahold of this early Aaron Sorkin script, and I noticed right away, 'This is a movie,'" Pitt recalled. "And I felt the same about the Thelma & Louise script. It was like, 'This feels right. This feels like the '70s.'"
Brad Pitt passes on 'The Matrix'
Another topic of discussion with Maltin was the roles Pitt ended up turning down. " If we were doing a show on the great movies I've passed on, we'd need two nights," he told Maltin.
Pitt named an action franchise that eventually went to Keanu Reeves. "I'll give you one. Only one because I really believe it was never mine." the Se7en star revealed. "It's someone else's, and they go and make it. I really do believe in that. … But I did pass on The Matrix. I took the red pill. I wasn't offered 2 or 3."
Despite missing out on the money-making franchise, Pitt doesn't focus on regrets. "Maybe it's my upbringing, but I come from a place of faith where, if I didn't get it, it just wasn't mine," the Oscar winner explained. "But, I could feel myself getting closer. I see it with younger actors, where they just get closer and closer to a part and to working with great people."
A tongue-twisting role for Brad Pitt
After starring in several hits after Thelma & Louise, Pitt wanted to work with up-and-coming directors to stretch his wings. In 2000, he came across a film by someone new in the industry.
"I was viewing everything of first-time directors, and I saw this movie, Lock, Stock and Two Smoking Barrels, by this cat named Guy Ritchie," Pitt shared. "And so, I called him up and said, 'Hey, I really like what you're doin', and if there's anything that I could fit in, then let's talk.' And he said, 'Well, there is.' And I said, 'Great! I'm in!' And then, panicked until the moment we were shooting."
Portraying boxer Mickey O'Neil, Pitt found one aspect of his character to be an obstacle. "It was the dialect," the actor told Maltin. "If you haven't seen it, I play this Irish gypsy, and the dialect is unintelligible, contrary to being trained to be clear and understood. And so, I was working on the accent and trying to be clear and understood, and it wasn't working."
Pitt tried to convince Ritchie to think of another plan. "I went to him the day before and I said, 'Guy, I'm gonna f*** up your movie. You should do it,'" the Troy star recalled. "He said, 'Oh, no. No, no, no, no, no.'"
Fortunately, the Academy Award winner figured out how he could make it work. "I was literally supposed to be on set the next morning at 6:00 a.m.," Pitt recalled. "I was living in North London and I was walking the streets like a maniac. My friend kept saying, 'You can't understand it.' Literally at midnight, that clicked in, and I called and woke Guy up and I said, 'Are you okay, if you can't understand your beautifully written dialogue?' And he said, 'Yep.'" 
Receiving mixed reviews and a decent showing at the box office, Snatch has become a cult favorite since its release in 2000.