Why Brad Pitt Was Almost Thrown Off the Set of One of His First Movie Roles
Today, Brad Pitt is one of Hollywood's most prized possessions. From classic films like Troy and Fight Club to the more recent Once Upon a Time in Hollywood, Pitt's stardom precedes him. Pitt has the liberty to accept and deny roles as he pleases, choosing characters that fit within his career goals. Yet, as is the case with most Hollywood stars, his rise to fame wasn't without roadblocks.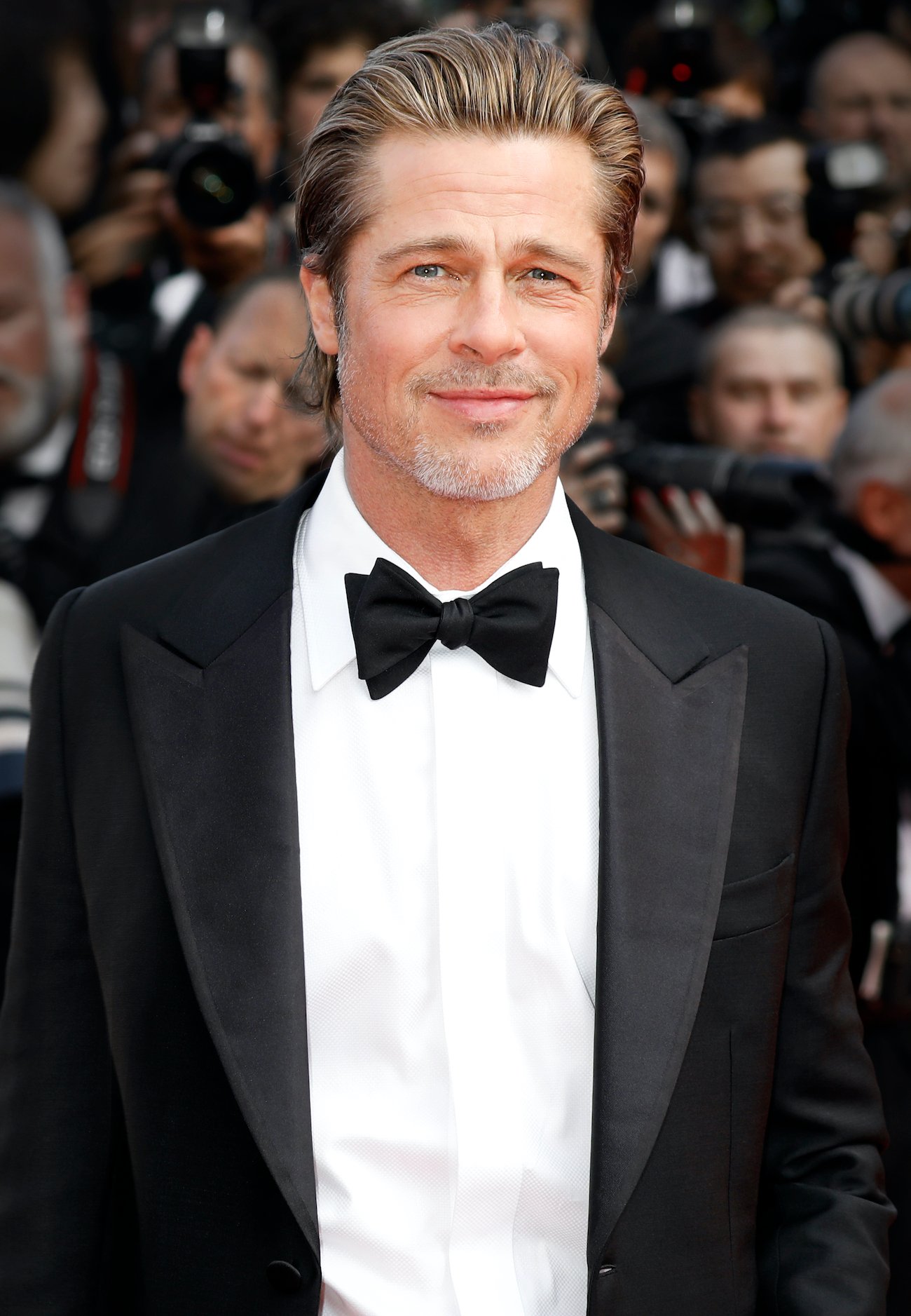 As Pitt explained to W Magazine, it can be challenging to receive a SAG card — which demonstrates membership in the actors' union — as it's a bit of a "catch 22."
Pitt explained that he was "an extra for a year and a half, and the big talk was, how do you get your SAG card?" He notes that an actor has to have their SAG card "to get a speaking part," but to receive a speaking role, a SAG card was needed. So, Pitt and other rising stars were stuck in an impossible dilemma. Thus, eventually, Pitt took it upon himself to break out of this trap, yet his risky choice didn't exactly lead to the results he was hoping for. 
Brad Pitt was an extra in a Charlie Sheen film, and he chose to create a line for his character
Pitt explained to W Magazine that those behind a Sheen film grabbed him to be a waiter for a "big dinner scene." He explained that, as he "poured champagne in the glasses," he thought, "I'm gonna try to get a line in." 
Pitt began pouring the champagne for each actor sitting around a table. And, when he got to one of the women sitting at the table, he asked, "would you like anything else?" He said that she eyed him and went "ugh." 
RELATED: Beyoncé and Jay-Z Almost Performed at Brad Pitt and Angelina Jolie's Wedding
The director called "cut" and then warned Pitt that if he did that again, he would be kicked off the set. Pitt was merely hoping to snag a speaking line — merely hoping to get that line he needed to receive a SAG card and ignite his career. As for the movie on hand, Pitt is likely referencing the 1987 crime drama No Man's Land, which featured Sheen in a leading role as a head car-thief. 
Brad Pitt's career picked up soon after (when he appeared in 'Dallas')
Pitt portrayed an uncredited waiter in 1987's No Man Land, yet appeared in four episodes of the TV series Dallas in the same year. He played Randy in "Farlow's Follies," "It's Me Again," "Daddy's Little Darlin,'" and "Brother, Can You Spare a Child?" 
Pitt later appeared in the 1990 TV movie Too Young to Die opposite Juliette Lewis. The role marked one of his early shots at playing a leading character, and he went on to date Lewis for three years following the film's release.
Pitt also caught a big break when he began playing Walker Lovejoy in Glory Days; he starred in six episodes. Yet, in 1992, Pitt took on a main role in A River Runs Through It; he starred alongside Craig Sheffer and Tom Skerrit, and his big-time Hollywood career soon took off.