Why Brad Pitt Wasn't Thrilled With His Sudden Fame in the 90s: 'All That Attention Really Threw Me'
Superstar Brad Pitt skyrocketed to fame after 'Thelma & Louise' yet the Oscar winner had a difficult time with being in the spotlight.
Brad Pitt remains one of Hollywood's biggest stars. Recently winning his first Oscar for the Quentin Tarantino film Once Upon A Time In Hollywood, the actor had already received several nominations over the years.
Hitting it big in the 1991 blockbuster Thelma & Louise, Pitt catapulted to fame after his memorable turn as a thieving hitchhiker. Yet the actor revealed he was a bit put off at first by the nonstop attention.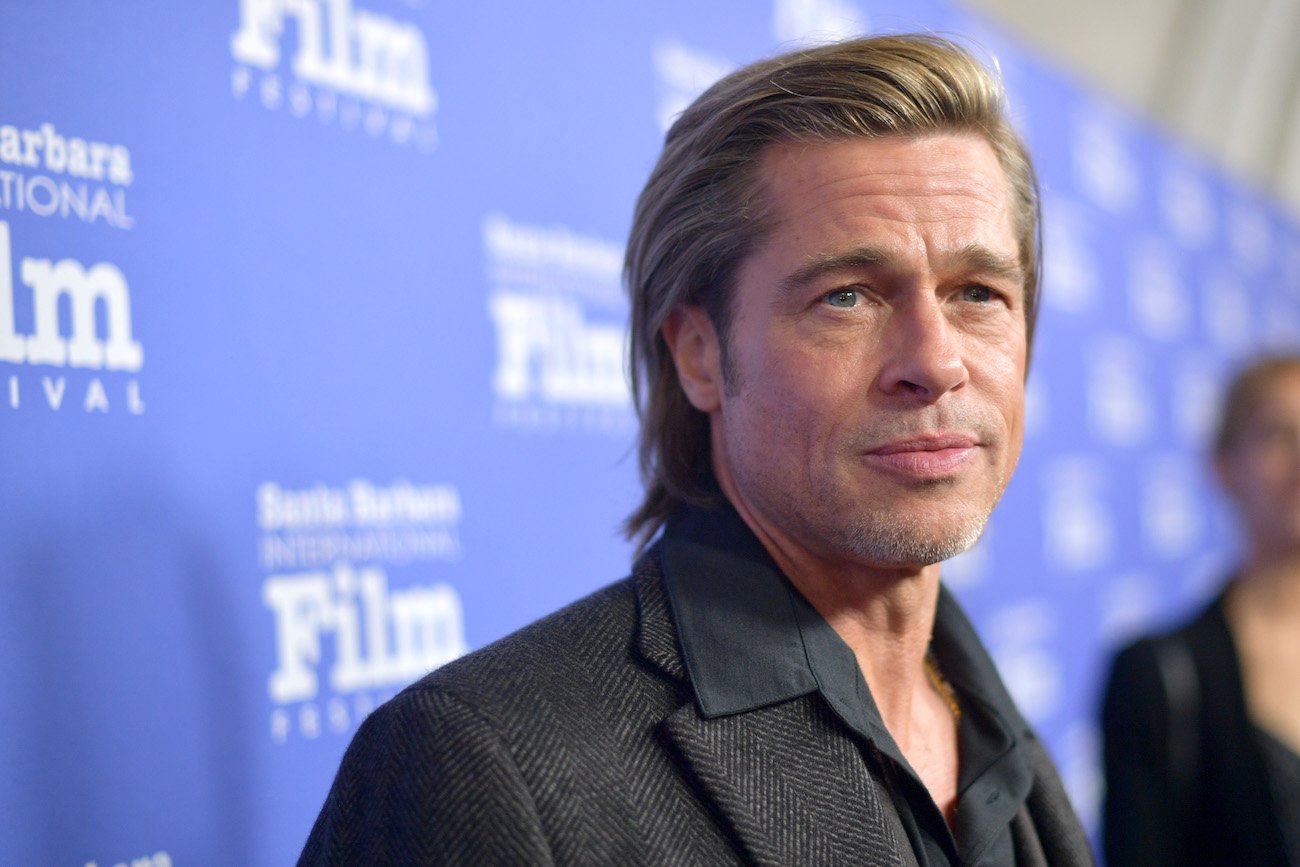 Brad Pitt's breakthrough role
Apparently, the Oscar winner had some heavy competition for the role of J.D. in Ridley Scott's Thelma and Louise. The 26-year-old was up against Mark Ruffalo, Dylan McDermott, Dermot Mulroney, and Iron Man Robert Downey Jr., according to Vulture. Superstar George Clooney even threw his hat in the ring, but Billy Baldwin ended up originally landing the role since Scott felt that Pitt wasn't old enough.
"Pitt's [first] reading [of J.D.] veered into James Dean territory, with a nicely authentic accent and a certain slinky charm," Becky Aikman wrote in her book, Off The Cliff: How the Making of Thelma and Louise Drove Hollywood to the Edge. "But Ridley [Scott] thought he seemed too young. They moved on."
Actress Geena Davis, who starred in the film with Susan Sarandon, lobbied for Pitt after Baldwin dropped out.
"I'm really grateful to Ridley Scott and Geena Davis, who gave me that shot because that was the big league," he told Leonard Maltin at the 35th Santa Barbara International Film Festival in January, according to Collider. "I had nothing to show for myself, except for my extra work, and they took a chance on me. … I think they were desperate, to tell you the truth."
Producing bug bites Brad Pitt
The Moneyball star is now focusing on projects behind the camera, taking on more responsibilities in producing. With his production company Plan B, Pitt took part in producing high profile films including The Big Short, 12 Years A Slave, and The Departed.
"Producing just means you don't have to get up really early and put on makeup," he told The New York Times in September, noting the impact of streaming services. "I'm curious to see if movies last, if movies stick around."
The Fight Club star alluded to appearing in less films now that he's pursuing other creative endeavors.
"It'll be fewer and farther in between for me, just because I have other things I want to do now," Pitt revealed. "When you feel like you've finally got your arms around something, then it's time to go get your arms around something else."
Instant fame challenged the 'Ad Astra' star
In his NYT interview, Pitt admitted that being thrust into the limelight after Thelma & Louise was a difficult adjustment.
"In the '90s, all that attention really threw me," Pitt recalled. "It was really uncomfortable for me, the cacophony of expectations and judgments. I really became a bit of a hermit and just bonged myself into oblivion."
The Academy Award winner shared that every aspect of his life was under a microscope. From every film role to his physical appearance to his romances with A-list actresses including Gwyneth Paltrow and Jennifer Aniston, Pitt revealed that his life was not "the lottery it appeared from the outside." 
Now, Pitt's focus is on authenticity in his life and on the screen, saying, "The ultimate place for my style of acting, as I understand it, is to get to a place of just absolute truth."