Why Brad Pitt's Former Co-Star Said Kissing Him Was 'Disgusting'
Though Brad Pitt was named the "Sexiest Man Alive" not only once but twice, an aspiring thespian didn't enjoy partaking in some lip service with the actor. Starring in a particularly dark film that proved to be a blockbuster in the mid-90s, Pitt apparently wasn't considered a heartthrob by one of his cast members.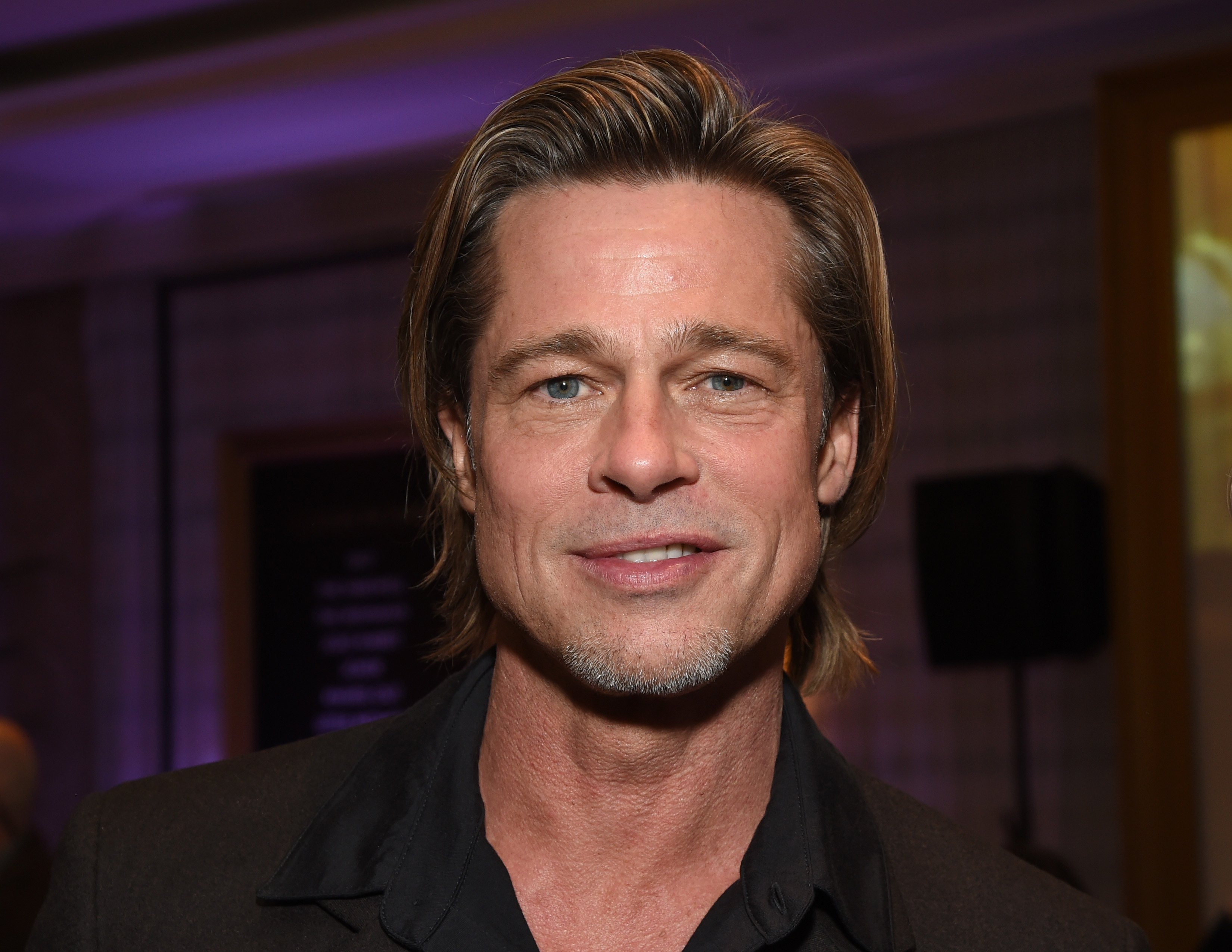 Intriguing plot of 'Interview with the Vampire'
In the film adaptation of Anne Rice's book Interview with the Vampire, Pitt portrayed Louis, a young plantation owner distraught over the death of his brother. He soon meets Lestat, a vampire played by mega star Tom Cruise, who turns Louis into a fellow bloodsucker and moves into the plantation.
When Louis grows discontented with Lestat's disregard for human life, he contemplates departing from their home. Lestat then turns a child, Claudia, into a vampire to give Louis a "daughter" in the hopes of preventing him from leaving.
Claudia (Kirsten Dunst) never physically ages though she does emotionally and intellectually mature. According to the Hollywood Reporter, Dunst beat out A-listers such as Natalie Portman and Evan Rachel Wood for the role and earned her first Golden Globe nomination at just 11 years old.
RELATED: Brad Pitt Revealed He Wasn't the 'Most Delightful Human to Be Around' During This Film
Kirsten Dunst has her first on-screen kiss
One scene in the gothic horror film required Dunst to give Pitt a quick kiss on the lips. While she was the envy of many for getting to lock lips with the superstar, Dunst was far from thrilled.
"It was just a peck," Pitt's former co-star said, according to the Daily News. "Everyone at the time was like, 'You're so lucky you kissed Brad Pitt,' but I thought it was disgusting. I didn't kiss anyone else until I was 16, I think. I was a late bloomer."
The vampire flick was just the beginning for Dunst, who went on to star in films like Little Women, Wag the Dog, and the Spider-Man trilogy with Tobey Maguire.
'Spider-Man' star stands by her statement on kissing Pitt
When promoting her Showtime series Becoming A God In Central Florida, Dunst didn't back down on her previous statements regarding her on-screen kiss with Pitt.
"Yeah, it was gross! I stand by that," the Bring It On star remarked in August 2019, as reported by CinemaBlend. "It would have been so much creepier if an 11-year-old was like, 'It was great.' You'd be like, 'There's something wrong with this child.'"
Adding further context, Dunst explained why she found the interaction so appalling.
"I hated it so much because Brad was like my older brother on set and it's kind of like kissing your brother," she revealed. "It's weird because he's an older guy and I had to kiss him on the lips, so it was gross."
RELATED:How Kirsten Dunst of 'On Becoming a God In Central Florida' Prepared to Play An Ex Beauty Queen
Despite the one unpleasant scene, Dunst shared that she was treated "like a little sister" by Pitt and Cruise. "They were so sweet to me. That production, that film, was like nothing else I've ever experienced," the Showtime star said. "They just don't make movies like that anymore."
Dunst sounded open to a reboot of the film if it wasn't for her age. "I mean I'm too old, right? I was a child stuck, so I don't know how that would work," she told Variety in 2019. "It would be kind of sad, me in a curly wig. No one wants to see that."