Why Brandy Turned Down a Role in 'Set It Off'
Singer Brandy starred in a lot more television and film projects than Moesha. Known as the "Vocal Bible," she showed off her acting chops early on in her career, landing roles before her debut album came out. And big-time Hollywood producers took note, offering her a lead role in Set It Off. She ultimately turned it down due to not believing it was a good fit for her image.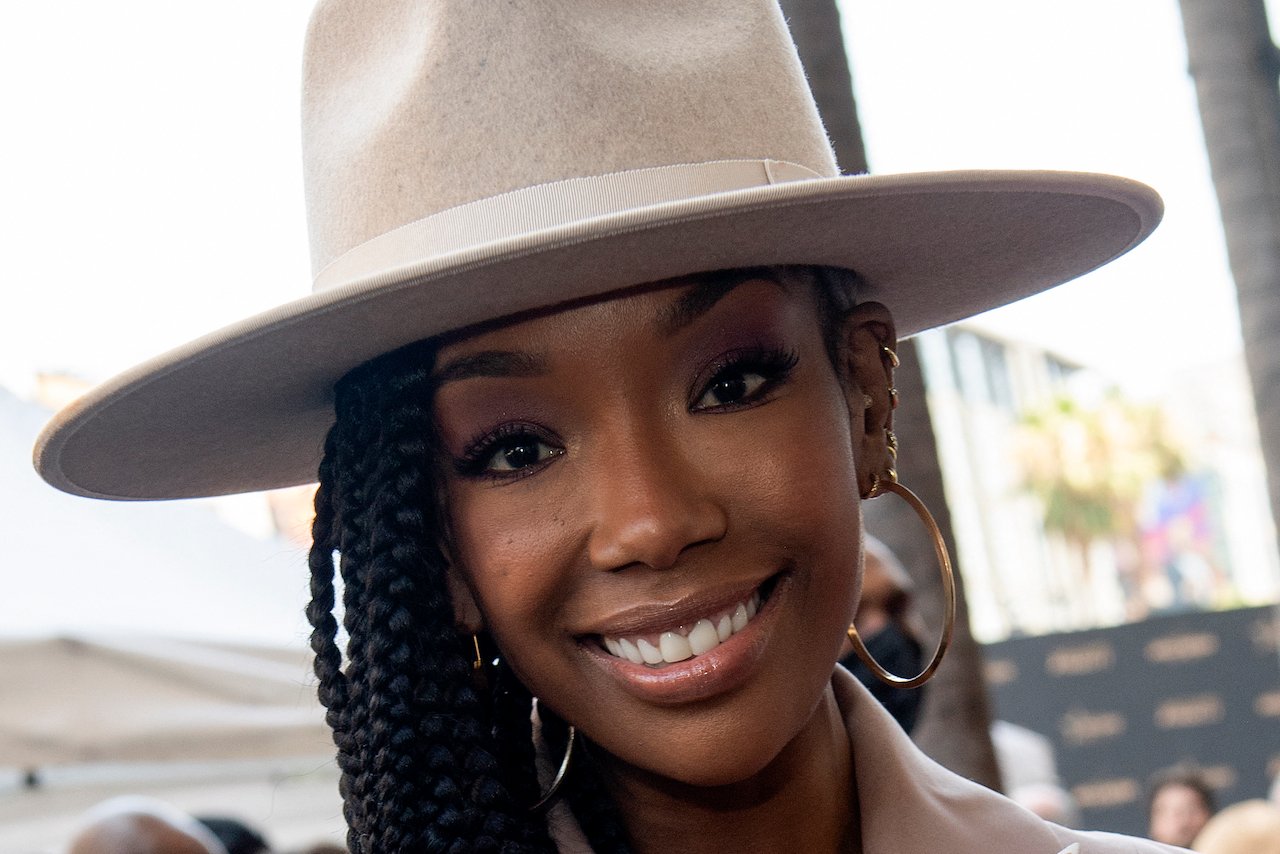 Brandy turned down a role in 'Set it Off'
The 1996 crime drama follows four close friends in South Central LA (California) who plan and execute robbing a bank. Each woman participates in the crime for different reasons, all related to personal gain to better their respective family's situation. The film stars Jada Pinkett Smith, Queen Latifah, Vivica A. Fox, and Kimberly Elise.
As it turns out, Brandy was considered for the role of Tisean "T.T." Williams, a young single mother who loses custody of her child after a freak incident. She's the first character to be killed during a robbery by police. According to YouTube sensation Calvin Michael's So What Happened series, the role would go to Elise because of the adult nature and content within the film. Brandy was just 17 years old when the film was released.
According to a fan's Tumblr page, more went into the decision leading Brandy to say no. At the time, she had a squeaky clean girl-next-door image. There was also a rumor that she turned the role down in favor of starring in I Still Know What You Did Last Summer the next year. Brandy denied the rumors, saying that she looked too young to fit into the lineup with the rest of the cast.
She contributed to the film's soundtrack
Despite not doing the film, she lent her talents to the soundtrack. Alongside Gladys Knight, Tamia, and Chaka Khan, Brandy collaborated on the duet ballad "Missing You." The song details recovering from a loss of a close friend, and having to go on without them physically present. It fit the theme of loss within the film, as three of the four friends ultimately died.
"Missing You" was released in Aug. 1996. It was the first single from the soundtrack, which peaked at No. 4 in the US and was eventually certified Platinum. The single peaked at No. 2 on the Adult R&B Songs chart, No. 10 on the Hot R&B/Hip-Hop Songs chart, and No. 25 on the Hot 100 in the U.S. It also fared well internationally, nearly topping the charts in New Zealand.
At the time, "Missing You" gave Tamia her highest-charting single of her career thus far. It also became the biggest hit singles of the 1990s for both legends Knight and Khan. The song was also nominated for a Grammy award for Best Pop Collaboration with Vocals.
The singer went on to star in other films
Brandy may have turned down a major film role, but her acting career was just taking off. She'd debut as the star of the hit sitcom Moesha on UPN the same year Set it Off was released, and she'd already starred in two previous sitcoms: Thea and Family Business. 
Aside from I Still Know What You Did Last Summer, Brandy starred as the first Black princess in Rodgers and Hammerstein's Cinderella on ABC alongside Whitney Houston. The show would break records when it premiered.
Brandy would also star in Double Platinum alongside Diana Ross, and provide voiceover work in Osmosis Jones, and star in Tyler Perry'sTemptation: Confessions of a Marriage Counselor.